Unlock Limitless Growth & Unrivalled Client Loyalty for Your Barre Studio.
Get More Members, Retain Existing Customers, On Autopilot.

Manage your barre studio with our simple yet powerful barre studio management software, custom-built for barre studios.
REQUEST A DEMO
Testimonials
What customers say about us
---
Simple, elegant barre studio software. Built from the ground up with direct customer feedback



It took us just a few hours to set it up and have a  web presence where our clients can reserve slots for the classes and purchase class packs or memberships. The system is easy to use and self explanatory.



StudioGrowth has all the necessary functions one would need. Reports, auto emails, class management, online booking, your own booking pages and so much more. They are great folks to deal with. I highly recommend you connect with them today.
More Testimonials
Join Customers Across North America, Europe & Asia
I find the platform to be a solid competitor to more expensive platforms. It has key features that are all easily accessed and located in the right places.
I've been looking for a platform to support my growth and offer a professional booking experience. StudioGrowth does that and more!
Is StudioGrowth For You?
StudioGrowth takes the complexity out of managing your barre studio, acting as your dedicated personal assistant 24/7.
Are you finally embarking on your passion project and launching your very own barre studio? New to studio management software and unsure where to start?
Or maybe you're running a flourishing barre studio but struggling with cumbersome software that adds to your daily workload.
We've been in your shoes and designed StudioGrowth as the ultimate "plug-and-play" solution for barre studios of all sizes. User-friendly and laser-focused on essential features, our platform empowers you to outshine the competition and streamline operations like never before.
Schedule. SELL. AUTOMATE. COMMUNICATE.
All-In-One Platform For Your Barre Business
---
All the tools you need to start and grow your barre class business.
SCHEDULE
In-person or virtual group barre classes and on-demand appointments based on availability and expertise. Schedule for a single instructor or multiple instructors.
SELL
Create and sell class packs and memberships. Control expiry dates, membership cycles, credits, etc. Supporting both online and in-person transactions.
AUTOMATE
End-to-end automation for instructors and customers. Individual customer and staff portals for self-management.
COMMUNICATE
Automatic email notifications to keep everyone informed. Customer engagement triggers to engage customers at critical stages of the customer journey.
Unlock Your Barre Studio's Potential with Today's Top Software Solution
---
StudioGrowth is an easy-to-use and powerful barre studio software. StudioGrowth provides you with beautiful and SEO-optimised class schedules, allows you to sell passes and memberships, collect payments online, and manage and communicate with your barre studio members – all from one place.
01
Attract Customers With Beautiful On-Brand Class Schedules
Easily create and manage your barre class schedule with different class types – one-time, recurring, and private sessions.

Create gorgeous barre class schedules with our simple class schedule builder. Modify the layout, colors, and logo, and stand out with brandable and mobile-responsive public class schedules. Your brand differentiates you from the competition, and StudioGrowth helps you stay on brand.
02
Sell Class-Packs & Memberships On Branded Purchase Pages
StudioGrowth helps you go from an idea to selling your barre classes, today. Add as many fully customizable class packs and memberships as you need. Class packs and memberships can be used for group classes and on-demand appointments.

StudioGrowth allows you to accept online payments offering your members multiple payment options.
03
True On-demand Appointments Based on Availability and Expertise
Set on-demand slots for each barre instructor based on availability and expertise. Lightweight and mobile responsive staff portal allow staff to manage live availability.

Especially useful if you offer other services apart from group barre classes, StudioGrowth is the only software you will need!
04
Increase Sales With Seamless Customer Experience
Increase your sales by giving your customers a second-to-none booking experience.

QR codes allow your members to scan and book classes. Social logins and Apple/Google pay enable single-click payments.
05
Accept Payments
StudioGrowth enables you to take online payments and also supports in-person cash transactions. Integrations with Stripe allow you to sell your services from anywhere!
06
Engage Customers with Individual Customer Portals, Discounts & Waitlists
Have full control over your classes by limiting the number of spots in group classes and appointments. Offer incentives with the ability to create unlimited discount codes.

Seamless member management: choose to allow your members to cancel classes or memberships. The customer portal allows your members to self-manage.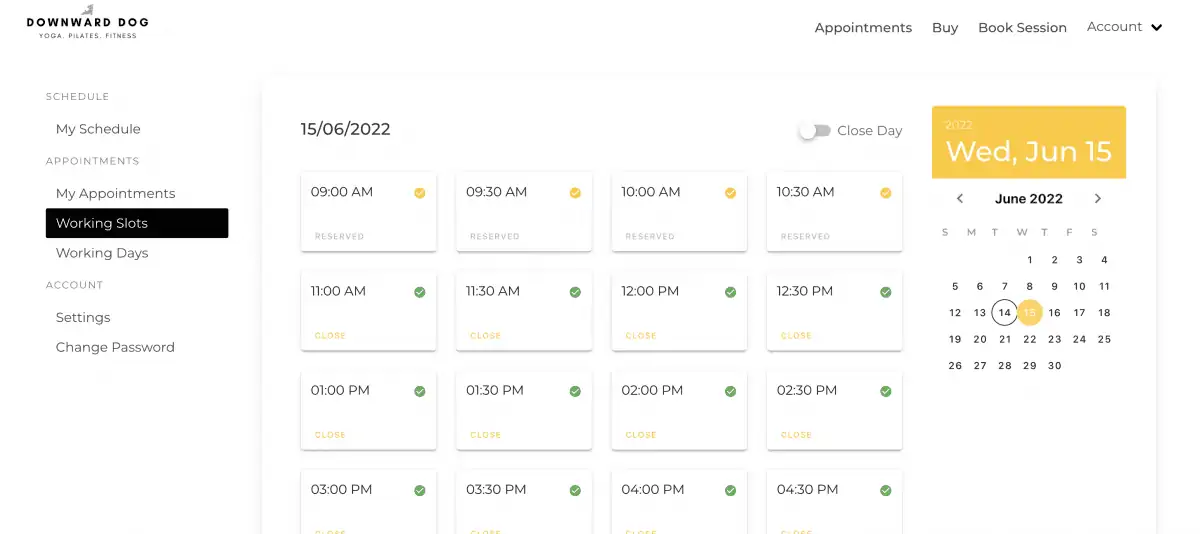 07
Save Time with Self-Managed Staff Portals
Allow staff to manage their availability and appointments. Automate your barre business with staff portals allowing staff members to manage their own bookings, appointments, and classes
08
Take Action On Insightful Reports
Clear, actionable reports give you a daily view of the health of your business. From revenue reports to staff member activity, StudioGrowth gives you all the reports and metrics you need to make strategic decisions.
09
Pre-Built Email Templates & Customer Engagement Triggers
Rest easy knowing that your members get automated notifications. Additionally, triggers are built-in to engage customers at crucial customer journey stages. Simply get started and watch results roll in.
10
In-person & Online Services
StudioGrowth is built for both in-person and online services. Want to offer online classes? We integrate with Zoom allowing you to offer and manage virtual classes. StudioGrowth generates and sends your students and staff the online class link automatically.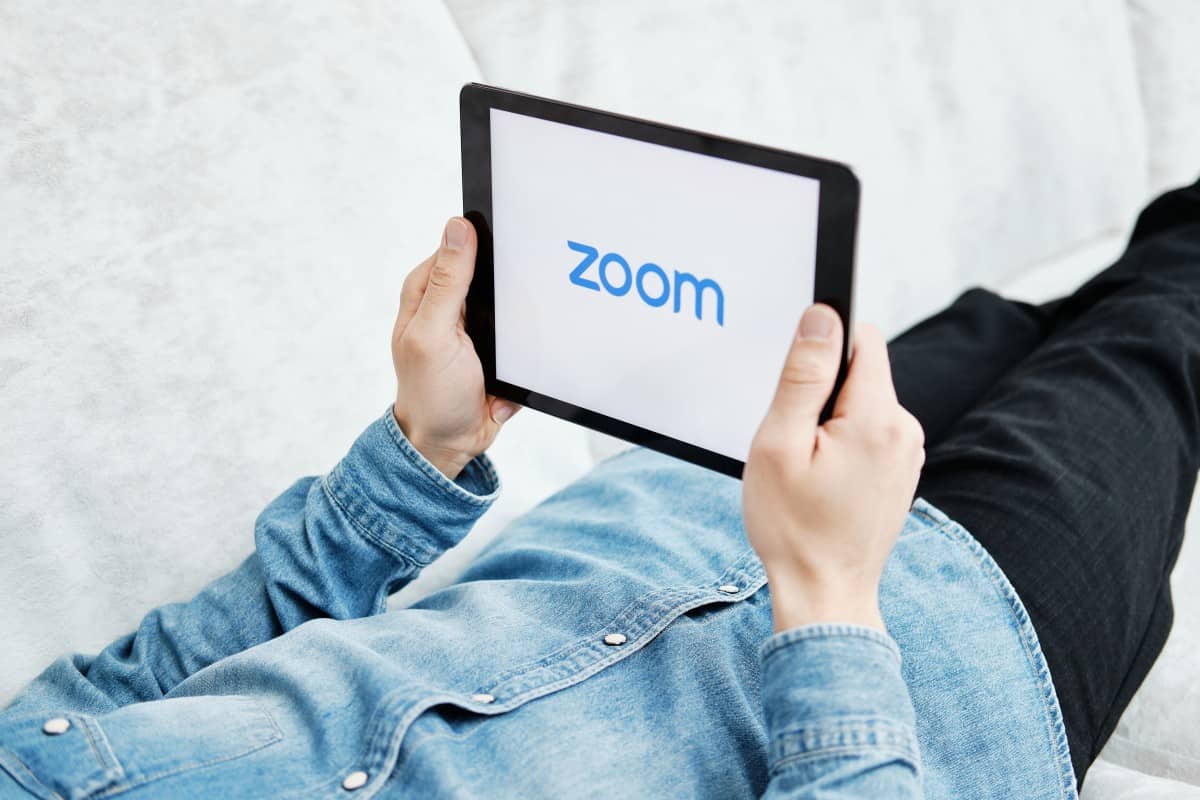 MORE Features
So Intuitive, So Easy
---
We are not some "any other barre studio scheduling software". StudioGrowth has been built to help you not just manage your barre studio, but to grow and scale your barre business. StudioGrowth is the unified barre studio scheduling software you need for unmatched efficiency. With StudioGrowth, you can go from an idea to having a fully operational barre studio within days.
Manage Staff & Barre Instructors
Manage pay rates and staff availability and provide your staff with separate portals.
Student Login & Profiles
Student profile area where they can manage their passes/memberships and schedule classes.
Promotions
Generate unlimited discount codes. Customize codes to date range and customer type.
Transactional & Engagement emails
Pre-built email triggers to inform and engage your customers at every stage of their journey.
Waitlists & Cancellations
Allow your students to join a waitlist, and enforce the class cancellation policy.
Brand Hub
Fully brandable pages. Manage your brand palette, and upload images reflecting your brand.
BARRE studio software
Who Should Use StudioGrowth?
StudioGrowth is expertly crafted for Boutique Barre Studios offering group classes. StudioGrowth is the ultimate solution for barre entrepreneurs, catering to both small-scale studios and multi-location chains. Our user-friendly platform is purpose-built for group class environments, enabling you to seamlessly set up, manage, and expand your barre studio from the very beginning. Unlock your business potential and stand out in the industry with StudioGrowth as your trusted partner.
BARRE STUDIO MANAGEMENT SOFTWARE
How Does StudioGrowth Help?
---
StudioGrowth will be your secret weapon as you operate and grow your barre business. Whether you have a small barre studio or a barre studio with multiple locations, the tools we offer will accelerate the growth of your empire.
Free Up Time
Once set-up, the operations of your barre studio can be run on autopilot while you focus on your members. From automated selling of classes to reminders and notifications for your students, StudioGrowth does it all.
Get Organized
Feeling overwhelmed tracking discount codes, 10 different class-packs, and memberships? StudioGrowth is the unified system that manages purchases, students, and classes all in one place.
Accelerate Growth
From providing insightful reports that shape your growth strategy to tools for accelerating the growth of your barre studio – all in one place.
Keep Customers Happy
Modern customer experience from QR code bookings to one-click social logins.
Integrations
StudioGrowth integrates with the tools you use - Mailchimp, Stripe, Paypal, Sedinblue, Sendfox, ClassPass etc.
Have Customers Coming Back
Engage students who have not visited your barre studio for a period of time. Reminder and engagement triggers are built-in.
INCREASE SALES. SAVE TIME. GUARANTEED.
Studio Owner Friendly Price. No hidden fees!
We have a single plan which you can choose to pay monthly or yearly. Cancel anytime.
ALL-INCLUSIVE Price
Billed Yearly
$ 139/month
Unlimited Customers
Unlimited Trainers/Teachers
Unlimited Classes
Fully Managed Data Transfer
Concierge Onboarding
ALL-INCLUSIVE Price
Billed Monthly
$ 159/month
Unlimited Customers
Unlimited Trainers/Teachers
Unlimited Classes
Fully Managed Data Transfer
Concierge Onboarding
FAQ
Not convinced yet? We offer a FREE 14-day trial and a 30-day money-back guarantee.
---
Got a question? We've got answers. If you have any other questions, email us directly!