This story happens often: A dance enthusiast opens a dance studio and starts playing music through Spotify or Apple Music. The crucial question, "do dance studios need music licensing?", is never asked at this stage.
Then the dance studio starts receiving letters from the ASCAP (American Society for Composers, Authors, and Publishers) and BMI (Broadcast Music Inc.). These institutions require business owners to pay a yearly licensing fee for the music they play. Music not in the public domain is subject to copyright law.
So, do dance studios need music licensing? Dance studios in the United States require a license granted by the ASCAP and BMI, or they risk maximum fines of up to $30,000 per song. Dance studios must own a public performance license, as they're not allowed to make profits using the music they're playing until they get a license.
Internationally, ASCAP and BMI partner with local organizations, such as SESAC, to ensure their members receive royalties. So, even if you own a dance studio outside the U.S., you will need music licensing for your dance studio.
In this article, I will discuss several important things related to music licenses for dance studios, such as:
Why are dance studios subject to licensing fees?
Why obtaining a license is essential for your dance studio?
How do you get a music license for a dance studio?
Who controls the music copyrights?
The Big 3 licensing companies: ASCAP, BMI, and SESAC
What determines the cost of the license?
What are the consequences of not getting a music license?
Read till the end if you own a dance studio or are an aspiring dance studio owner as you cannot afford to ignore this information.
Why Are Dance Studios Subject To Music Licensing Fees?
Dance studios are not the only commercial enterprises subject to music licensing fees. Gyms, hotels, restaurants, night clubs, and all kinds of public businesses that play music must also pay music licensing fees.
You own the music privately when you buy it on iTunes or Spotify. However, the license does not grant the right to use the music for commercial purposes. If you play a song for commercial gain or publicly, ASCAP and other licensing agencies consider this a "performance."
Furthermore, dance teachers are making profits on the songs they play. This profit aspect means dance studios are subject to higher licensing fees than other businesses. Dance studios must obtain adequate licensing from copyright-owning institutions. Failing to do so, they must potentially pay huge fines.
The only way to avoid paying licensing fees is to play songs you produced or to bring live performers to play the music. Many ballet studios do this with pianos; however, this isn't an option for most dance studios.
Why A Music License Is Essential For Dance Studios
Dance studios need music more than other business establishments, and you really can't get around paying for a license. Think about the value music adds to your studio: It keeps your students engaged, it makes them excited, and it even attracts new students. As such, it's only fair to compensate the original creators for the value of the music they produced. Music is essential to the daily operation of your dance studio.
The license you obtain will allow you to play music at your dance studio, and you'll have to renew it on a 12-month basis. The price for music licensing will depend on the student count and the square footage of your studio.
Note: The fines for not having a music license can be exuberant, such as $30,000 per song played. However, most lawsuits and cases settle out of court. There haven't been any notable lawsuits as most owners settle disputes with a single payment.
When To Obtain A Dance Studio Music License
If you're opening a dance studio, you'll generally have two options:
File for a license with the copyright institutions before opening the dance studio.
Wait for them to come to you.
Ideally, you should get your music license before opening your dance studio. However, if you open a new dance studio, you might get inspectors visiting you from copyright agencies who want to check up on your license. This delay could be your opportunity to apply for a license after you open your dance studio.
Institutions such as ASCAP employ hundreds of administrators who check dance studios individually. These checkups are sometimes akin to interrogations, as they send two large men to visit dance studios door to door.
Dance Studio Music Licensing: Who Controls The Music Copyrights?
Copyright law states that copyrights may be held for 70 years after an artist passes. After 70 years, the copyrights expire, and the art becomes part of the public domain and is free to use by all. However, during those years the art is subject to copyright law.
Some agencies own millions of records and work with all the largest publishers in the world. Those agencies are the big three: ASCAP, BMI, and SESAC.
All songs are written and owned by an artist. Think about the gym: When you're exercising at the gym, you can't just take the workout equipment and bring it home. You pay for the right to use the equipment temporarily, and you're entitled to full use before your membership expires. The same principle applies to music licensing; the songs are someone else's domain, and if you want to make a profit on it yourself, you must pay for a licensing fee.
To become the "owner" of these records for a short amount of time, music rights organizations such as ASCAP and BMI sell studios an annual license. This license entitles you to play all the music you want in your studio, and you can stream from music services such as Spotify directly.
Music Rights Organizations – The Big 3: ASCAP, BMI & SESAC
The music rights organizations that hold the copyrights to all music in North America and Europe are ASCAP (American Society of Composers, Authors, and Publishers), BMI (Broadcast Music Inc.) and SESAC (Society of European Stage Authors and Composers).
If you live in the United States, you'll need to get licensed by the ASCAP and BMI. If you live in Europe, you'll need a license from SESAC.
Each of these organizations has unique license forms for dance studios, which you can fill out and file to get an invoice and obtain your license.
Warning: You won't get away with only paying for a single license, such as ASCAP's license. You must obtain a license from BMI too. If you want to pay for only a single license, you'll have to analyze the copyright law for each song you play and check whether BMI or ASCAP holds the license for that song. BMI and ASCAP represent most song owners and labels in the United States.
ASCAP (American Society of Composers, Authors, and Publishers)

ASCAP is one of the world's largest performance rights organizations, owning over 8 million songs and representing over 140,000 artists world-wide. The organization represents most of the largest labels in the country.
ASCAP's "Public Performance" license issued for dance studios will give you lawful permission to play all ASCAP music. This license will also grant you the right to use the music for public performances and make a profit on the performances by charging students for dance classes.
ASCAP represents all music genres such as rock, pop, hip hop, R&B, Latin, movie soundtrack, blues, jazz, reggae, gospel, Christian, new age, electronic, and more.
For dance studios, the licenses vary based on whether you're teaching ballroom, social, round dancing, or popular dances. The license fee depends on the number of students attending your classes per week and the size of the studio.
ASCAP license fees can cost as little as $67.28 for ballet classes with less than 75 students up to $538.27 for ballroom classes with more than 310 students.
BMI (Broadcast Music, Inc)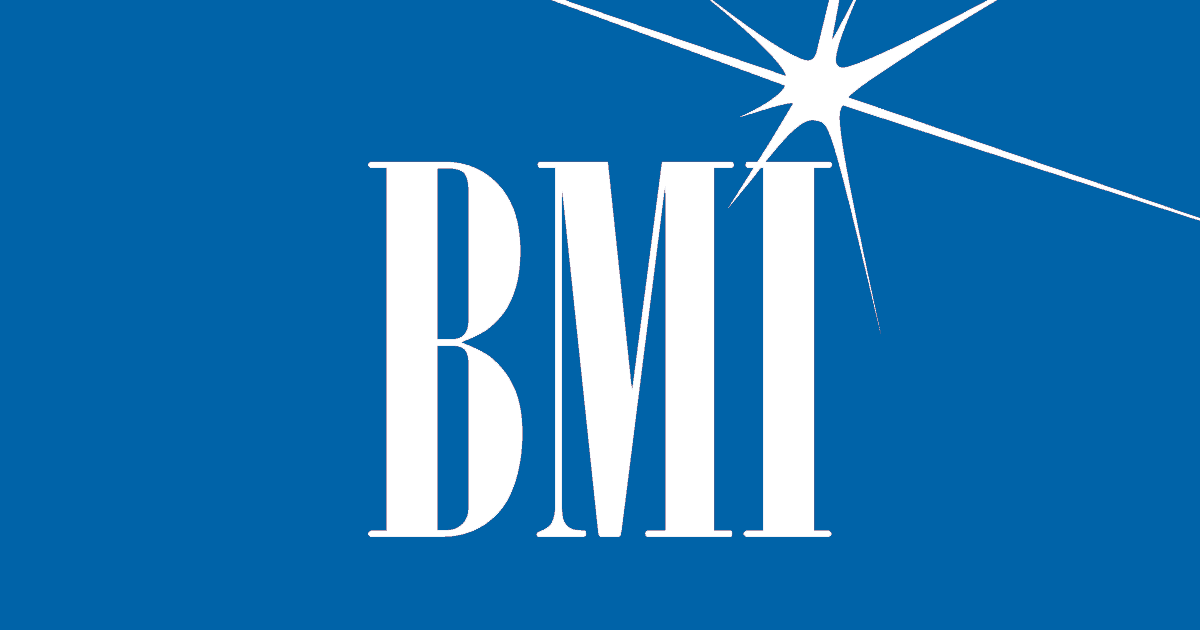 It is one of the largest music rights organizations in the U.S., representing over 15 million songs and 1 million artists.
It issues various licensing agreements for business establishments based on their individual needs.
Example: BMI will issue separate music licenses for shopping malls based on the gross square footage than those of small dance studios.
For dance studios, the prices depend on the style of dance, the student count, the square footage, and the levels of the dance studio.
The lowest BMI licensing fees are for "background use only," which amount to $92 a year.
The highest BMI licensing fees are for "background and instructional use". On multi-level studios with more than 375 students, these fees amount to $1,835 a year.
SESAC (Society of European Stage Authors and Composers)

SESAC represents European artists in the E.U. and North America.
It is the largest European music rights organization, and currently represents 1 million songs and over 30,000 European artists. SESAC represents artists such as Adele, Bob Dylan, Neil Diamond, and more.
They do not publish dance studio rates publically. Owners have to inquire for a quote individually on their website.
Dance Studio Music Licensing: Do You Have To Pay To Play Music In Your Business?
Any business that plays music publicly or for profit will have to pay the music rights organizations to play music in their business.
The "performance" or "non-performance" status of the license is what makes the difference between high fees and low music licensing fees.
This distinction applies to businesses across the board. Dance studios fall under the "performance" category because they use the music for performances that make a profit.
Example: A gym plays music in the locker room. This example is not a performance; no one is performing to the beat of this music, which means gyms pay lower fees. Dance studios require a public performance license for the music to stay in business.
The standard overhead license is available to gyms, shopping malls, hotels, and other non-performance venues. Dance studios must obtain rights by a performance rights organization such as ASCAP for a performance license.
Note the distinction: Dance studios are using the music to your business's benefit and providing classes that rely on music as the core component of the business activity, rather than background noises that enhances the atmosphere of your establishment.
Dance Studio Music Licensing: Cost Of Music Licensing For A Dance Studio
The cost for performance license fees are on an individual basis. You can receive a quote by any of the organizations I listed above for the average price you'll have to spend per student.
Fees can be as low as $1 per student or as high as $30 per student, depending on the dance studio.
The membership structure of the establishment can increase license prices. Dance studios might be required to pay double (example: count one student as two students) if the students take more than five classes per week.
You'll need performance licenses for all establishments where you charge entrance and membership fees. This requirement includes non-dance studios such as yoga studios. If you're playing music during yoga class, you also have to pay performance fees similar to a dance studio. Overhead licenses don't cut it for establishments that charge membership fees.
Pro Tip: You will need licensing from both ASCAP and BMI, as each of these institutions don't cover all songs. If you play two songs on iTunes, one of them might be owned by ASCAP and another by BMI. To perform both of them during class, you'll need licenses from both organizations.
Which License Do Dance Studios Need For Music Licensing?
Dance studios must obtain "public performance license" issued by institutions such as ASCAP and BMI. The public performance license entitles studios to play music during classes and make a profit on the performance by charging students by the hour or in monthly memberships.
Whether you need the newest rap songs or classical songs reordered at the Viennese Opera, you should get a public performance license that entitles you to play this music all the time for a year. This license is for commercial establishments that use music for performance and charge fees by the class.
Who Makes Money On The Music Licensing Fees?
The licensing fee goes into the pockets of the original songwriters, artists, and creators who created the work as compensation for their creative effort. The copyright agencies are only commissioned by the labels to collect the payments for all the profits made using their music.
You only have to pay the licensing agencies, and you'll never worry about dealing with labels individually. The biggest copyright agencies own almost all the music in the world, and you only have to pay them to take care of all your licensing needs. You won't have to pay dozens of agencies at a time.
The copyright agencies have their pricing structures for licensing public performance institutions. They also have price charts available for dance studios (discussed above).
Example: ASCAP has different pricing than BMI. The annual price depends on the number of students and the square footage of the room. The smaller the studio, the less you pay. Some studios can pay as little as $200 a year while others might pay $1800 a year.
How Licensing Agencies Check Dance Studio Owners For Music Licensing Compliance
The Dance Masters of America, a dance teacher's organization, has had numerous reports from their members of ASCAP sending intimidating inspectors. ASCAP has a worse track record than BMI in enforcing their rules upon dance studio owners.
ASCAP might carry out routine checks on dance studios, and many times they show up unannounced or during off-hours when they can meet the instructors individually. To send a message, ASCAP sends two-person groups, which might seem intimidating to the women giving dance classes.
BMI's licensing department does not send routine inspections. They do most of their work by mail without getting in touch in-person with the studio owners. If the owner wishes to arrange a meeting, BMI sends people individually by coming during off-hours. They have hundreds of representatives in every U.S. state that can attend to studio owners.
Dance Studio Music Licensing: How Much Should You Charge Students To Cover Music Licensing?
Start by charging an administrative fee of $20 for each new student who signs up for your dance classes and count the music licensing fee as an "administrative fee." Students won't be taken by surprise when they learn they must pay for a music license.
The music license is overhead for your business. You might have to pay $2000-3000 a year for a license if your studio is large. Most dance studio owners don't pay for this out of pocket but spread the costs out between students. Students will usually pay a yearly license fee. If you run a dance studio, you can ask students to chip in an extra $20-30 a year for the licensing fee.
These organizations grant music licenses annually. If you have a small studio, you'll need less money to cover the licensing fee.
Example: A small 50-person studio might only charge $10 a year per student. Large studios might charge $30-40 per student. This price will depend on the size of the studio and the number of students enrolled in your classes.
Bear in mind that each studio will be different in terms of pricing. The music rights organizations will calculate the annual amount you have to pay and send you a quote. You can generally figure the expenses in advance by analyzing the fee charts based on students and studio space. However, this won't account for any unexpected charges that the organizations might impose.
Can You Be The Subject of A Lawsuit If You Don't Pay For Music Licensing?
Dance Studio owners might be the subject of a lawsuit if they refuse to pay for licensing fees. However, this is not a grave situation as almost 100% of all cases resolve outside of court. The worst thing that can happen is when a studio is a year out of contract, and the agency sends a C&D (cease and desist) letter to warn the studio telling them to stop using music that is not in the public domain.
If the studio refuses to comply after the C&D letter, the music rights organizations file a lawsuit. Most lawsuits are settled out of court. Only a few cases go to trial, and none are notable enough to attract media attention. Considering the average music license only costs a few hundred dollars, it's rare to have cases of studio owners going bankrupt for refusing to pay their license fees.
To conclude, dance studios in the U.S. need a music license for performance from ASCAP and BMI. If you don't obtain a music license, you risk fines exceeding $30,000 per song. Outside the U.S., the music rights organizations partner with local organizations, such as SESAC, in Europe, to ensure compliance with music licensing rules and regulations.
NOTE: I have written an article covering the top places to open a dance studio based on earning potential and demand. If you own a dance studio or are considering opening one, give it a read, you will find it useful.
I write abouT establishing and Growing your boutique Fitness/Wellness Business. I promise no spam, i hate spam.
Enter Your Email To Receive Growth Tips For your Boutique Studio. I Also Send Out Occasional Discounts And Freebies
---
About the author
Naz Ahm is the founder of StudioGrowth and has spent a decade growing start-ups and venture-backed companies. He writes about sales, marketing, and growth, especially in the fitness and wellness industry.
Naz has an MBA from IESE Business School and started his journey in the wellness industry when he set-up an on-demand wellness business. Naz currently resides in London, U.K.