If you're starting a dance studio, you must obtain the paperwork necessary to operate as a commercial enterprise legally. If you are wondering what licenses are needed to start a dance studio, then this article will be your in-depth guide.
So, what licenses are needed to start a dance studio?
You will also need to incorporate the dance business as a legal entity, register with the IRS (HMRC, UK), comply with local zoning regulations, and pay your taxes annually.
A dance studio is no different than any other commercial entity that generates profits. In this guide, you will learn how to minimize your costs of legally setting up a dance studio, where to register your dance studio, and what licenses you need to obtain to operate legally.
NOTE: I have written an in-depth guide on music licensing for dance studios. If you wish to dive deeper into learning about music licensing for your dance studio, do give it a read.
Dance Studio License Checklist
The total cost of filing paperwork to start a dance studio is less than $1000, depending on the state. The following is a checklist of documents you need to obtain for a licensed a dance studio:
Company Registry. The company registry can be an LLC for small dance studios or a C-Corp for large studios with multiple branches. The state issues a Certificate of Incorporation for corporations or a Certificate of Authentication for LLCs. In the UK, you will ideally need to register as a Limited company.
EIN. The IRS issues an Employer Identification Number (EIN) for all registered businesses, including dance studios.
Bank Account. Businesses have merchant/business bank accounts that they use to make payments to other companies or pay employees.
Certificate Of Occupancy. The CO is a certificate indicating that your dance studio passes all local inspections and that you're allowed to operate legally as a dance studio. The landlord is typically responsible for the CO.
Music License. Dance studios require Public Performance licenses issued by music rights organizations such as ASCAP, BMI, and SESAC.
Obtaining Licenses Needed To Start A Dance Studio Step # 1) Register A Company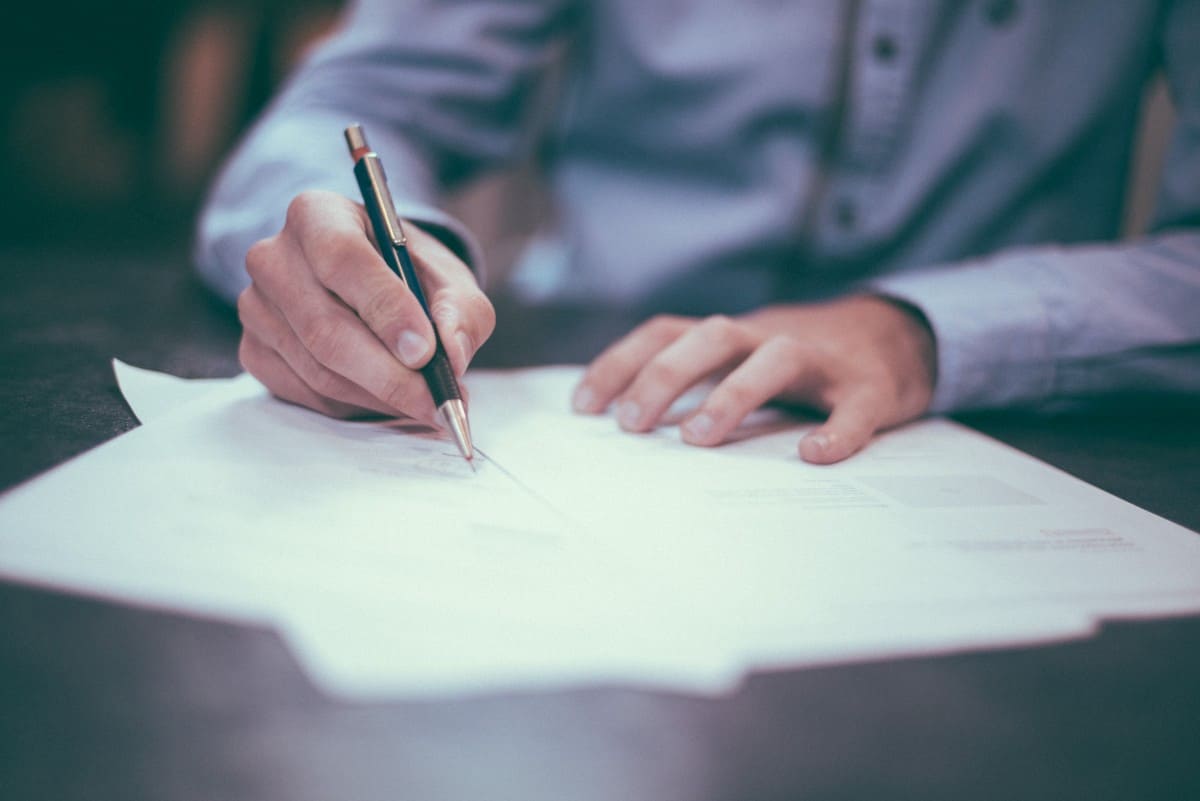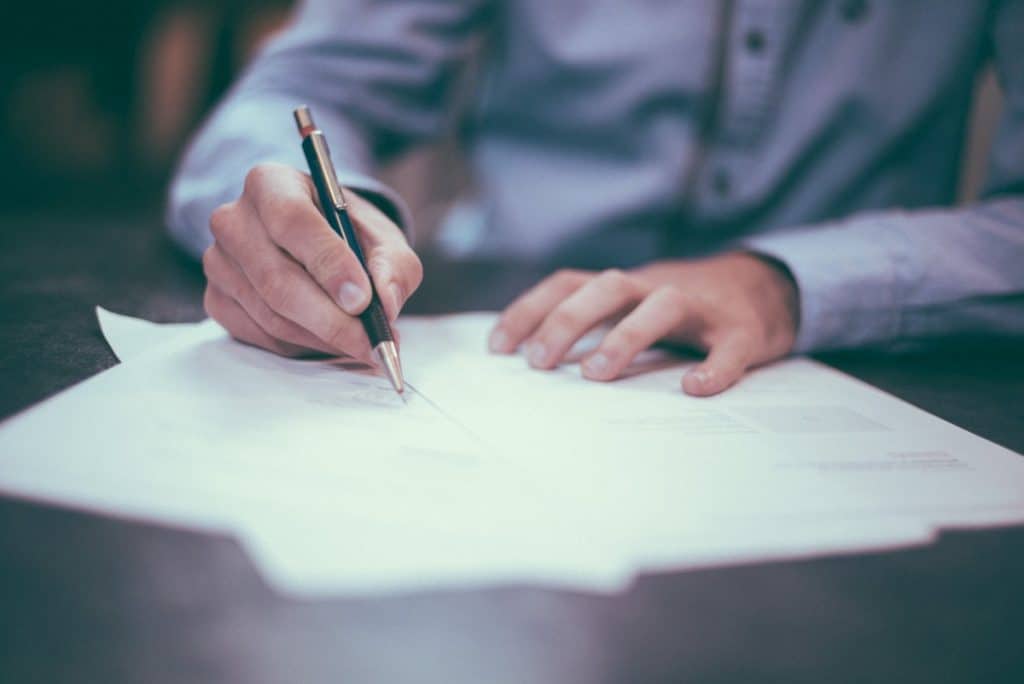 Registering as a business makes it easy for you to pay taxes, apply for licenses, and deal with music organizations. Dance studios should be registered as business entities to remove you from direct liability in the event of a lawsuit.
Example: If you get sued by a student because they injured themselves during your dance classes, the lawsuit will be against your company.
The most popular corporate structure for dance studios is the LLC [limited liability company] because LLC's are common for small businesses. You can also choose from C types, LLC's and DBAs (less popular for dance studios).
In the UK, you will most likely register as a Limited company. You can register as a sole proprietor as well if you are a dance teacher visiting dance studios to teach classes.
Each law firm will offer corporate formation services that can help you gather the paperwork and register as a business. You only have to provide basic information about the business, such as the name, location, owners, business type, and pay a filing fee. Formation agencies will file the paperwork on your behalf and register your business.
Typically it takes 7-10 business days to form an LLC, and you have to renew the business every year by paying a small administrative fee. You don't need co-founders or employees to form an LLC, and you can be the sole owner.
The costs of starting an LLC varies by state. In states like California, the cost to register an LLC is $70, while the highest cost is in the state of Massachusetts – $500.
Can You Register A US Business If You Are Not A US Citizen?
It's possible to register an LLC or a US legal entity even if you're not a US citizen.
Example: If you have a foreign investor or partner who is putting up the money for your dance studio or your partner is not a legal citizen, they can be co-owners or full owners of the company.
In legal terms, owners are called "shareholders" for C-types and "members" for LLCs. The only exception is the S-corps, which requires all owners or shareholders to be US citizens.
The Federal government doesn't impose maximum numbers of owners for a legal entity such as an LLC. If you want to share ownership between 5 people at the business, you can. Another corporation registered domestically, or internationally can own the LLC.
Note: The only exception is with foreign laws and restrictions. If the home country of the investor mandates that they can't operate a specific type of US-based company, they might have problems owning the company in their home country.
Consult with local law firms if you're a foreign investor putting up money in a US dance studio to make sure you're on the safe side.
Obtaining Licenses Needed To Start A Dance Studio Step # 2) Choose Your State Of Incorporation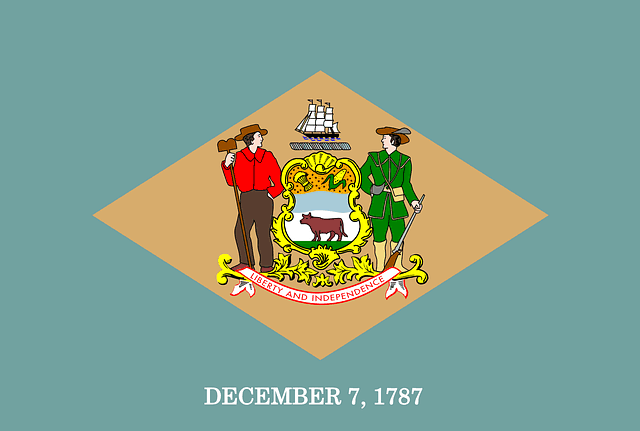 In the US, filing happens at the state level. If you want to register your LLC, you have to choose one of the 50 states where registering a business is possible. It's also possible to register the LLC in Washington DC.
Most large businesses in the US do not register in their home state, but business owners choose other business-friendly states where they register for their business friendliness.
The most popular states for business laws are Delaware, Nevada, and Wyoming. These states are host to more companies than they have citizens due to their low filing fees, great business, and tax laws. If you're going to incorporate, you can do it in your home state or one of these business-friendly states.
How To Choose A State For Incorporation
If your state has high filing fees, you should consider registering in states with low filing fees such as Wyoming, where the price for an LLC is only $50. If your dance studio is in Massachusetts, you'll have to pay $500 each year only to retain ownership of the LLC.
For foreign dance studio owners/investors, it's always better to stick to one of the top 3 states. Wyoming ($50 flat filing fee), Nevada ($325 filing fee), and Delaware ($125-250 filing fee).
These states are the hub for the incorporation of US-based businesses, and you can also set up a business bank account in the state to accept payments. You will need to be incorporated to be able to open a business bank account.
However, It is more convenient to register the dance studio in the state you're operating the dance studio, assuming you only have one branch and not multiple studios in different states.
There are a few minor things you have to do once you've chosen your state. The first is to decide on a business name. The registered business name need not be the same as the name of the dance studio. There are more registered companies than citizens, and your chosen business name might not be available. Make sure the name is available.
Obtaining Licenses Needed To Start A Dance Studio Step # 3) Assign A Registered Agent
The last step of the process of incorporation is to assign an agent who can act on your behalf. This agent has to be a real person, physically located in the state where the dance studio is registered, be available during business hours, and have the ability to sign legal and state documents on behalf of the company.
Pro Tip: The Registered Agent could be you if you register your dance studio in your home state.
However, if you choose to register your studio in a more business-friendly state, you can hire services that have agents who work on your behalf. These services tend to be cheap and cost around $50-100/year.
Registered Agent services are widely available in states like Delaware, where many US citizens register their businesses but don't reside there. You can authorize an agent service and periodically file your documents when you need to fulfill bureaucratic duties.
Obtaining Licenses Needed To Start A Dance Studio Step # 4) Get Your Certificate Of Incorporation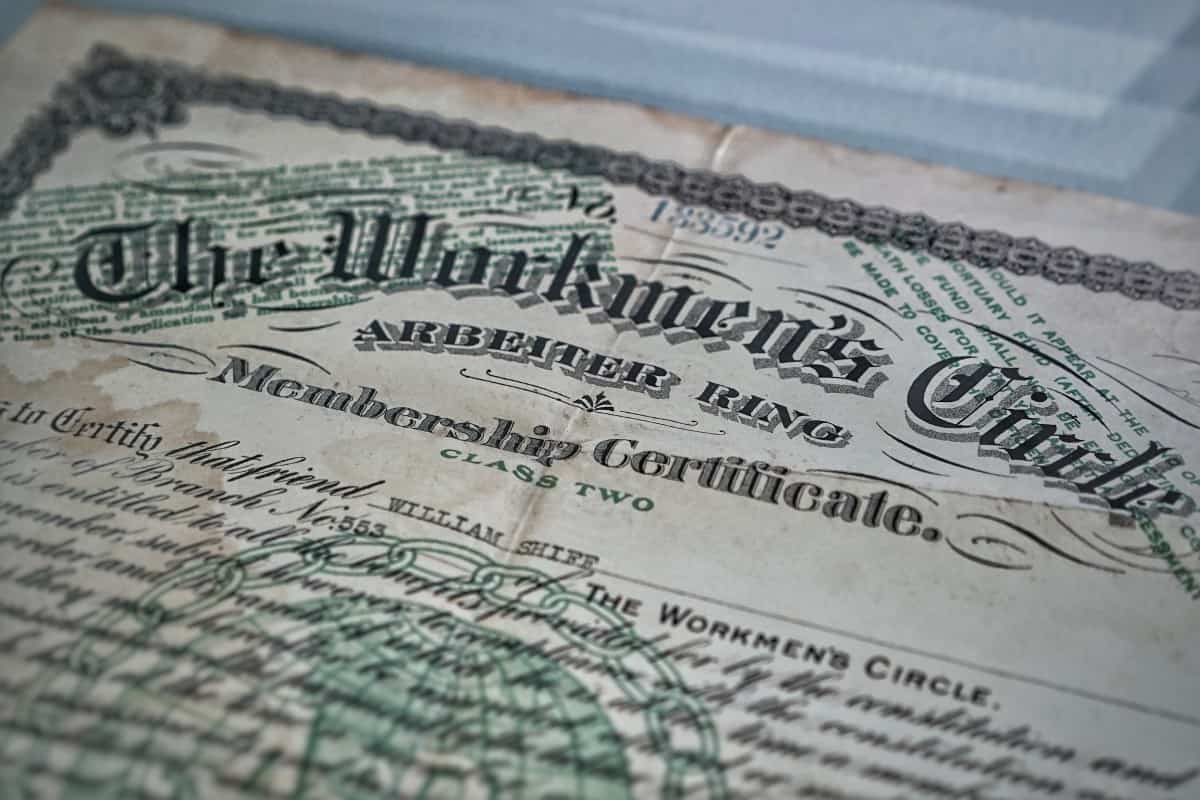 Congrats – you've now legally registered your business! If you register your dance studio as a corporation, you will receive a "Certificate Of Incorporation." If you register it as an LLC, you will get a "Certificate Of Authentication."
The certificate is proof of your dance studio registration, which you can use to file taxes with the IRS or open merchant/business accounts at any banking institution in the US. This certificate is also going to help you deal with local state regulations when you have to apply for permits.
Note: If you have a foreign co-founder or an investor, the state will also issue you an "Apostille" document, which is an agreement between the US and their foreign government to accept business and tax documents mutually. Virtually all regions of the developed world, such as the European Union and Oceania, have signed the Apostille agreement.
Obtaining Licenses Needed To Start A Dance Studio Step # 5) Register The Dance Studio For Taxes
To register your business entity for taxes, you will need to obtain an EIN from the IRS website. The EIN is a tax number that identifies your dance studio as a business for tax purposes and allows you to file your income taxes and pay payroll taxes for employees assigned under the EIN.
The EIN is an SSN for businesses. You only get an EIN once, and it remains the same forever. You can get the EIN through a fast online application on the IRS website, and it's issued immediately without any wait time.
The only exception is in cases where the business owner does not have an SSN. The EIN will be required to open business bank accounts or get permits for interior changes at your dance studio.
Note: To obtain an EIN, the owner of the business has to be a US citizen and have an SSN. They also have to possess an ITIN number, which is the individual taxpayer identification number. It's still possible to arrange an EIN for people without SSNs who could be in the country legally or illegally.
Depending on the state and filing speed, the IRS will issue an EIN to people without SSNs in about two weeks. If the person does not have an ITIN, they would be allocated an EIN under the condition they register for an ITIN by Tax Day of the following year.
Obtaining Licenses Needed To Start A Dance Studio Step # 6) Open A Business Bank Account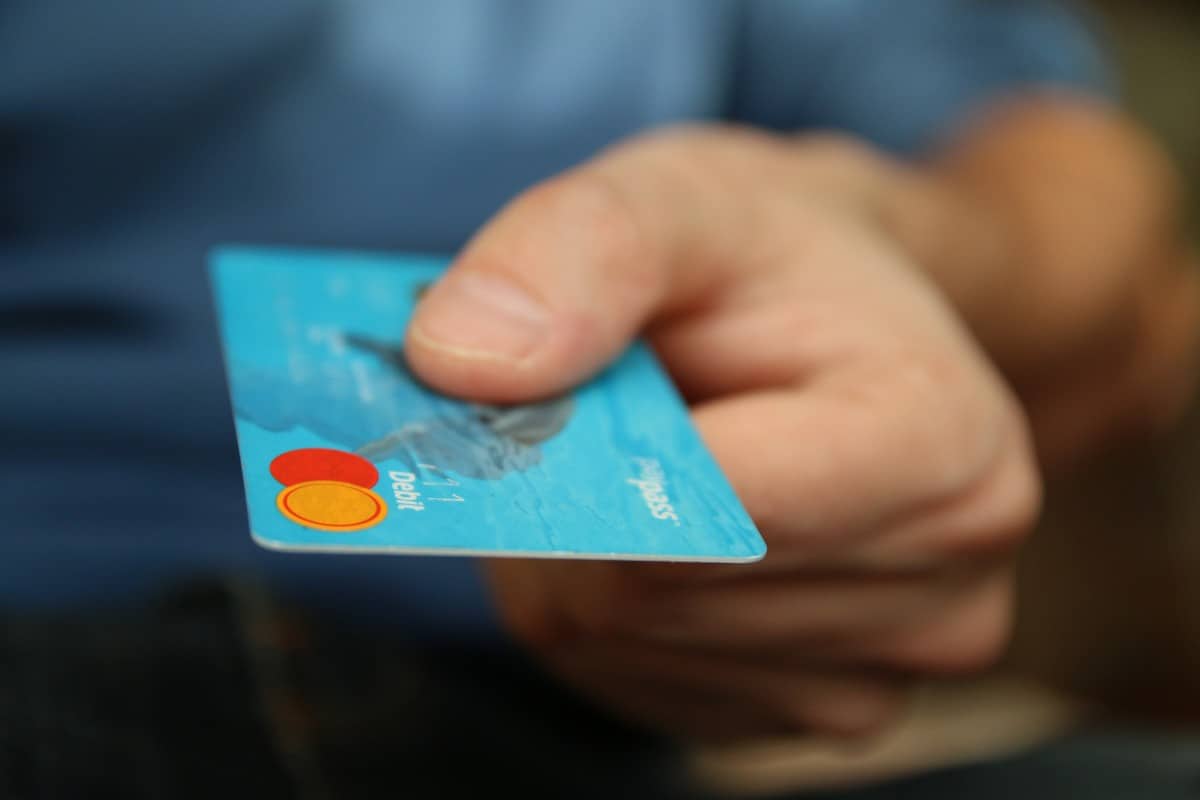 The business bank account will serve you for all payments to the IRS, employees, and state institutions. It's a form of asset protection because you're separating the business from your personal assets such as your house, car, and other valuables.
Once you've obtained your business certificates, you can open a business bank account. The bank will ask for your certifications and IRS numbers.
Benefits Of Business Bank Accounts:
The business bank account is only for business-related payments. Your personal assets are protected.
You can pay other businesses for services such as renovations at your dance studio, and you can pay your employees
Makes filing taxes with the IRS using your EIN a lot easier
Certain banks will give you free money if you sign up for a business account. Many of them have $100-200 bonuses for new business accounts
Credit card. Each business account is issued a credit card that separates your business expenses from your personal expenses
Credit score. You'll improve your credit score if you own a business bank account, and this is useful for raising capital in the future.
Pro Tip: Hire an accountant. If you have an accountant who can keep track of your monthly expenses with a quick review, they can simplify your annual tax filing for the business.
Obtaining Licenses Needed To Start A Dance Studio Step # 7) Obtain A Certificate Of Occupancy
The Certificate Of Occupancy (CO) is the most important certificate you need to obtain to be allowed to operate as a dance studio legally. This certificate is only issued after you've purchased/rented the space, furnished the studio, and passed all inspections.
The local city administration will only issue you a CO if you've passed all the local building codes, zoning laws, and safety inspections. Once you have a CO permit, you can legally start doing business within that physical space.
The CO is only valid for one location, and if you have another branch of the dance studio, you'll need to get a separate CO. Moreover, if you do any major renovations or "makeovers," you'll have to obtain a different CO that passes all inspections all over again.
Example: If you're applying to open a dance studio in New York City, the city will send inspectors from all branches such as the fire department, police, health, public/labor departments. They will issue you a CO once you've passed all inspections.
Don't be afraid of inspections because they tend to be quick and straight-forward. For example, to make sure your building is fire-proof, the city will send an inspector who will inspect your sprinkler systems, fire alarm, and other fire-safety equipment.
The inspections can last from an hour up to a couple of hours. In total, you can expect to wait 4-5 weeks for all CO-related inspections. The city will ask for additional information such as your source of income for the past few years and information about other dance instructors teaching at the studio.
Landlords Should Provide COs
Typically it is the responsibility of the landlord to schedule meetings with the city and pass all inspections for the CO. If you're leasing a space for a dance studio, you should consult with your landlord to make sure they can obtain a CO for your dance studio.
If you have a CO but plan to carry out a major renovation such as installing shower areas, locker rooms, etc., you'll have to consult with the city administration for new inspections and permissions. They'll then issue you a new, updated CO that complies with the new layout of the dance studio.
However, if you own your own dance studio space, you'll have to pass the CO inspections on your own by consulting the local city administration. The city will tell you if the dance studio complies with all local zoning laws for the location, and they'll send inspectors to examine your space for free.
Obtaining Licenses Needed To Start A Dance Studio Step # 8) Comply With State Regulations
After you've successfully obtained the Certificate of Occupancy, you'll have to follow-up for permission & licensing every time you make changes to the dance studio. To get started:
Find the local county clerk's office and give them a call for information.
Use the US Small Business Associations directly to get assistance about permits.
Pro Tip: Certain changes don't require a new CO or any permission. If you decide to make small changes such as repaint the studio, change the wallpapers, and install mirrors or carpeting work, you won't have to obtain a new CO.
Obtaining Licenses Needed To Start A Dance Studio Step # 9) Obtain Music Licenses

Dance studios revolve around dance and music. If you're using proprietary music in a commercial setting such as a dance studio, you have to pay royalties to the music rights organization that owns the music.
Doing so is not exclusive to dance studios, as virtually all businesses that play music are paying music licenses.
Example: Malls and bars also need music licenses for the music they're playing at their establishment. The difference between personal use and commercial use is that when you're playing music for your own amusement, you're not making a profit on it. However, when you play music to uplift the atmosphere at a business establishment, you make a profit in return.
For dance studios, you have to obtain a blanket "Public Performance License," which gives you the ability to perform to the music.
Music license costs for dance studios can range from as little as $60/year up to $2500/year depending on the size of the dance studio and the number of students.
The costs vary based on the size of the studio and the number of students attending. The license will renew every 12 months, and music rights organizations frequently inspect dance studios to make sure they're compliant. On average, there are 500-1000 lawsuits a year targeting dance studios for not complying with music licensing laws.
Music Rights organizations
If you're starting a dance studio in the US, you'll need a license from one of the big 3: ASCAP, BMI, or SESAC. If you're starting a studio in the UK, you can get away with only licensing with SESAC (The Society of European Authors and Composers).
ASCAP and BMI own most of the proprietary music in the US, and they can give you a blanket license that allows you to play all their music. The downside is that studios have to purchase multiple licenses each year.
If you want to save money, you have to research the artists you're playing at your dance studio and find out who owns their music. If a single music rights organization owns all the music you play at your dance studio then you can only pay for music licensing from that music rights organization.
Dance Studio Music Licenses:
Obtaining Licenses Needed To Start A Dance Studio Step # 10) Maintain Your Business License
To maintain your business licenses, you'll have to file annual tax returns with the IRS and renew your licenses with music rights organizations. Doing so will allow you to operate legally as a commercial entity. You only have to renew your CO if you plan major refurbishment projects at your dance studio.
File IRS Tax Reports
You can renew your LLC or Corporation after you file annual reports with the IRS. The "Annual Report" showcases all the information about your dance studio, including the 'Registered Agent' you assign for the company.
You can also file this report online. The IRS will issue you a due date with the fees you need to process your submission online. You can pay your invoice after you submit the report online.
Maintain Registered Agent
If you registered your dance studio in a business-friendly state such as Delaware, you would have to keep a Registered Agent. Business mediator agencies can typically assign a Registered Agent for your dance studio for as little as $100/year. The agent will process all your paperwork via mail and help you file all your annual reports.

I write abouT establishing and Growing your boutique Fitness/Wellness Business. I promise no spam, i hate spam.
Enter Your Email To Receive Growth Tips For Your Boutique Studio. I Also Send Out Occasional Discounts And Freebies
---
About the author
Naz Ahm is the founder of StudioGrowth and has spent a decade growing start-ups and venture-backed companies. He writes about sales, marketing, and growth, especially in the yoga, fitness and wellness industry.
Naz has an MBA from IESE Business School and started his journey in the wellness industry when he set-up an on-demand wellness business. Naz currently resides in London, U.K.