StudioGrowth is the #1 Chosen Mindbody Alternative
Trusted & Reliable
Highest rated for ease-of-use
Studio-Owner friendly pricing
Full data migration from Mindbody
---
TRUSTED BY 100+ STUDIOS
Mindbody has long been considered that platform one kinda 'has to' use, vs wants to use. Every studio owner I've known that used it hated having to use it, but felt no other decent reliable options existed. Given that, and starting a Studio from new, StudioGrowth was worthy of a 'gamble'. That gamble pays off every minute of every day. Thank you!



Mindbody Alternative
"I use Mindbody and would like to switch to something simpler.."
---
Here is why StudioGrowth is the right choice for you
Simplicity & Ease of Use
The complexity of Mindbody is something you may be used to if you are their long-term customer. The primary reason new Mindbody users come to us is because of the difficulty in using the platform. Not everyone needs all the bells and whistles and in this case, Mindbody becomes a hindrance to your business.

StudioGrowth is built using modern design principles and is easy to use. It has all the crucial features you need to build and grow your business without the bloatware that Mindbody has accumulated over 20+ years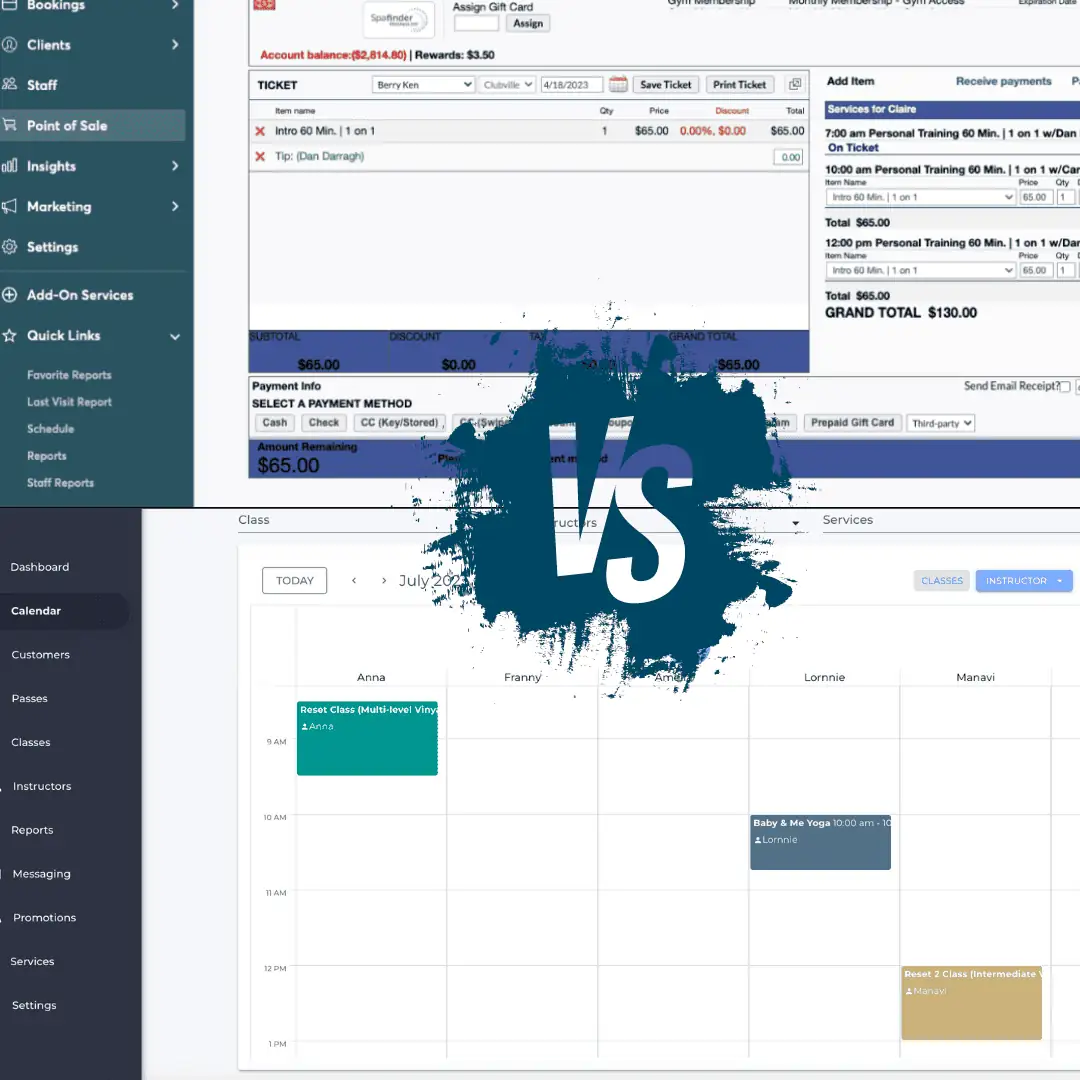 Studio-Owner Friendly Pricing
The #1 reason studio owners search for a Mindbody alternative is that Mindbody increases prices at will. Many studio owners have no choice but to go along with the price increases.

StudioGrowth offers one fixed price for life and no price increase guarantee! There are no hidden fees and zero percent processing fees which is unheard of in the industry (only Stripe processing fees apply). You also get unlimited usage, unlimited customers, and unlimited staff accounts.
World-Class Support
Although Mindbody provides 24/7 support including phone support for higher price tiers, you are most likely dealing with outsourced level 1 support agents. How does it feel to be on the phone with someone who does not know the product or your challenges and your problem is not resolved immediately? Does 24/7 support really matter in this case?

The biggest strength of StudioGrowth is our customer support and success. You are dealing directly with the founding team and every member who offers support knows the product inside out. Our support members are also aware of typical challenges faced by studio owners and the support experience is second to none.
MINDBODY COMPETITOR
StudioGrowth Is As Reliable and Secure as Mindbody
---
The primary reason for choosing Mindbody is the reliability and security offered by the platform. StudioGrowth is an equally reliable platform and your data and business is secure with us.
Cloud Hosted
We use industry-leading cloud providers to host and serve your data.
Uptime Guarantee
Robust uptime guarantee. We know our platform is business-critical and we ensure maximum uptime
Secure Data Migration
All your customer billing data is migrated securely with support from our payment processor.
StudioGrowth is the Highest Rated Software
---
Join hundreds of studio owners using StudioGrowth globally.
A solid alternative to high-priced software
Very easy to set up and user-friendly software
Best team to work with. Phenomenal service
Mindbody Alternatives
Frequently Asked Questions
---
Migrating from Mindbody is a big decision. We are here to guide you every step of the way.
Want To Learn More? Schedule a Free Information call