Mobile Massage Software For The Massage Entrepreneur.
Get More Members, Retain Existing Customers, On Autopilot.

Manage your massage business with our simple yet powerful scheduling and member management software built for massage therapists.
REQUEST A DEMO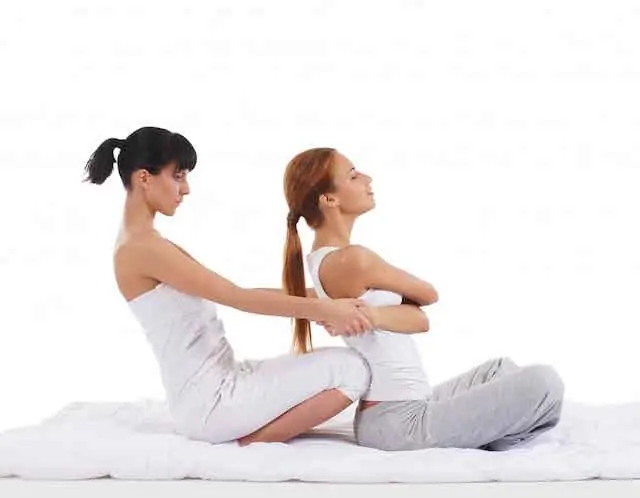 Testimonials
What customers say about us
---
Simple, elegant massage studio software. Built from the ground up with direct customer feedback



It took us just a few hours to set it up and have a  web presence where our clients can reserve slots for the classes and purchase class packs or memberships. The system is easy to use and self explanatory.



StudioGrowth has all the necessary functions one would need. Reports, auto emails, class management, online booking, your own booking pages and so much more. They are great folks to deal with. I highly recommend you connect with them today.
More Testimonials
Join Customers Across North America, Europe & Asia
As a meditation and yoga instructor, and as a coach, I find the platform to be a solid competitor to more expensive platforms. It has key features all easily accessed and located in the right places.
As a yoga & meditation teacher running my own boutique studio, I've been looking for a platform that can support my growth and offer a professional booking experience. StudioGrowth does that and more!
Is StudioGrowth For You?
StudioGrowth handles the complex tasks of running your massage business. It's like having a full-time employee to assist you.
Maybe you are finally pursuing your dream and starting your OWN massage business or offering mobile massage to your clients. You have never used a massage studio software before and don't know where to begin!
Or perhaps, you already run a thriving massage business but are tired of using complicated scheduling software that adds to your daily stresses.
We have been there, and so built StudioGrowth to be the "plug-and-play" solution for massage therapy businesses and massage therapists. It is simple to use without hundreds of unnecessary features, but powerful enough to be your secret weapon against competitors.
Schedule. SELL. AUTOMATE. COMMUNICATE.
All-In-One Platform For Your Massage Business
---
All the tools you need to start and grow your massage business.
SCHEDULE
In-person on-demand appointments based on availability and expertise. Schedule for a single therapist or multiple therapists.
SELL
Create and sell class packs and memberships. Control expiry dates, membership cycles, credits, etc. Supporting both online and in-person transactions.
AUTOMATE
End-to-end automation for instructors and customers. Individual customer and staff portals for self-management.
COMMUNICATE
Automatic email notifications to keep everyone informed. Customer engagement triggers to engage customers at critical stages of the customer journey.
The Right Mobile Massage Software For Massage Therapists
---
StudioGrowth is an easy-to-use and powerful mobile massage software. StudioGrowth helps you create and share beautiful schedules, sell passes, appointments, and memberships, collect payments online and manage your massage clients – all from one place.
01
Create Beautiful On-Brand Appointment Schedules
Easily create and manage your massage availability schedule with different membership types – one-time, recurring, series, private sessions, events.

Create gorgeous schedules with our simple schedule and website builder. Modify the layout, colors, logo and stand out with fully brandable public appointment schedules. Your brand is what differentiates you from the competition, and StudioGrowth helps you stay on brand.
02
Sell Class-Packs & Memberships On Branded Purchase Pages
StudioGrowth helps you go from 0 to a massage practice filled with clients, today. Add as many fully customizable class-packs, appointments, and memberships as you need including special passes and workshops.

StudioGrowth allows you to accept online payments offering your massage clients multiple payment options. Use our page builder to create beautiful high converting purchase pages with lead capture!
03
Manage Cancellations & Policy Enforcement
Mobile massage requires that cancellation policy is easily enforced. Set-up StudioGrowth to charge customers if cancellations happen last minute. Set-up "recovery" time which cannot be booked to give you time between appointments.
04
Automate New Member Acquisition & Retention
StudioGrowth provides tried and tested features to acquire new clients and retain existing clients on autopilot! With features such as customer referrals, loyalty rewards and pre-built automated emails, engage new and existing clients. Lead capture and email automation with battle-tested email templates.
05
Take Action On Insightful Reports
Clear, actionable reports giving you a daily view of the most popular types of massages, the most loyal customers and the health of your massage business. From revenue reports to individual member activity, StudioGrowth gives you all the reports and metrics you need to take strategic decisions.
06
Pre-Built Email Templates & Autoresponder
Rest easy knowing that your members get automated notifications. Pre-built and tested email templates for everything from lead engagement to collecting reviews. Simply get started and watch the results roll in.
MORE Features
So Intuitive, So Easy
---
We are not some "any other massage studio software". StudioGrowth has been built to help you not just manage your massage business, but to grow and scale your massage business. StudioGrowth is the unified massage studio software you need for unmatched efficiency. With StudioGrowth, you can go from an idea to having a fully operational massage business within days.
Manage Staff & therapists
Manage pay rates and therapist availability and provide your staff with separate portals.
Student Login & Profiles
Student profile area where they can manage their passes/memberships and schedule classes.
Promotions
Generate unlimited discount codes. Customize codes to date range and customer type.
Transactional & Engagement emails
Pre-built email triggers to inform and engage your customers at every stage of their journey.
Waitlists & Cancellations
Allow your students to join a waitlist, and enforce the class cancellation policy.
Brand Hub
Fully brandable pages. Manage your brand palette, and upload images reflecting your brand.
Mobile Massage software
Who Should Use StudioGrowth?
StudioGrowth has been built from the ground up for scheduling and managing clients. Whether you have a mobile massage business or a massage studio with multiple locations, StudioGrowth is for you. StudioGrowth has been designed to be the plug-and-play option for massage entrepreneurs. Set-up StudioGrowth for your massage business and start operating and growing your business today.
INCREASE SALES. SAVE TIME. GUARANTEED.
All Features, All Updates Included. No Price Increase, EVER! No hidden fees!
We have a single plan which you can choose to pay monthly or yearly. Cancel anytime.
ALL-INCLUSIVE Price
Billed Yearly
$ 99/month
Unlimited Customers
Unlimited Trainers/Teachers
Unlimited Classes
Fully Managed Data Transfer
Concierge Onboarding
ALL-INCLUSIVE Price
Billed Monthly
$ 139/month
Unlimited Customers
Unlimited Trainers/Teachers
Unlimited Classes
Fully Managed Data Transfer
Concierge Onboarding
What is the price of massage studio software?
The price of a massage studio software varies, on average, between $20/month to $150/month depending on the features you want and the pricing tier you select. You can get a mobile massage scheduling software for under $40/month.
Should I go with a free software option for my massage business?
You would have come across massage studio software that is "free." This messaging is not entirely correct since such platforms take a percentage fee (usually 2%-4%) from your online bookings. If you do offer online bookings, then going with a "free" massage studio software might be more expensive for you in the long run.
What should I look for when purchasing massage studio software?
The main thing you need to look for is the ability to create/publish schedules, sell appointments/class-packs/memberships, and take payments. You can find an in-depth guide on what to look for in a massage studio software here.
Is purchasing a massage studio software the right option for me?
You will mostly require massage studio software once you have more than a handful of customers or wish to sell online and collect payments automatically.
Can I operate my mobile massage business without a massage studio software?
If you have a few clients (fewer than 10), then you can operate your mobile massage business without a dedicated massage scheduling software. You will most likely use email, phone, excel, and chat apps to manage your business. The advantage of moving to massage scheduling software is that you can manage your business from a central place.