Personal trainers have a variety of certificates they can earn to show their prowess. But most of these certifications are training-related – if you're a personal trainer (or thinking about becoming one), you're probably wondering about licensing on the business side of things.
So, do personal trainers need a business license? No, personal trainers do not require a business license to operate as fitness trainers. However, certifications issued by organizations such as NASM, ISSA, and ACE make personal trainers eligible for liability insurance and employment in virtually all commercial fitness institutions.
In this article, I will cover everything you need to know about obtaining the proper certificates and insurance coverage required to work as a physical trainer.
Business License For Personal Training
As discussed above, personal trainers do not require a business license to begin work. However, they do require the necessary certifications and qualifications, which we will cover shortly.
If the personal trainer is opening their own gym or fitness studio, then they will need to form a company and register with the state. In the USA, the most common type of business entity for personal trainers starting their own companies is an LLC. In the U.K., the most common type of business entity for personal trainers when opening their gym or fitness studio is a limited company.
If you don't intend to open your own gym or fitness studio, then you do not require a business license to work as a personal trainer. You will be working as an employee of a gym or as a freelancer.
NOTE: If you decide to open your own fitness studio or gym, you will require a fitness studio software to manage all aspects of your operation. StudioGrowth helps you run your fitness business out-of-the-box in a plug-and-play manner. Create and share beautiful branded class schedules, take reservations, online payments, and manage and market to your clients. We have a free 14-day trial, and a 30-day money-back guarantee!
Best Personal Trainer Certification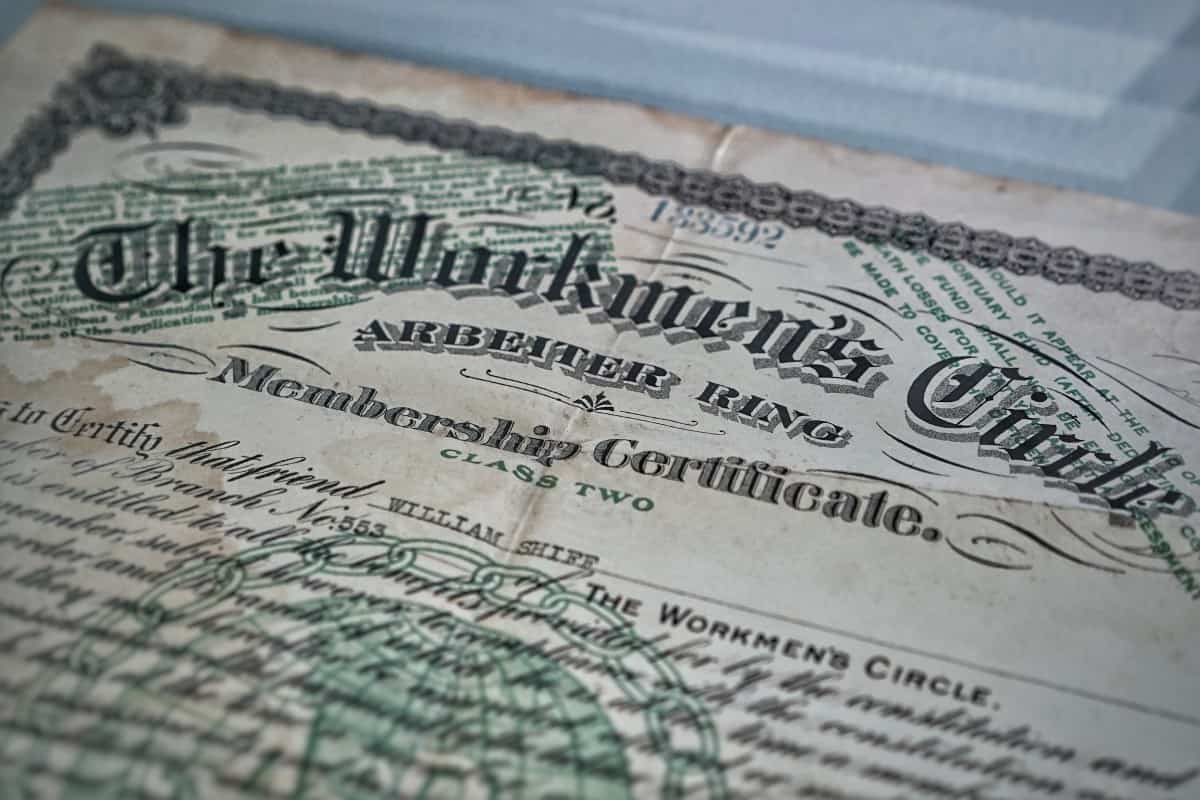 Personal trainers can obtain certificates from several different institutions that are recognizable nationwide. The largest certifying bodies in the US are the NASM, ISSA, and ACE.
In the U.K., an NVQ or an ITEC diploma in personal training will give you the credibility you need to start teaching as a personal trainer.
These organizations offer similar training opportunities and certification courses for trainers at a similar cost. Their courses are available online.
NASM is one of the oldest standing certification institutions for personal trainers in the US – established in 1987, and it's a staple for personal trainer certification nationwide. Every professional ideally has to have a certificate accredited by NASM to gain employment at an established gym.
The NASM training method takes a unique approach to teaching trainers how to train clients. It's called "Optimum Performance Training," which teaches trainers to adopt a safe approach to their training regardless of the client's fitness level.
NASM's CPT is the staple of personal trainer accreditation in the US. It's the most popular certification program in the country, with over 500,000 certified trainers in its ranks. All employees recognize NASM as a top-notch certificate that trains personal trainers on the importance of safety.
Future trainers gain access to training materials such as books, videos, webinars, exercise libraries, quizzes, and practice exams, which they can use to practice for the big exam.
NASM is the most expensive certificate for personal trainers. The beginner self-study package without assistance costs $520 (at a discount). Guided packages cost between $1000-1500, and this includes guidance from the organization each step of the way. Trainers can prepare for their exams with a teacher and learn directly from them.
ISSA is a deep-rooted organization similar to NASM, with origins dating back to its founding in 1988 in Phoenix, AZ. As the name implies, the ISSA is an international organization offering certification courses to fitness trainers worldwide and not just in the US. The ISSA course is highly popular because they're 100% online, and personal trainers can get accredited by attending classes online.
The ISSA CPT is popular: It certified over 200,000 personal trainers in more than 90 countries worldwide. ISSA is very popular in the United States as well. The organization takes an academic approach to training future personal trainers and teaches them about body composition and performance training.
ISSA only provides one large 800-page manuscript for trainers where they can learn and practice for the exam. The material also includes a marketing and business guide, educating trainers on the best ways to get clients in the future. There is also an online exercise panel where members gain access to over 250 exercises and can practice for the big test.
ISSA certificates start at $499 for a basic certificate, and the most expensive elite package costs $999.
ACE is the oldest certifying instruction in the US. It was established in 1985, 3 years before its main rival, NASM. ACE is considered a top-notch certificate by employers as it engages trainers on the most modern training techniques, optimized for safety.
ACE's response to NASM's OPT model is its own "IFT – Integrated Fitness Training" model, which systematically places a high emphasis on injury prevention during the exercise. IFT training teaches a mix of functional strength training and cardiorespiratory training.
The ACE training program is simple to understand and simplified, presenting comprehensive guidelines for future personal trainers and numerous specialization opportunities. ACE has certified over 80,000 personal trainers in the US, and they are one of the most recognizable certificate institutions.
The course includes textbooks, study guides, personal trainer resources, practice tests, and more. The course is available online in digital format and in hard copies, which can be shipped directly to the student's address.
ACE is the most affordable of all certification courses with their basic package starting at only $199 for a trainer certificate. In contrast, the guided hard-copy "Plus" package only costs $2199.
Education Requirements For Personal Trainers
To become licensed, a personal trainer has the option of signing up for a 4-year Bachelor's degree that teaches nutrition, science, and kinesiology.
However, this pathway is less popular as it costs tens of thousands of dollars and requires many years of study. Most personal trainers obtain a certificate from an accredited school, either online or by attending classes in their city.
Personal trainers can obtain a certificate in a few months and spend only a few hundred dollars. This certificate enables them to work in all commercial fitness intuitions in the United States as certified trainers.
The certificate courses are available online, and trainers can attend classes locally.
A beginner personal trainer certificate costs $500+.
Master's personal trainer certificates are the most expensive and can cost up to $2000.
Specialized certificates tend to cost $400-500, certifying the trainer's ability to train seniors, youth, or people with medical conditions.
There are four levels of certificate courses for personal trainers:
Level 1: Beginner Personal Trainer
The beginner personal trainer is the most basic certificate a personal trainer can obtain, which allows them to become certified and launch their career in the training business.
This certificate leads up to more advanced certifications, and it teaches instructors the basics of training. It also teaches them how to help their clients healthily reach their fitness goals.
Beginner personal trainer certificates are the most popular certificates for trainers. Virtually every professional trainer in the US will have obtained this certificate at the start of their careers. The beginner certificate is a testament to the trainer's prowess to design a customized workout and meal plan for clients of various backgrounds.
The average cost of a beginner personal trainer certification is the lowest of all, making it affordable to the general population. It can serve as a gateway to a high-paying job at a gym or a wellness institution.
Level 2: Advanced Personal Trainer
The advanced personal trainer certification is a higher-level certificate which improves the trainer's knowledge about advanced fitness topics.
While the beginner course focuses on nutrition and exercise, the advanced certification teaches trainers to identify muscular imbalances. It also shows students how to test the client's health levels in-depth and includes numerous assessment protocols reserved for the most demanding clients.
Advanced personal trainer certificates prepare trainers for demanding clients such as athletes, weight-lifters, body-builders, and other fitness professionals. The main requirement for enrolling in an advanced course is that the trainer has obtained a beginner certificate and gained the necessary experience as a trainer.
Level 3: Master Personal Trainer
The master personal trainer certificate is the most expensive. It can easily cost $2000+, as it's not uncommon for trainers to receive multiple certifications upon completing their master course. The master certificate prepares trainers for all levels of training and related areas such as personal wellness, nutrition, sports, and more.
This certificate maximizes the trainer's earning potential as it makes them desirable by all the largest gyms and fitness studios in the country for training jobs. It also dramatically increases the trainer's individual skills, fitness ability, and knowledge.
Level 4: Specialization (Optional)
The most efficient way to gain a foothold in the fitness industry is to specialize in a specific branch of fitness and train a demographic of people such as the elderly, young, athletes, or people with medical conditions.
There are certificate courses that allow you to specialize in any individual branch that interests you. This makes trainers more desirable on the job market, and it gives them an advantage over trainers with Master's certifications.
Top 5 Specialization Certificates For Personal Trainers
As a personal trainer, you have to gain a market advantage to remain competitive. The thing that makes you stand out among hundreds of other personal trainers is that you specialize in training a specific demographic.
Example: If you obtain a Senior Trainer certificate, you could gain employment at an Elderly care institution. If you obtain a Youth Trainer certificate, you could gain employment at a youth sports facility.
1. Strength & Conditioning Training Certificate
Strength training is one of the most demanding and challenging certificates because it teaches trainers how to increase their client's endurance. Each strength training course teaches trainers how to build safe and effective programs that boost strength and target each part of the body.
The Strength Trainer uses data accumulated during exercise testing to analyze the upper, lower, and middle sections of the body and determine where the client could use improvements.
If the client is falling behind in the lower section of the body, the strength trainer designs a workout regimen that targets the lower body and helps increase their strength in that area.
Strength training targets all sections of the body at once, or particular areas where the trainee is lacking. It's your job to identify your client's weak points and design appropriate workouts that allow them to improve in that area.
2. Youth/Senior Training
While most personal trainers specialize in all age groups, some programs teach trainers how to train people who are more challenging than the general population: the youth and the elderly.
If you want to gain a market advantage and teach challenging students, such as children under ten or seniors over 65, this specialized certificate is for you.
Youth and Senior certificates give trainers a market advantage to gain employment at a Youth Sports Center or a Senior Home.
There are separate certificates for Youth Fitness, Senior Fitness, and even Youth Strength Training.
Each one of those certificates teaches trainers how to cater to the individual needs of the young and old. Children and seniors are more prone to injury than the average adult, and personal trainers learn about the best ways to conduct exercises safely.
3. Functional Strength Training
Functional strength training is a highly popular form of training for athletes. It increases the power and endurance of high-performing people while preventing injury.
As a personal trainer specializing in functional strength training, you'll help with increasing the upper body strength and stability of the client.
Functional strength courses will teach you how to correct areas where clients lack and to enhance the movement range of your clients. Functional strength trainers fluctuate between different forms of equipment, such as outdoors and weight-room equipment.
4. Sports Training
Sports personal trainers work directly with athletes: basketball players, baseball players, football players, runners, swimmers, weight-lifters, and more. They work with demanding clients that are typically in top shape and health condition and require a lot from a trainer.
Sports training gives trainers an advantage as athletes are well aware of the importance of fitness and tend to hire their trainers for the long term.
The main task of a sports personal trainer is to enhance the athlete's performance while minimizing injury. Athletes are at a very high risk of injury, and the trainer has to determine ways to improve their endurance and speed while reducing the risk. Sports trainers know how to improve their clients' pace, muscles, reflexes, and coordination.
5. Medical Specialist Training
Medical specialists, or "post-rehab" specialists, deal with highly sensitive clients who suffer from chronic health conditions and possibly had recent surgery. The post-rehab certificate is more theory-heavy, as trainers have to learn a lot about neurological, cardiovascular, and muscular systems.
This certificate opens up the opportunity for a specialist to work with people who suffer from medical conditions, injuries, diseases, or general illness. This certificate also trains professionals to address clients suffering from multiple diseases at once. It helps them to recognize the effects of medicine and the way it intermixes with the workout regimens of the client.
Top 5 Hidden Costs Of Personal Trainer Certification
1. First Aid Certification
Average Cost: $75-100/certificate
The First Aid certification, also known as CPR/AED certification, is required by most beginner certificate courses.
The course certifies that the future personal trainer is familiar with the basics of life-saving practices such as CPR and can move on to more advanced subjects. The course only takes 2-3 hours on average and can be taken online.
2. Liability Insurance
Liability Insurance is mandatory for all personal trainers as it protects them against lawsuits from clients. If a personal trainer injures a trainee, they can face prosecution in a court of law. Liability Insurance protects the personal trainer against all legal damages caused by the lawsuit. Personal trainers have to pay liability insurance on an annual basis.
To obtain Liability Insurance, the personal trainer has to show they hold a certificate by one of the major certifying institutions I mentioned above.
3. Rental Costs
Average Cost: $1000-2000/month
If the personal trainer opens a small fitness studio where they teach a class or work with private clients, the rental costs on the space alone could amount to thousands of dollars a month. And if the trainer wants to expand and open a large studio, they might have to pay tens of thousands of dollars.
Commercial space in hot trendy areas such as the Lower East Side in Manhattan could cost $10,000+/month for a moderate 2-room studio.
NOTE: The lifeblood of your fitness studio will be the fitness studio management software where you will manage all aspects of your business. If you are a first-time founder, starting your own gym or fitness studio, write to me, and I'll give you a discounted offer for StudioGrowth. 
4. Marketing
Average Cost: $500-1000/month marketing budget.
To get clients, personal trainers have to market to a target audience in their vicinity. Personal trainers have to build a presence online and sell to the right demographic. If the trainer hires a marketing agency that can place their ads near their target demographic, they can expect to spend $500-1000/month targeting fitness enthusiasts in their area.
The marketing budget is one of the most significant initial expenses until the trainer establishes themselves in the industry and starts getting clients by word of mouth.
I have written an in-depth article as a step-by-step guide on how to build a fitness brand. Read the article, and you will get a good indication of what it takes to succeed in the fitness business.
F.A.Q. For Personal Trainer Certification
Q: Which is the best personal trainer certificate?
A: The most recognized certificate is the NASM certificate. It is the most expensive certificate to obtain, but it opens many doors for new personal trainers.
Q: What are the requirements to become a personal trainer?
A: The main requirement is that the trainer is 18 years old and passes a CPR/AED certificate course.
Q: What is the cost of personal trainer certification?
A: The average certificate costs $500. While it's possible to find certification courses for under $200, some Master certificates can cost as much as $2000. There are also additional expenses, such as CPR/AED training and liability insurance.
Q: How long does it take to obtain a personal trainer certification?
A: The average personal trainer certification takes six months to obtain. Certain courses might be shorter, and the trainer is allowed to pick when they want their exam to take place. Masters courses are a lot more challenging to pass, and they might take up to 2 years before completion.
Q: Can personal trainer classes be taken online?
A: Yes, all materials and exam preparations are available in digital format for course-takers. You will be able to download your learning material and pass the exam online.
Q: Can personal trainer certification exams be taken online?
A: Yes, there are no real-life attendance requirements. Certain organizations even allow students to pass their official personal trainer exams on a mobile device.
Q: Do teachers assist with the material?
A: Most personal trainer courses are "self-taught," meaning there is no teacher, and the trainer has to prepare on their own. However, certain premium courses include correspondence with a teacher that can guide you through the learning process. Those tend to be more expensive.
Q: Do all personal trainer courses require CPR/AED certificates?
A: No, some beginner courses won't require a First Aid certificate, but most do.
Q: What happens if the student fails the personal trainer exam?
A: Fortunately, most companies allow students to retake the test at a small fee instead of making students sign-up for the course all over at full price. Personal trainer courses have a 65-70% pass rate.
Top Benefits Of Obtaining A Personal Trainer Certification
Learn Fitness Metrics
Personal trainers make decisions based on data. They measure data by assessing the client's physical ability and use it to derive conclusions about what the client needs to change in their lifestyle.
Each personal trainer trains to measure data accurately and design a workout regimen based on the data at hand. They know how to evaluate clients, carry out tests, and analyze movements to determine what the client needs, similar to a medical doctor.
Knowledge Of Movement
The personal trainer knows how to train their clients to increase speed, flexibility, and athleticism. This knowledge helps clients build endurance and become stronger while leading a healthier lifestyle.
Certification courses cover the most ground-breaking exercises that your clients can implement. In these programs, trainers also learn how to approach different age groups and weight levels to assist people across the board.
High Earning Potential
The fitness industry is one of the fastest-growing industries in the world. Fitness generates over $80B in revenue a year, and there are currently over 60,000,000 gym members in the US today. ThisThese statistics mean personal trainers get exposed to a vast potential client base and get a head-start in a substantial thriving industry.
The employment rate for personal trainers should rise by 10% between 2016 and 2026, making it one of the fastest-growing branches of the fitness industry. The average salary for a personal trainer is $59,000, while top fitness trainers can command up to $100/hour for training.
Job Flexibility
Personal trainers typically do not work a 9-5 at a gym. Any personal trainer can pick from day jobs at gyms, wellness centers, spas, fitness studios, universities, and more. Most personal trainers choose to work on a private-client basis, and they earn a living by attending to private clients' needs.
As a personal trainer, you'll have access to thousands of job opportunities in numerous wellness industries. You'll also be able to attend to your own private clients for an extra income.
Many personal trainers become Instagram celebrities or go on to start their own gyms and hire other personal trainers for the gym. Once you're your own boss, the sky's the limit!
Easy To Get Started
Long gone are the days when personal trainers had to attend University to obtain a degree in nutrition or exercise science to work as personal trainers. To get a certification as a personal trainer, you only have to attend classes for a month and invest a few hundred dollars in a course.
It is easier to get started than ever, and the courses are widely available, giving you numerous choices to specialize in the subject of choosing. Personal trainers can start with a beginner course and make their way up once they gain the experience necessary to move on to more advanced certifications.
How Personal Trainers Earn A Living
1) Group Personal Training
Personal trainers who train groups tend to train groups of dozens of students at a time at a fitness studio or online. They typically charge by the class, or they charge a monthly fee for unlimited access to classes.
Group training tends to be more affordable for students compared to private training as the trainer can focus on teaching the group at once instead of individually customizing the class for the client.
Note: StudioGrowth enables you to easily create class-packs and membership options and sell your group fitness classes online. You can also take payments online. We have a free 14-day trial, so give us a try!
2) Private Training
$25-50 per 30-minute session per student.
$60-100 per 90-minute session per student.
Private training happens in a one-on-one fashion at the gym, the client's home, or online. These classes are more exclusive and pricier for clients as the trainer has to give 100% of their attention to the client's individual needs.
Conclusion
If the thought of waking up and transforming client's lives by instilling healthy living habits in them is exciting for you, a career in fitness might be the optimal choice for you.
Certifications that enable you to work in all gyms in the US are affordable. Studying for a few months, you can obtain the necessary personal trainer certifications.
Considering the average income of personal trainers well exceeds the average national income, personal training is a highly attractive career field. If you can handle the rigor of the certification courses, becoming a personal trainer is an excellent idea.
I write abouT establishing and Growing your boutique Fitness/Wellness Business. I promise no spam, i hate spam.
Enter Your Email To Receive Growth Tips For Your Boutique Studio. I Also Send Out Occasional Discounts And Freebies
---
About the author
Naz Ahm is the founder of StudioGrowth and has spent a decade growing start-ups and venture-backed companies. He writes about sales, marketing, and growth, especially in the fitness and wellness industry.
Naz has an MBA from IESE Business School and started his journey in the wellness industry when he set-up an on-demand wellness business. Naz currently resides in London, U.K.