Yoga studio owners and teachers often create the perfect, peaceful atmosphere with aromatic candles, pleasant music, and soft lights within the walls of a yoga studio. But when you can teach yoga classes outside and practice amidst nature, why settle for anything else?
To teach yoga classes outside preparation is key. Ensure the weather is good and find a clear, flat surface without rocks or bumps. Make sure everyone has mats with extra padding. Bring sunscreen, insect repellant, and towels. Avoid perfumes, arrive early, and bring plenty of water.
Outdoor yoga classes are usually a hit or miss with the students. But if you prepare properly, your students will likely enjoy the experience even more than normal indoor lessons. And this guide will teach you exactly how to do that.
Good Weather
The perfect time to practice yoga outdoors is when the weather is calm and inviting. You want students to feel at ease during their session, not quietly worrying about the storm clouds on the horizon.
The ideal weather for practicing yoga outdoors is sunny (mid-60s Fahrenheit) with little wind. Of course, depending on where you live and the time of year, it might be impossible to get these ideal conditions.
Make sure you schedule your outdoor yoga classes in advance during the months when the weather is pleasant.
Right Location
Although some might argue for this, you can't just do yoga outdoors anywhere. If you want your students to be comfortable, you need to choose a location that is flat and free of any rocks or bumps that might protrude into the mats. A grassy field is ideal, but any flat surface will do.
If you live near a beach, you might be considering doing yoga there. It is feasible to do yoga on a beach, but you'll need to make sure the sand is firm. If you try to teach yoga on loose sand, your students will have trouble retaining their balance.
You should also consider the number of students coming and whether you'll have enough space for them all. If you've got an awesome spot in a clearing in the wood, but there will be more students coming than you can feasibly fit into the clearing, you should consider moving to a more spacious area.
Right Time Of Day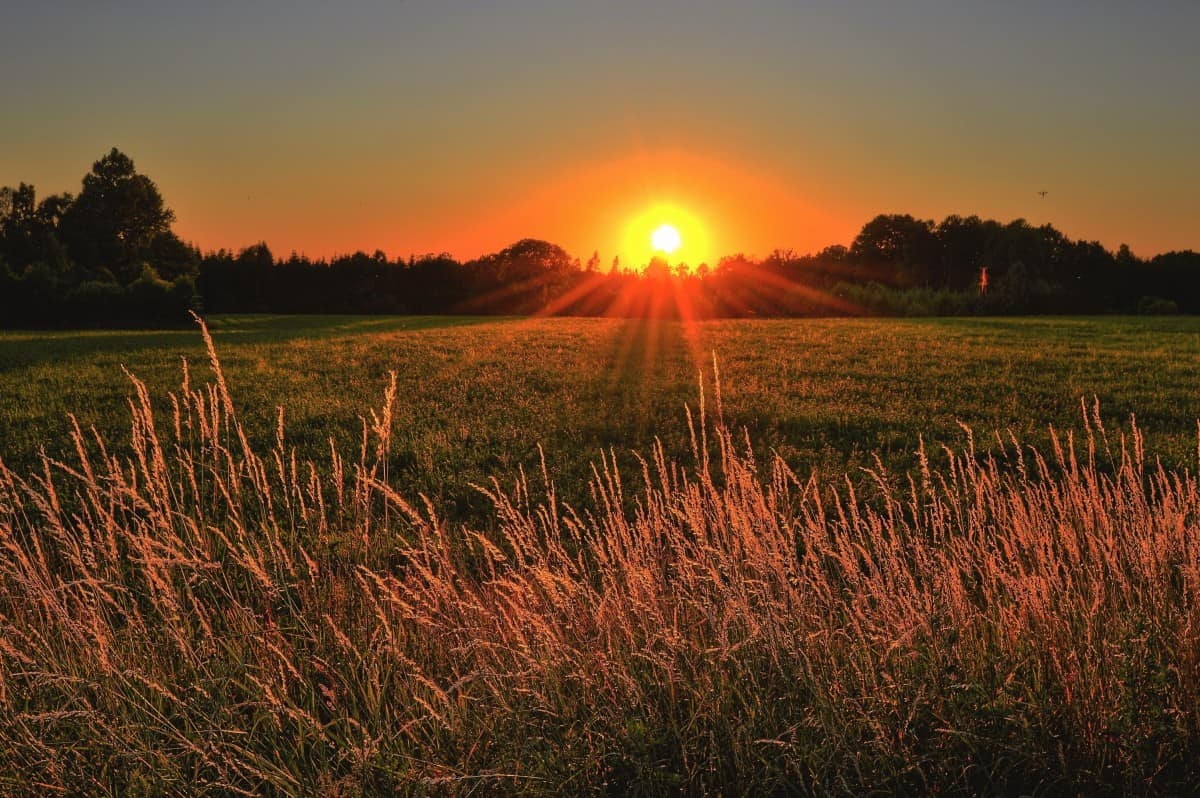 The time of day, when you practice yoga outdoors, is almost as important as the weather.
If you're doing yoga in spring, summer, or early fall, avoid holding afternoon classes outdoors. It greatly increases the risk of overheating, dehydration, and sunburn (which most of the attendees will complain about). Daytime yoga is fine in winter (as long as you live in an area where winters are mildly cold).
Practicing yoga before 10 a.m and after 4 p.m is the best time, as you can enjoy nature without being burnt by sun rays.
Bring Right Supplies
Bringing the right supplies is crucial, as nature has many annoyances that can ruin an otherwise perfect session.
For starters, bringing an ample amount of water is essential. Yoga can be exhausting at times, and you must provide your students with proper hydration when they're practicing outdoors.
Sunscreen is also important if you're holding class during the middle of the day. As I said before, you should avoid this, but if the sun is strong, you need to protect your students. Additionally, when conducting outdoor yoga classes on sunny days, encourage your students to choose sunglasses with 100% UV protection to ensure maximum safety for their eyes.
Insect repellent can also be useful if you're holding class during a time of year when the bugs are out. Try to buy DEET-free repellent if possible, as some of your students might take issue with a repellent that contains DEET.
Bring Padded Mats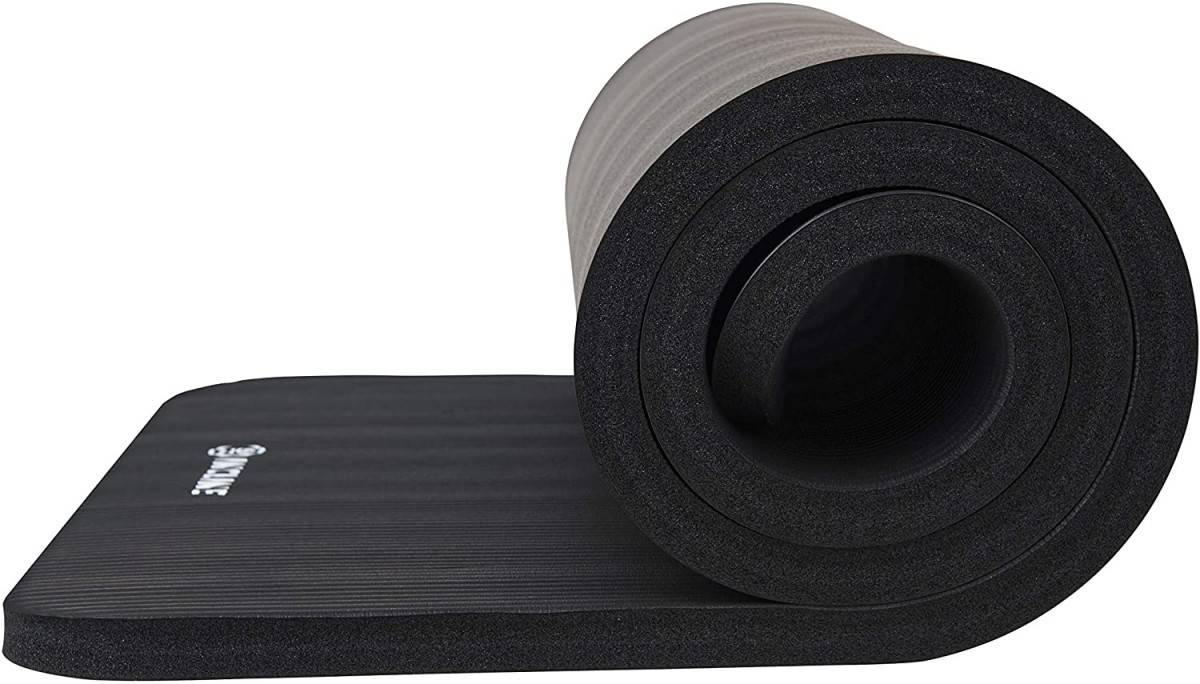 It might be tempting to perform yoga outdoors without mats. It can bring a new dimension to your students' practice.
However, many natural hazards are lurking outdoors, such as prickles, thorns, stones, splinters, etc. that can be a set back to an otherwise healthy experience. That's why using a mat is a smart idea.
And you must use a thick mat. While students can get away with thin mats during indoor sessions, the potential for uneven ground outside means that they could find some poses quite painful if the mat doesn't provide ample padding.
For outdoor classes, ditch the yoga mat and provide your students with exercise mats used in gyms. Exercise mats tend to be much thicker than yoga mats.
However, unless you're planning on teaching yoga outdoors often, I recommend simply trying to find a soft, flat surface (such as a soccer field) instead of investing in extra-thick mats.
Bring Towels
Dirt and debris can easily stick to your feet or the yoga mat, and a towel is needed to wipe it off. Towels can also be placed under a yoga mat to prevent it from getting soggy. And if you're holding the class on a particularly hot day, students can also use the towels to wipe off their sweat.
You could bring towels for your students if you want. It's easier to ask students to bring them, though, as they'll be using them to wipe the dirt and sweat off of their mats and bodies. You should still bring some extras in case someone forgets to bring one.
Avoid perfumes
The idea of wearing a sweet-smelling perfume to a yoga session outdoors might sound good at first, but these honey and floral-scented creams and perfumes attract wild insects. Every bug in the area, from tiny flies to giant wasps, will buzz around you, disturbing your yoga session. Ask your students to avoid perfumes, oils, deodorants, and hair products before coming to the outdoor class.
Arrive early
There are two reasons you need to arrive early.
First of all, you're the instructor. You're supposed to have a dialogue with everyone and guide them about the setup. There might be concerns and questions that need answering, and you have to oversee everything.
And second, popular parks and beaches are often very crowded. You might not find a parking space, and you may have to fill out a form. Anything could happen, and you don't want to be too late and lose out on your chosen location.
Be Patient
Teaching yoga outside requires patience.
Sometimes, heavy winds start blowing out of nowhere. Maybe a little drizzle might happen. There's no point in being frustrated or irked. All you could do is take a breath, focus on the present, and be grateful for this amazing gift of nature.
Meditate Longer
Surrounded by gorgeous nature, your students will enjoy meditating longer than they normally would in an indoor class.
The majority of the class should still focus on performing yoga poses, but adding some extra meditation time to the session will allow your students to enjoy the natural music of chirping birds, crashing sea waves and ruffling leaves. Cherishing these little things is a big part of performing yoga in nature.
Conclusion
Teaching yoga outdoors is a great way to make your classes more interesting, and your students will appreciate you switching things up. Just make sure you prepare by following all of the advice and guidelines mentioned above.

I write abouT establishing and Growing your boutique Fitness/Wellness Business. I promise no spam, i hate spam.
Enter Your Email To Receive Growth Tips For Your Boutique Studio. I Also Send Out Occasional Discounts And Freebies
---
About the author
Naz Ahm is the founder of StudioGrowth and has spent a decade growing start-ups and venture-backed companies. He writes about sales, marketing, and growth, especially in the yoga, fitness and wellness industry.
Naz has an MBA from IESE Business School and started his journey in the wellness industry when he set-up an on-demand wellness business. Naz currently resides in London, U.K.