As a yoga instructor, you either have your insurance or the insurance of the yoga studio where you teach covers you. However, it is crucial to understand if yoga instructors need insurance.
Yoga instructors need insurance before they can teach. Most yoga studios purchase general liability insurance and insurance for yoga teachers. However, certain employers won't provide insurance to instructors. Liability insurance covers legal, property damage, and medical payments.
Insurance is an essential component in a variety of industries. Without it, you could be held personally liable for a variety of problems and mishaps. But is insurance needed in the yoga industry?
In this guide, I will discuss everything you need to know about yoga insurance, including why you need it, what it covers, and what the best options are.
This post is part of a series of guides and articles providing in-depth information about how to start a yoga studio. Head to the main article to find a list of articles and guides covering the topic.
Why Do Yoga Instructors Need Insurance?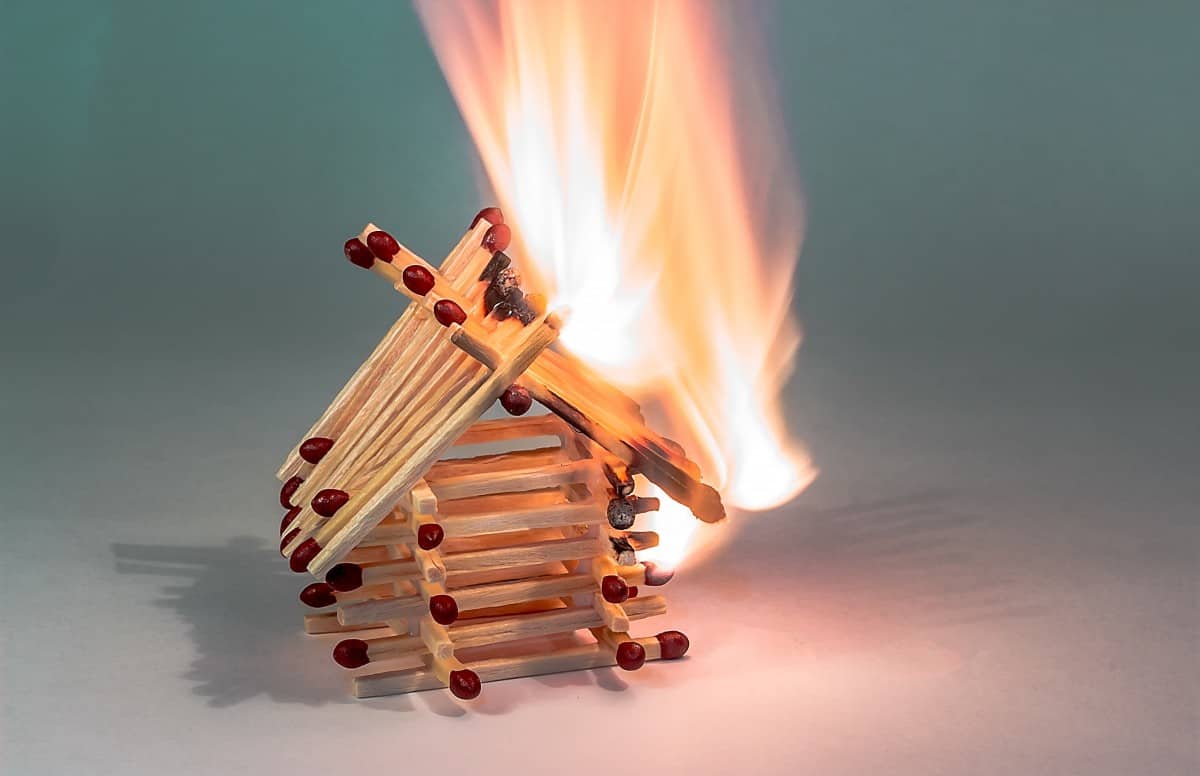 Yoga insurance is needed to protect the yoga instructor or yoga studio from claims related to injury during a yoga session.
Yoga teachers need liability insurance to stay safe in the event of an injury to a student during the class. If the student decides to press charges, they might be entitled to compensation if the teacher/studio loses the lawsuit. Moreover, even if the teacher is found not guilty, they will still have to pay hefty legal fees to defend themselves in the court of law.
Injuries are the main reason yoga studio owners purchase insurance for their teachers or mandate that the yoga teachers buy their own coverage.
Yoga teachers go the extra mile to implement safety precautions and learn about pre-existing conditions, but accidents still happen. The number of total yoga practitioners doubles every ten years, due to the massive demand among consumers, which means the number of injuries increases as well.
The research shows that there is an ever-increasing number of injuries, especially as many seniors start practicing yoga. The injury rate is the highest for seniors above the age of 65, reaching an average rate of 57.9 injuries per 100,000 students.
Given the high likelihood of injury during a yoga class, having yoga liability insurance is not only essential but mandatory before you start teaching yoga at a yoga studio.
How Much Does Yoga Instructors Insurance Cost?
Yoga teacher insurance costs $150-400/year on average. Premiums are relatively affordable, and it's possible to purchase cheap plans that give you coverage to the extent of $2-4 million in the event of a lawsuit.
Such coverage means that even the most basic plans will protect you. You will need to renew the coverage annually, which anyways happens on an auto-renewal basis for most providers.
Yoga insurance tends to cover professional liability and personal liability at the same time. Combined plans exist to protect teachers when they're teaching at the studio and also outside the studio during private classes. Yoga teachers get complete protection under yoga-specific insurance plans.
Top 7 Yoga Insurance Plans For Yoga Teachers
Yoga teachers have the option to purchase general liability insurance from their current insurer. If you have medical and car insurance from a particular company, you only have to expand your coverage by buying liability insurance. However, most companies don't offer yoga-teacher specific insurance.
There are insurance companies that specialize in providing insurance for yoga teachers, and they cover all yoga styles, yoga-specific injuries, and cater only to yoga teachers. They offer similar coverage and premium prices, and you can purchase their plans online. The following are the most popular yoga teacher insurance companies:
The Yoga Alliance, a large accreditation institution, offers yoga insurance for teachers with $2M coverage for each injury and $4M in total coverage per year. Their rental damage to rented yoga studios is $100,000. Yoga Alliance insurance costs $125 a year for teachers and $375 for studios.
IdeaFit provides coverage of up to $2M per injury event and $4M in total coverage per year. Their rental damage to rented yoga studios is $100,000. IdeaFit yoga teacher insurance costs $294 a year.
Yoga Journal provides coverage of up to $2M per injury event and $4M in total coverage per year. Their rental damage to rented yoga studios is $100,000. YogaJournal teacher insurance costs $224 a year.
Namasta provides coverage of up to $1M in total per year. Their rental damage on rented yoga studios is $300,000 but only covers fire damage. Namasta yoga teacher insurance costs $300 a year.
Alternative Balance provides coverage of up to $2M per injury event and $3M in total coverage per year. Their rental damage to rented yoga studios is $300,000. Alternative Balance yoga teacher insurance costs $249 a year.
NaCams provides coverage of up to $2M per injury event and $3M in total coverage per year. Their rental damage to rented yoga studios is $100,000. NaCams yoga teacher insurance costs $179 a year.
BeYogi provides coverage of up to $2M per injury event and $3M in total coverage per year. Their rental damage to rented yoga studios is $100,000. BeYogi yoga teacher insurance costs $159 a year.
| | | | | |
| --- | --- | --- | --- | --- |
| Insurance Plan | Coverage For Each Incident | Total Coverage/year | Rental Damage Coverage | Cost/year For Teachers |
| Yoga Alliance | $2M | $4M | $100,000 | $125 |
| IdeaFit | $2M | $2M | $100,000 | $294 |
| Yoga Journal | $2M | $4M | $100,000 | $224 |
| Namasta | – | $1M | $300,000 (only fire damage) | $300 |
| Alternative Balance | $2M | $3M | $100,000 | $249 |
| BeYogi | $2M | $3M | $100,000 | $159 |
| NaCams | $2M | $3M | $100,000 | $179 |
Benefits Of Yoga Insurance
✔ Low Premiums
Yoga liability insurance costs very little, and you're fully insured. The average cost for yoga liability insurance is $150-400 per annum. For a small payment, you can be secure within the studio and outside the workplace when you're teaching private yoga classes.
✔ Peace Of Mind
If you go uninsured, you will always know in the back of your mind one of your students might get injured. If you're teaching for a long time, injuries are inevitable. The only difference is that injured students might decide to press charges against you or the studio. Most yoga insurance plans will cover medical payments even if the students don't press charges.
✔ Secures Business
If you're a yoga studio owner, you want to purchase liability insurance for all your teachers. Doing so will ensure their welfare and livelihood is safe because you won't go bankrupt if you lose a lawsuit.
If you go uninsured, you'll likely have to shut down at the first lawsuit you lose. Purchase liability insurance for all your teachers or make sure they have it when they're working for your yoga studio.
One of the requirements, when I hire therapists for my wellness studio, is that they have liability insurance purchased.
What Does Liability Insurance Cover?
Liability insurance for yoga teachers doesn't only cover legal expenses and settlements. It also covers the private property within the yoga studio.
For instance, if your property is damaged or broken into, you can file a claim for damages. The plans also include medical payments for students. All yoga insurance plans cover the following elements:
Physical Injury Coverage
Yoga is a physical activity with a lot of movement and flexibility. Your students will move around a lot, and this makes them prone to slip and fall injuries. Some students might even damage property within the studio and injure themselves.
The students are all covered under the bodily injury policy, and the insurance company will bear all costs in regards to legal settlements in case one of them decides to press charges.
Insurance companies allocate the highest percentage of coverage towards bodily injuries on professional liability insurance plans. The average coverage for bodily injury tends to be within the $1-3M range. It includes coverage for all injuries while you're teaching the yoga class within the studio premise or outside.
Property Damage
The location of yoga studios is typically in commercial buildings, and the insurance covers all damages to the property, including personal property. This coverage also extends to rental properties in case you're renting a studio space that doesn't belong to you.
Example: If your storage lockers collapse and one of your students lose thousands of dollars worth of phones, credit cards, and jewelry, the insurance company will compensate them for the full amount. If one of your students has their items stolen in the studio, they will also receive compensation for that.
The coverage includes your items and all damages to the equipment. If the yoga mirror sustains damage in a burglary, the insurance company will replace it. Most yoga insurers understand the importance of insuring clients for all equipment and rental property. This way, all your belongings and the belongings of your students are secured in the yoga studio.
Financial Compensation
The insurance company will financially compensate students for all lost wages. There are certain compensation perks that professional liability insurance offers, which you won't find in general liability.
Example: Your student tried out a complicated vinyasa posture. You warned not to do it, but they were stubborn, and they damaged their muscles. This damage rendered them incapable of working for the 2-3 months they had to go into surgery and rehabilitation, so they're now losing income by not working.
In this case, the insurance company will pay their salary until they're work-capable again. The maximum amount they're entitled to will be in your maximum liability event. Yoga teachers usually have $2-4M available on an annual basis to cover financial expenses and medical payments.
Hospital Bills
If the student has to stay in the hospital to undergo surgeries and rehabilitation procedures, the insurance company will bear all costs incurred.
This medical insurance extends to all students at the yoga studio. The insurance company will compensate all their medical bills, hospital stays, and post-rehabilitation procedures until they're ready to go back to their old life.
General Vs. Professional Liability Insurance
There are two types of liability insurance: General and professional. General liability insurance provides comprehensive protection against lawsuits and is known as "slip and fall" insurance. This type is the most common insurance type that businesses purchase for their employees to cover any lawsuits in the event of an accident.
General insurance protects the students but does not protect the teacher. General liability insurance is only useful for business owners, such as studio owners who hire instructors. If you're a yoga teacher, you need professional liability insurance, known as "yoga liability insurance." This type of insurance protects you personally against all potential lawsuits.
Example: A student does something wrong in class, even though you give them clear instructions. This behavior could be for any reason, such as mishearing your instructions. If they injure themselves, professional liability insurance will protect you.
Professional liability insurance protects the assumed perpetrator, who, in this case, is the yoga teacher. Injuries are not only common with beginner students, but even experienced yoga students are prone to injuries during sessions. It won't matter if it's your fault or not when they sue you. You'll need professional yoga liability insurance to stay protected.
Insurance Coverage For Yoga Instructors Varies By The Studio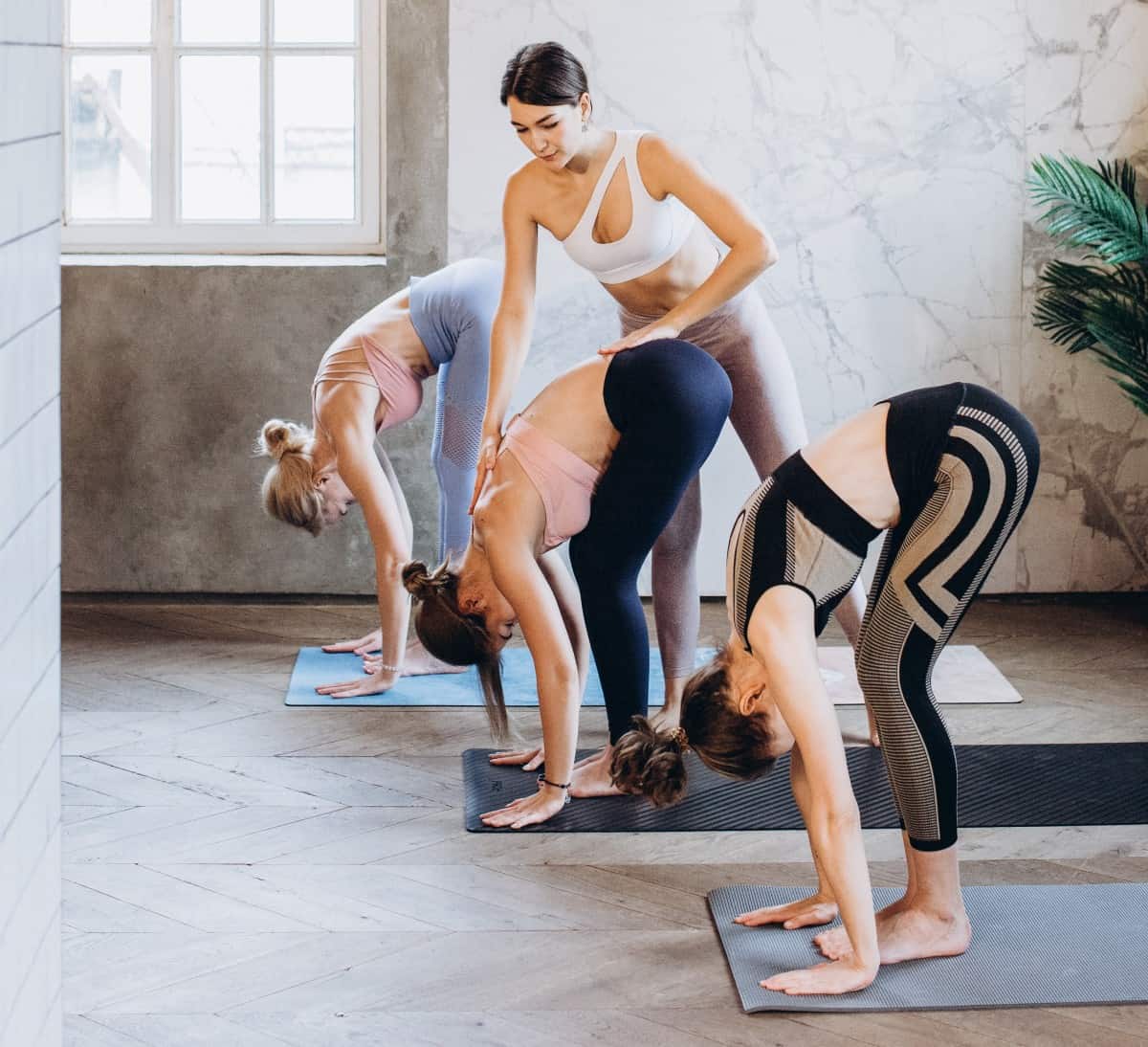 Yoga studios sometimes provide professional liability insurance for their instructors, and you'll have to consult with the studio owner to determine if you're insured. Some yoga studios only offer general liability insurance and protect the students. Still, if the students sue you personally, you'll have to have an extra layer of protection in the event of a lawsuit.
Purchasing professional liability insurance, even if your employer provides basic liability insurance, is the right approach. Doing so is the only way you'll know you're 100% safe in the workplace, no matter who sues you. Remember that even if you're at fault for causing an injury, the liability insurance will protect you for all legal and settlement fees with the student.
Professional liability insurance extends outside the premises of the studio. If you teach private classes or you teach as a guest at another studio, you will still be insured. It's the ultimate insurance for yoga teachers.
Combined General & Professional Liability Plans
Certain insurance companies can combine both general and professional liability insurance for yoga teachers. These plans are for yoga teachers who own their studio because they combine aspects from general liability insurance and professional malpractice insurance.
Example: Student X injures themselves by falling over a mat. General liability insurance covers their medical expenses. If the student presses charges against the studio, the professional malpractice coverage covers the teacher/studio owner in a lawsuit against the student. Combined plans are also excellent for yoga teacher-entrepreneurs who have their own studio practice.
Yoga Instructors Insurance Coverage Amount You Need
Injured students can sue yoga studios for million-dollar amounts. An average injury settlement could cost you $1-2M – so, where do you get that money? The insurance company will pay for it. The good news is that even the most basic plans can give you millions of dollars worth of insurance.
When you're deciding on a professional yoga insurance plan, you want to know you'll have millions of dollars in coverage. To start with, avoid plans that give you smaller coverage than $2M in yearly liability insurance. The ideal coverage is between $3-4M a year, and this insures you against two lawsuits per year on average.
The insurance company will cap the maximum amount you're entitled to per occurrence, and this is usually $1.5-2M per occurrence. There are also total caps on the amount you're entitled to per year, and this is typically $2-4M. Plans also include coverage for damaged and stolen equipment at the yoga studio.
If you're a business owner who hires yoga instructors, you'll need to purchase professional insurance for each one of your instructors. If the average insurance premium costs $200/year for instructors, you can pay as little as $600 a year and get nearly $10M in total coverage for the year. This coverage protects you against virtually all lawsuits at your yoga studio and secures your teacher's livelihoods.
Yoga Instructors Insurance Q&A: Most Common Questions
Q: What Does A Yoga Insurance Plan Cover?
A: Professional insurance covers legal expenses, settlement fees, and all damages caused to the student. This means their medical bills (including rehabilitation!) will be paid for, and the student will be entitled to the financial loss this injury caused them. If they're incapable of working for six months, the insurance company will pay their salary during that time.
Q: Can I Get Insurance As A Student?
A: Yes. If you're a student practicing to become a yoga teacher on a YTT (yoga teacher training) program, you can sign up for yoga teacher insurance.
Although the possibility of a student injuring themselves during one of your trial auditions is low, one such event could send your career in a downward spiral. You should purchase yoga teacher insurance before you start auditioning or giving lessons.
Q: Can I Get Yoga Insurance Without Operating Yoga Studio?
A: Yes, you don't need a yoga studio to purchase liability insurance. Most yoga teachers don't own a studio, and they're still insured under these plans. The insurance is about you and you only!
This means you're insured no matter where you teach yoga, whether it's your 9-5 job at the yoga studio, the park, private lessons at home, etc. Insurance companies are aware that yoga teachers teach in different environments, and this is why the plans are designed to provide coverage no matter where you teach.
Q: Can I Change Jobs Without Purchasing A New Insurance Plan?
A: Yes. If you're working as a full-time yoga teacher at a studio, you can change your job without purchasing a separate plan. All yoga insurance companies provide a perk called "portability" which allows teachers to change their main job and remain covered.
The only exception is if the teacher moves to a state where their particular insurance company does not provide service. Make sure to check your insurance company services in the new state in case you decide to move.
Q: What Other Perks Are There To Yoga Insurance?
A: Certain companies will include free benefits such as identity protection under their yoga teacher plans. They will also cover all damaged or stolen business equipment at your studio. If a burglar breaks into the studio and steals your yoga mats, you can file a claim for the stolen property. Yoga insurance covers a lot more than injury-related damages.
This post is part of a series of posts providing in-depth information on everything you need to know to start a yoga studio. The other posts in this series include:

I write abouT establishing and Growing your boutique Fitness/Wellness Business. I promise no spam, i hate spam.
Enter Your Email To Receive Growth Tips For Your Boutique Studio. I Also Send Out Occasional Discounts And Freebies
---
About the author
Naz Ahm is the founder of StudioGrowth and has spent a decade growing start-ups and venture-backed companies. He writes about sales, marketing, and growth, especially in the yoga, fitness and wellness industry.
Naz has an MBA from IESE Business School and started his journey in the wellness industry when he set-up an on-demand wellness business. Naz currently resides in London, U.K.