As a boutique yoga and fitness studio owner, Instagram marketing for yoga studios will be a critical skill for you to acquire.
I have successfully grown multiple wellness Instagram accounts to thousands and tens of thousands of engaged followers. From personal experience, I can tell you that Instagram does drive committed users to your service.
Before we dive into the tips and strategies for Instagram marketing, let's take a look at some Instagram stats:
1B+ users are active on Instagram every month
67% of 18 to 29 year-olds and 47% of 30 to 49 year-olds use Instagram [your target market are primary users of Instagram]
200M Instagram users visit at least one business profile a day
62% of people say they have become more interested in a brand after they saw it in their stories
The stats above clearly highlight that you cannot ignore Instagram as a marketing channel for your yoga or fitness studio. Apart from word of mouth marketing, Instagram will be one of the primary sources of getting new members for your studio.
Pre-Requisites: Instagram Marketing For Yoga Studios
Before we get into the tips for Instagram marketing, I wanted to highlight some pre-requisites:
Set-up Your Instagram Business Profile
You might already have your own Instagram account, or you might avoid social media entirely. However, for the success of your yoga studio, you will need to create an Instagram Business profile.
To begin, you will need to create a Facebook page for your yoga studio. Then create your Instagram business profile. I will not cover these initial stages step-by-step. However, the video below will give you all the information you need to get set-up and started. Now onto the tips to hypercharge your growth with Instagram marketing!
Tip #1: Set Actionable Goals For Instagram Marketing Success
You must internalize the reason you are starting an Instagram account for your yoga studio. If you are looking to become an Instagram influencer with millions of followers, I cannot help you as I do not know how to become one.
Your crucial goal for using Instagram should be to attract new members to join your tribe and attend classes in your yoga studio. Treat Instagram as a way to build, nurture, and grow your community.
As a local yoga studio, you do not need more than 1000 to 2000, engaged local followers to see significant revenues coming directly from Instagram.
So as a first step, identify your goal. Actions taken should define goals. Perhaps your goal can be to spend 30 minutes to 1 hour every day working on Instagram marketing till you reach your first 1000 followers. Growing to 1000 to 2000 engaged followers in 2-3 months is entirely possible.
Apart from just the follower growth, one of your goals should be to grow engagement. Engagement implies that you are engaging with the community by liking, commenting, and sharing their content, and your community is doing the same for your content. So another goal could be that you respond to and offer value to every single comment you get on your posts.
Here are the key points to remember:
You are using Instagram to attract new members and engage your current yoga studio members
Your goal is to build a tight-knit engaged community and not to focus on becoming an Instagram influencer with millions of followers
Set goals that are measured by the actions you take. Goals framed in such a way will help you stay on track and not get demotivated. For example, getting 1000 followers in 1 month is the wrong goal. You can miss this goal for several reasons and get demotivated. Whereas spending 1 hour each evening on Instagram marketing is a good goal. The actions you take make such a goal achievable.
Be consistent and put in the work every day until you have a critical mass of a few thousand engaged followers.
Tip #2: Create Content Specific To Your Yoga studio
As a yoga studio owner, this tip should be easy to follow. You can create fantastic content just by photographing your studio and classes. To find inspiration for the type of content you should produce, look at what other famous yoga studios are creating.
Here are some examples which I like and which I believe even an overworked yoga studio owner with limited time can recreate. Consider the Instagram feed of Fly London. Most of the content consists of pictures from their studio. The captions are often contests or discounts, clearly demonstrating that Fly London is using Instagram to attract new members.
Another example you can look at is Chroma yoga. Here the feed consists of curated images along with original content from the studio. Chroma yoga shows that you can engage your audience even if you are not creating original content but curating exciting content.
The best advice I can give you is to be authentic. Posting pictures of your studio and classes and sharing Instagram posts of your trainers/teachers will help you stand out. Also, you can occasionally curate and share images that your members will find engaging.
Once you identify the approach you want to take with your Instagram feed, you can start creating content for the next 3-6 months. Let's assume you will post two times a day for the next three months. In this scenario, you will need 180 images with captions and hashtags.
You must create content upfront and schedule it to be posted later (I will cover this later on in the article). If you run out of ideas for photos of your yoga studio, your trainers, and your students, you can consider curating content or finding images on royalty-free sites such as Unsplash or Pixabay.
If you are not good at design, you can easily hire a designer on Fiverr or Upwork to edit your images and design a theme for your Instagram feed. This person will mainly take your images, edit them, add text if needed, and create a unified theme for your Instagram page. Below is an example of my favorite themed Instagram account
Tip # 3: Identify Winning Hashtags For Your Yoga Studio
Using hashtags on your Instagram posts increases your reach. Imagine someone searching for a specific hashtag; in this case, your post will show up in their search results. Treat hashtags as search queries that will put your content in front of your ideal customer.
It is important to include hashtags with every post. Put yourself in the shoes of your ideal yoga studio member. What will they search on Instagram, related to yoga? Perhaps a simple search such as yoga London (#yogalondon). This approach will help you identify a few hashtags, which will be relevant to your yoga studio.
Instagram allows 30 hashtags per post. The most basic mistake I see new Instagram users making is to use 30 different hashtags that are very popular but are not related to the image or content. This approach can very quickly get your account shadowbanned.
So how do you choose the right Instagram hashtags? If you are a local yoga studio, then identify hashtags related to your location. Do not go for broad and trendy hashtags such as #london with hundreds of thousands of posts. Identify 5-6 niche hashtags related to your location, content you are posting, and yoga in general.
For each post, use no more than 8 or 9 hashtags. Your goal is not to spam Instagram but to tag your post with relevant hashtags so that your ideal customers can find you when they search on Instagram. Choose 5-6 niche, specific hashtags, and you can choose up to 3 broad hashtags, for example, #yogastudio or #yogalondon, per post.
To identify relevant hashtags, go to Instagram and start typing your search term in the search box. You will see related hashtags showing up. This approach will be a good starting point for you to identify the right hashtags for your posts. Another way for you to identify hashtags is to look at Instagram posts and hashtags of other yoga or Fitness studios in your location and get inspired.
Once you have identified relevant hashtags, go back and add 8-9 hashtags per post in your scheduling tool (we will cover scheduling tools later on in the article). You can cycle through the hashtags every 4 or 5 posts.
Tip #4: Create A Content Calendar & Schedule Posts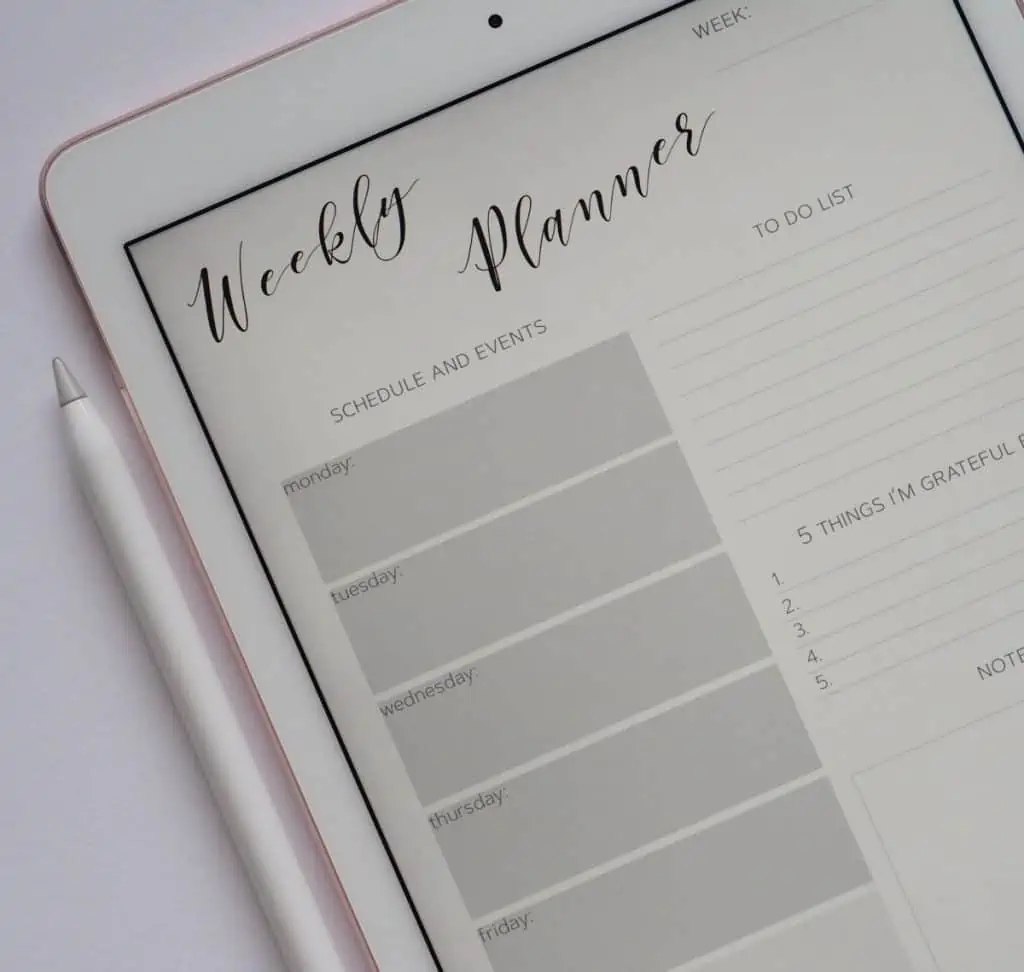 Creating a content calendar and scheduling your posts using freely available tools is the best thing you can do to ensure you are successful with Instagram marketing. If you plan to manually post 2-3 posts every day for months while you build up your following, then you are setting yourself up to fail.
To get your Instagram account off the ground, and gain the initial critical mass of engaged followers, create your content in bulk for 2-3 months in advance. Follow the strategies outlined above to create a group of material which can be scheduled and posted on a later date.
You can use social media scheduling tools that have a free tier such as Later or use paid tools such a Buffer or Jarvee. My favorite scheduling tool is Jarvee because I manage several Instagram accounts for my businesses. If you are a solo yoga studio founder, get a free scheduling tool.
Once you have identified the right social media scheduling tool for you, create a posting scheduling and line up your content to be posted every day. For example, your schedule could be that you post three images every day — one content piece about your yoga studio, one curated content piece, and one inspirational quote.
Schedule your posts a few months out, complete with captions and hashtags. Creating and scheduling this content could take you a couple of weeks to do, but will free up your time later to focus on another crucial element of Instagram marketing – engagement.
Tip #5: Use Instagram Stories To Showcase Your Yoga Studio
If you are an avid user of Instagram, you must have seen that Instagram stories have become very popular. Five hundred million users use Instagram Stories every day, and 33% of the top Instagram stories are from businesses and brands. These stats indicate that Instagram Stories are an excellent opportunity for you as a yoga studio owner to engage with your community.
Use Instagram stories to show your authentic self. Do not schedule your Instagram stories. As much as possible, post stories that give your members a view of daily life in your yoga studio. Instagram stories are designed to provide your followers with a glimpse of your day, and they expire after 24 hours.
You can use Instagram stories to show your yoga classes, or you can ask your followers simple, fun questions. You can give them a behind the scenes look at what it takes to prepare for a class. Additionally, you can share daily news and events that are happening in your yoga studio.
Due to the authentic and almost spontaneous nature of Instagram stories, do not schedule stories to be posted later. Posting candid moments might take some getting used to, but you can rest assured that this will help create a community of followers that will be highly engaged.
Finally, you can make some Instagram stories into highlights that will always remain at the top of your feed. I usually create highlights from stories that explain what my business does. I treat the highlight section as a fun FAQ section.
Tip #6: Identify Similar Instagram Accounts Whose Followers Could Become Your Customers
A key piece to your Instagram marketing strategy is to identify accounts whose followers could become your customers. The reason for this is that you will soon begin to engage with the followers of your target Instagram accounts. Such engagement will help you gain new relevant followers who will hopefully become customers someday.
First, to identify your target Instagram accounts, look for accounts that are similar to you in terms of value proposition. For example, if you are a new boutique yoga studio in London, your target accounts could be big fitness and yoga accounts in your city, such as Psycle or AdamHusler.
You are identifying accounts whose followers would be interested in your content or your value proposition. Once you have identified a few such accounts, you can now actively begin engaging with their followers.
Tip #7: Have A Well Defined Instagram Engagement Strategy To boost Your Yoga Studio Following
By now, you have created and scheduled Instagram posts for the next few months. You have added the relevant hashtags and chosen a scheduling tool. You have also identified target accounts for engagement. Now your crucial task is to begin engagement.
Instagram is a social network, and engaging with other users is what will grow your account. Engagement can be a tedious task, but in the initial days when you are building your community of followers, it is the most crucial task.
Follow these simple rules when you are engaging with other accounts, and I guarantee you will be successful in no time.
Follow your target accounts (accounts you identified in the previous step)
Like and leave comments on their content. However, try to be among the first to like their posts or leave insightful comments that will help the community
Engage with other people who comment or like their posts. You can do this by replying to them or following them
Spend at least 1 hour every day for 1-2 months, diligently engaging with other users. Your goal is to add value either by sharing your knowledge, offering insights, encouraging or providing motivation
That's all you need to do, and it's not rocket science. When your ideal customers see your insightful posts, they will follow you. When you reply to users or follow them, they will see your account, and if your content is good, they will follow you back. This process represents a tried and tested method to add engaged Instagram followers.
The process of engagement I have described can be automated entirely using scheduling tools. However, I firmly recommend not using any tools to simulate engagement. Instagram is cracking down hard on accounts that use such services.
Additionally, your goal is not to become an influencer with 1M+ followers, your goal is to find committed and engaged local followers who will someday become members of your yoga studio.
Tip #8: Regular CleanUp Of Accounts You Follow
As part of the engagement strategy, you will end up following quite a few accounts. Instagram limits you to roughly 200 accounts that you can follow each day. Only follow accounts that you believe would engage with you or possibly be a part of your community or users from whom you can learn and be inspired.
However, during this process, you might end up following accounts that are either bots or are not engaged with your content at all. Every month spend time unfollowing users who do not engage with your content or your community.
Instagram does not allow you to follow more than 7500 accounts, so you must be smart in unfollowing and only following users who actively engage with your content. Your goal is to build an engaged community of users.
Tip #9: Collaborate To Grow Your Yoga Studio Following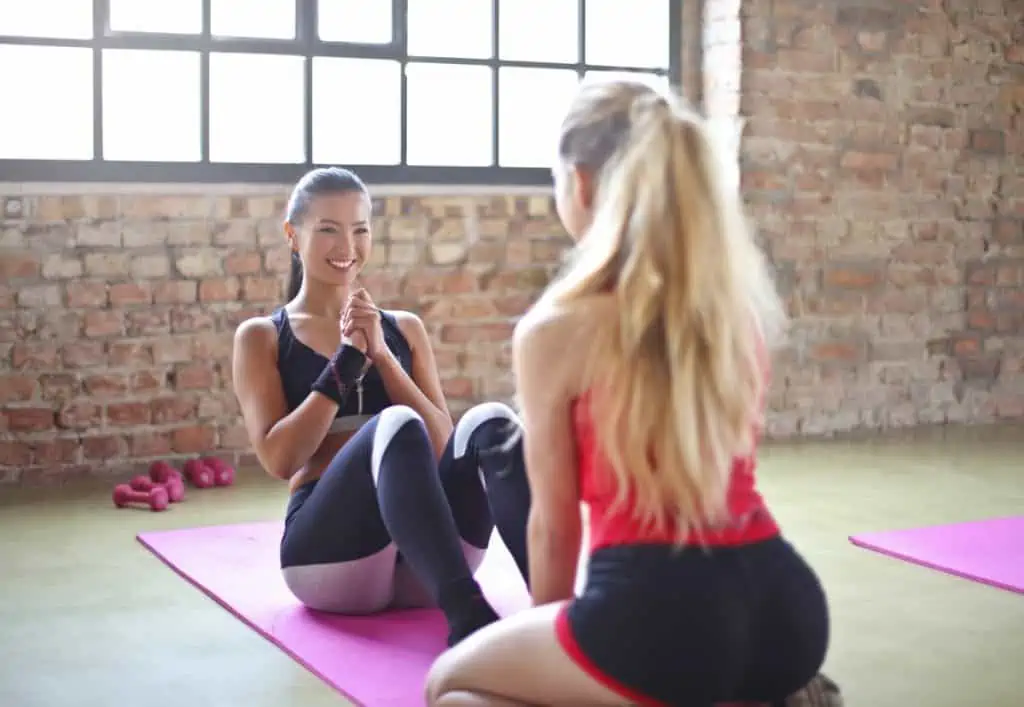 One of the fastest ways I've seen Instagram accounts add engaged followers is to collaborate with similar users. For example, I have seen a local yoga studio in London collaborating with a baby coach. Together they host sessions for new and expectant mothers.
Identify 4-5 local businesses whose services could be complementary to yours. For example, identify meditation or fitness coaches. Then cross-promote each other on Instagram.
This process is very similar to influencer marketing. However, instead of paying an influencer to promote your Instagram account, you are establishing a relationship with a micro-influencer.
Tip #10: Instagram Marketing For Yoga Studios requires Consistent Focussed Effort
As a yoga studio owner, you have a million things to do such as managing class schedules and recruiting, and not enough time to do them in. However, understand that Instagram marketing for your yoga studio can become one of the main ways you get new customers. Hence you should prioritize Instagram marketing.
Follow the tips I have provided and spend at least 1 hour every day for the next three months focussed on creating content and engaging on Instagram. I promise you that you will see results. I have personally used the strategies outlined to grow multiple accounts to thousands of engaged followers who became customers.
Put the time in, and you will succeed.
If you are interested in further reading on how you can use other marketing channels, I have written an article which you might find helpful.
I write abouT establishing and Growing your boutique Fitness/Wellness Business. I promise no spam, i hate spam.
Ready ?
---
About the author
Naz Ahm is the founder of StudioGrowth and has spent a decade growing start-ups and venture-backed companies. He writes about sales, marketing, and growth, especially in the fitness and wellness industry.
Naz has an MBA from IESE Business School and started his journey in the wellness industry when he set-up an on-demand wellness business. Naz currently resides in London, U.K.