If you love teaching yoga and dream about getting a job as a yoga teacher, this guide will give you crucial information on how to land yoga teaching jobs. The average yoga teacher salary is $29/hour, according to PayScale. This hourly rate means there are plenty of job opportunities for yoga teachers to make a living by working at a yoga studio and supplementing their income with private classes.
So, how and where to find yoga teaching jobs? The best way to find a yoga teaching job is to become a member of the yoga studio where you want to teach and undergo their teacher training program. Other ways to get a yoga teaching job are to use popular job boards and, if possible, move to the major cities with a high demand for yoga teachers.
In this guide, you will learn where to find yoga teaching jobs, how to approach the best yoga studios, and ultimately get hired!
Find Yoga Teaching Jobs Step # 1) Move To A Top-10 City For Yoga Jobs
Major cities offer the highest pay per hour + job opportunities galore for yoga teachers. If you want to get a job as a yoga teacher, the fastest way to land one is to move to a megalopolis. Yoga is exploding in popularity in the top 10 largest cities that host the bulk of yoga studios throughout the country.
It's possible to land yoga jobs in smaller towns or open your own yoga studio, but the competition will be fierce, and the job opportunities are not as prominent.
NOTE: If you do decide to open your own yoga studio, you will find my guide to opening a yoga studio very helpful. If you would like to receive the guide as a pdf, just subscribe to the blog, and I'll send you a copy.
The following are the top 10 cities for yoga teachers in the US (based on yoga schools within a 200-mile radius registered at the Yoga Alliance). Yoga schools are a good indicator of the availability of yoga jobs since hiring tends to be local.
1. New York City, NY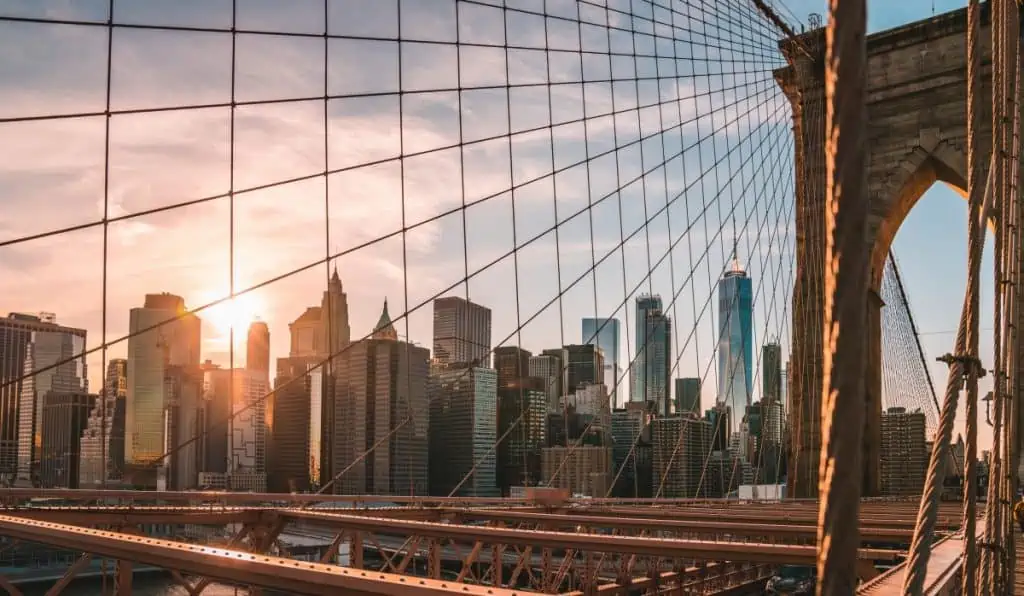 New York City boasts the highest number of registered yoga studios and teachers. No other city can match it just based on sheer size. London, U.K, comes close in terms of the number of yoga studios; however, all the top yoga schools in the US are located in NYC, setting this city apart for excellence.
New York City has a reputation as the center of the world, and in regards to yoga, it leads the nation for the highest amount of yoga schools, the largest salaries, and the most job opportunities. If you can bear the high cost of living in the Big Apple, you could easily land a job at one of its yoga studios.
2. Washington DC.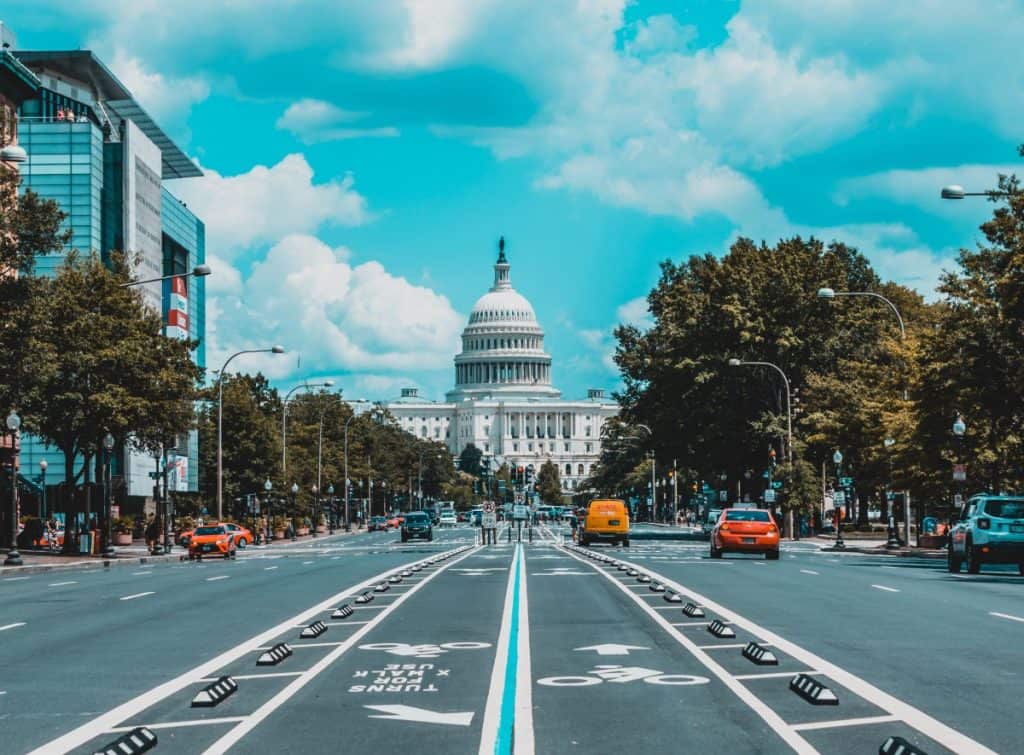 The nation's capital hosts a larger concentration of yoga schools than major California cities. Despite being polarized when it comes to politics, Washington DC comes together in its love for yoga.
Each week hundreds of yogis gather at the National Mall in Washington DC, where they practice yoga for free with other students and engage with teachers. DC takes the crown as one of the fastest-growing and dominant cities in the US yoga industry.
3. Boston, MA
Boston's Ivy-league universities attract the best people internationally as the educational hub of the country, and the city is host to a prominent ever-increasing yoga scene.
As the cultural center of the educated North-East, it's no surprise that Boston is home to hundreds of yoga studios. There are many yoga-themed events held in the vast green parks of Boston, and the city has some of the nation's most popular yoga schools.
4. Los Angeles, CA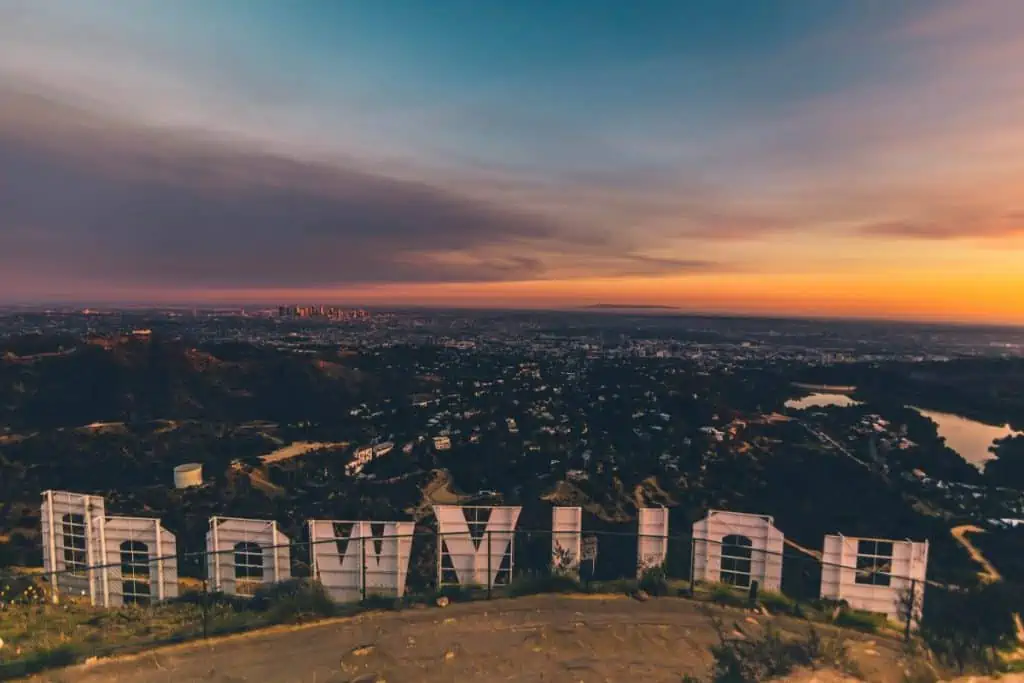 The largest city in California, there is arguably no city that made an impact on world culture in the last 60 years as much as Los Angeles.
The City of Angels is home to Hollywood, a thriving tech industry, and plenty of job opportunities.
Due to its perfect year-round weather, LA was the epicenter for many spiritual movements in the US. Vinyasa flow was invented at a yoga studio in LA in the 80s.
5. Chicago, IL
The city of Chicago is the center of the Midwestern yoga community, and it offers an excellent experience for teachers in a relaxed fashion. Yoga teacher jobs are plentiful, and the pace is relaxed.
The Windy City is host to hundreds of yoga schools and offers the highest concentration of yoga jobs in the Midwest.
6. San Francisco, CA
The city by the Bay is one of the most forward-thinking and hippie cities in the world since the 60's when it became the cultural capital of all spirituality and meditative movements in the US.
It's no wonder that San Francisco is one of the leaders in terms of yoga schools in the US. Due to its thriving tech center and sheer wealth, yoga jobs in San Francisco pay the highest hourly wages out of any major city in the country.
7. Seattle, WA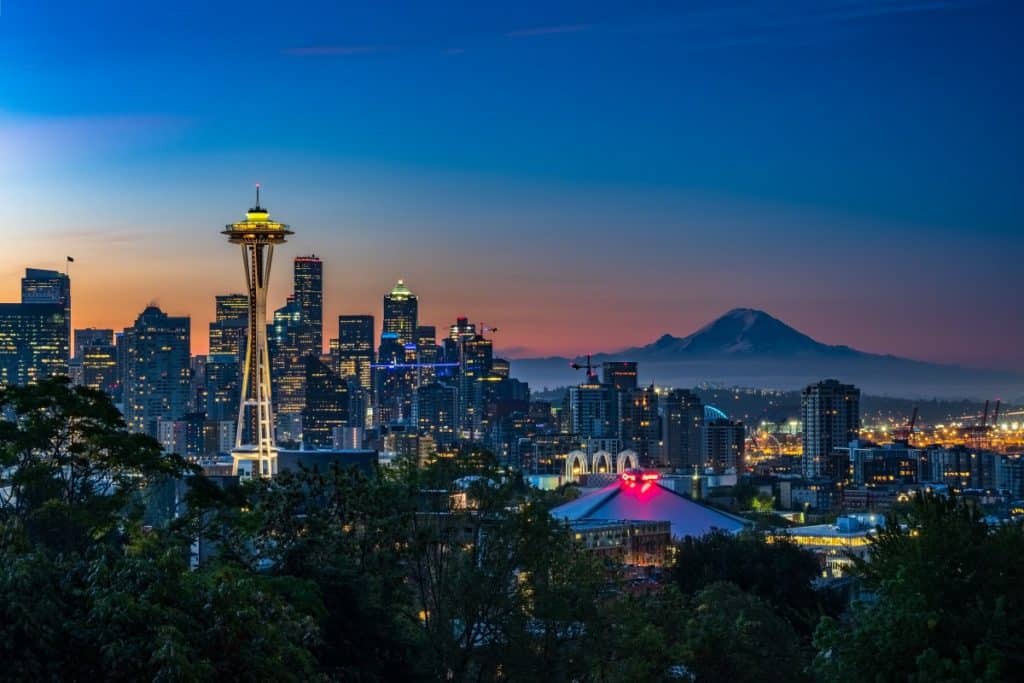 Seattle, the capital of the Pacific-Northwest, is a thriving hub for some of the largest corporations in the US. Microsoft, Amazon, and Starbucks all have a significant presence in the city.
Seattle's neighborhoods are filled with bustling farmers' markets, greenery, and other natural beauty, which attracts many yogis. The Olympic Sculpture Park in Seattle hosts free yoga during the summer months, and yoga culture is very strong in the city.
8. Austin, TX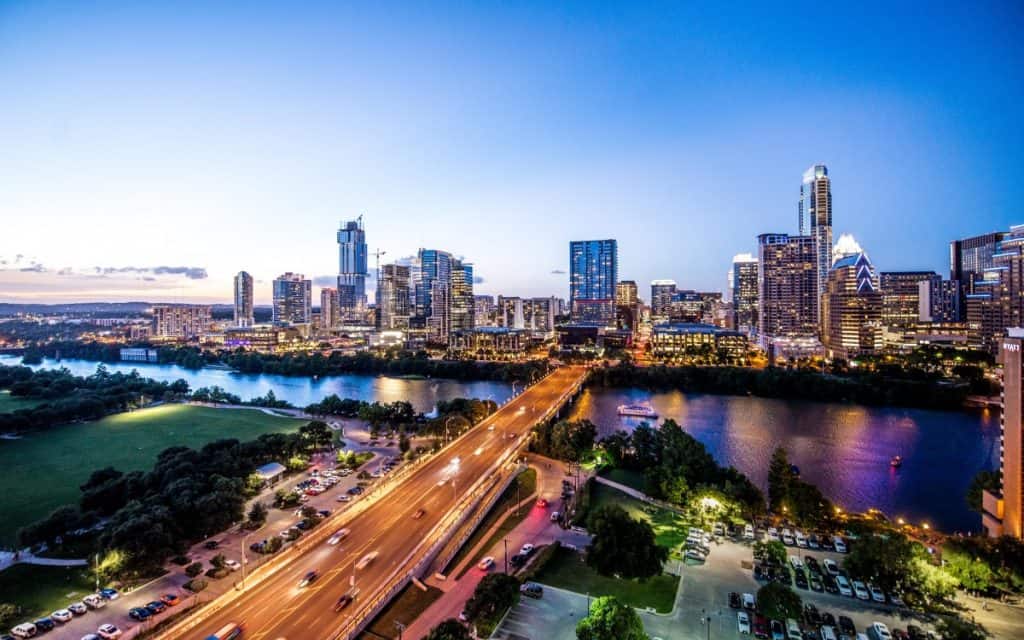 This funky Texas city hosts the most vibrant mix of artists, tech entrepreneurs, hippies, food lovers, and college students in the state of Texas.
Austin hosts a large yoga community with plenty of yoga events, flash mobs, and even yoga-themed dating. Austin also offers excellent job opportunities for yoga teachers.
9. Portland, OR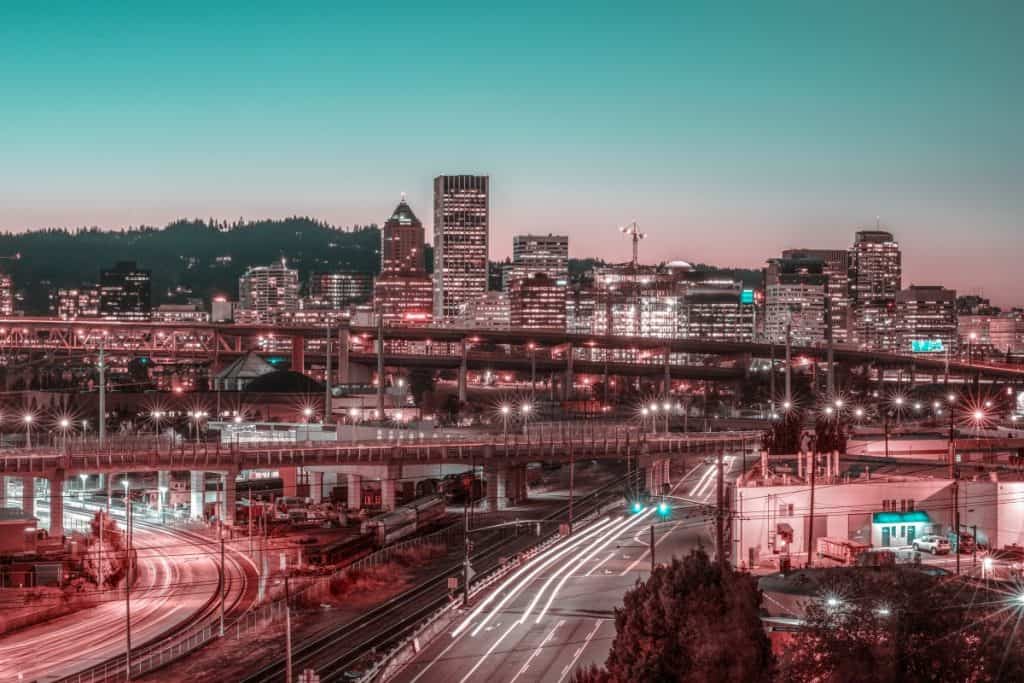 Portland is a thriving yoga hub with a highly educated population passionate about sustainability, green living, and social responsibility. The yoga community punches above its weight, considering the size of the city. Many yoga movements in the city of Portland are dedicated to serving the community.
10. Houston, TX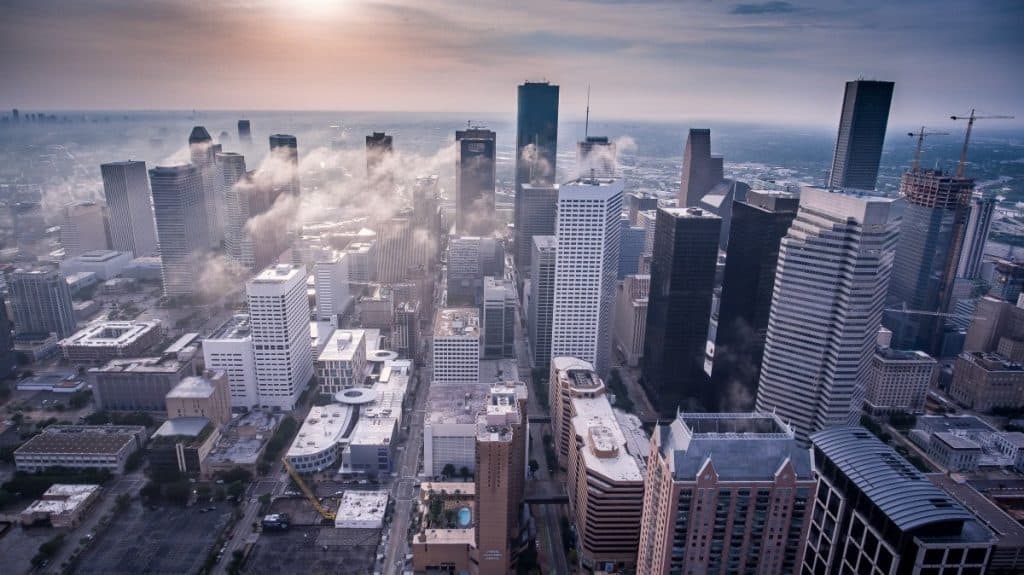 Houston is the largest city in the state of Texas and the most ethnically diverse city in the US. The city boasts a large yoga scene.
There are many yoga-themed events such as free Zen classes held at a large 12-acre city park in Houston called Discovery Green. Houston is home to many unique yoga studios such as Hot Yoga Houston, which offer hot yoga sessions since Texans aren't afraid of a bit of heat.
Find Yoga Teaching Jobs Step # 2) Utilize Job Boards & Facebook Pages
Now that you know where you would like to work, the next step is to identify the yoga jobs already on the market. In the next sections, I will discuss how you can approach the yoga studios directly.
Before we get into individual job boards, it is essential to understand how hiring works in the yoga industry. Most yoga studios offer yoga teacher training programs (YTT) to their students. The YTT programs are an important source of revenue for yoga studios.
Once a student graduates from the YTT program, they have preference whenever a yoga teacher job opens up at the studio. So the majority of yoga teaching jobs will not be posted on job boards. But for now, let us explore the job boards that you can use to find open yoga jobs.
Local Classified Sites
I have always been surprised by the number of jobs posted on local classifieds sites such as Gumtree and Craigslist. Several local yoga studios use such classifieds sites as their primary means of hiring yoga teachers.
Once you identify the city you want to work in, identify the leading classifieds sites. The jobs sections of such classifieds sites are bound to have few job leads for you.
Traditional Job Boards
You will find hundreds of yoga teacher jobs on popular job boards such as Indeed and Ziprecruiter. Use job boards to understand the demand for yoga teacher jobs in a city.
The main issue with jobs posted on popular job sites is that the competition will be high. As most yoga teachers looking for jobs will apply to these roles.
Facebook Pages & Groups For Yoga Teaching Jobs
Facebook groups of yoga studios are an excellent way to network with yoga studio owners & teachers. Also, yoga studios will typically post their open teaching positions on their Facebook pages as well.
You will often see that finding cover for classes (in case the current yoga teacher cannot make it) is a significant challenge for yoga studios. Due to this, they often post yoga teacher jobs and classes needing cover on their Facebook pages and groups.
Find Yoga Teaching Jobs Step # 3) Get Licensed & Certified
Yoga Teacher Training or YTT, in short, is the course that each yoga teacher has to pass to be considered a certified yoga teacher. Each prominent yoga studio will request a certificate before they consider you for an interview. The only exception to this requirement is if you've built up a large following already.
YTT courses usually cost $1000-2000 depending on the course, and some can be over $3000 if they're a master-course. The most common YTT is 200 hours, and this is considered the staple for yoga teachers. There are also 100-hour, 300-hour, and 500-hour YTT certificates available.
To be considered licensed, your yoga school has to be accredited by the Yoga Alliance. The Yoga Alliance licenses yoga teachers, and the license renews for $50 annually.
Is Yoga Certification Necessary To Get Yoga Teaching Jobs?
In the yoga industry, it's debatable whether teachers need yoga training because many of them are self-made. It's not uncommon for popular teachers to have grown up in India and practiced yoga since the age of 2. This situation makes them super experienced, and if they're already renowned in the industry, they become influential.
If you're starting your own studio or make your living teaching online, you can get away without having any certification. However, yoga teacher training is relatively easy to pass (if you're passionate about yoga!), and the courses are affordable. Obtaining a certification should be your first step.
Yoga is getting more competitive. In cities like NYC, DC, and LA, you'll be competing with dozens of other yoga teachers for the same slots. The only way to make yourself stand out, aside from being proactive and engaging with the studio, is to prove you're worthy by getting a certification.
The minimal requirement to work for many yoga studios now is to get a 200-hour certification from the Yoga Alliance. Doing so is akin to having a college degree in the yoga industry. There is no need to go for 500 YTT training when you're starting because a standard 200-hour course makes you competitive, and the rest is up to your efforts and charisma.
Find Yoga Teaching Jobs Step # 3) Become A Member Of The Yoga Studios Where You Want To Teach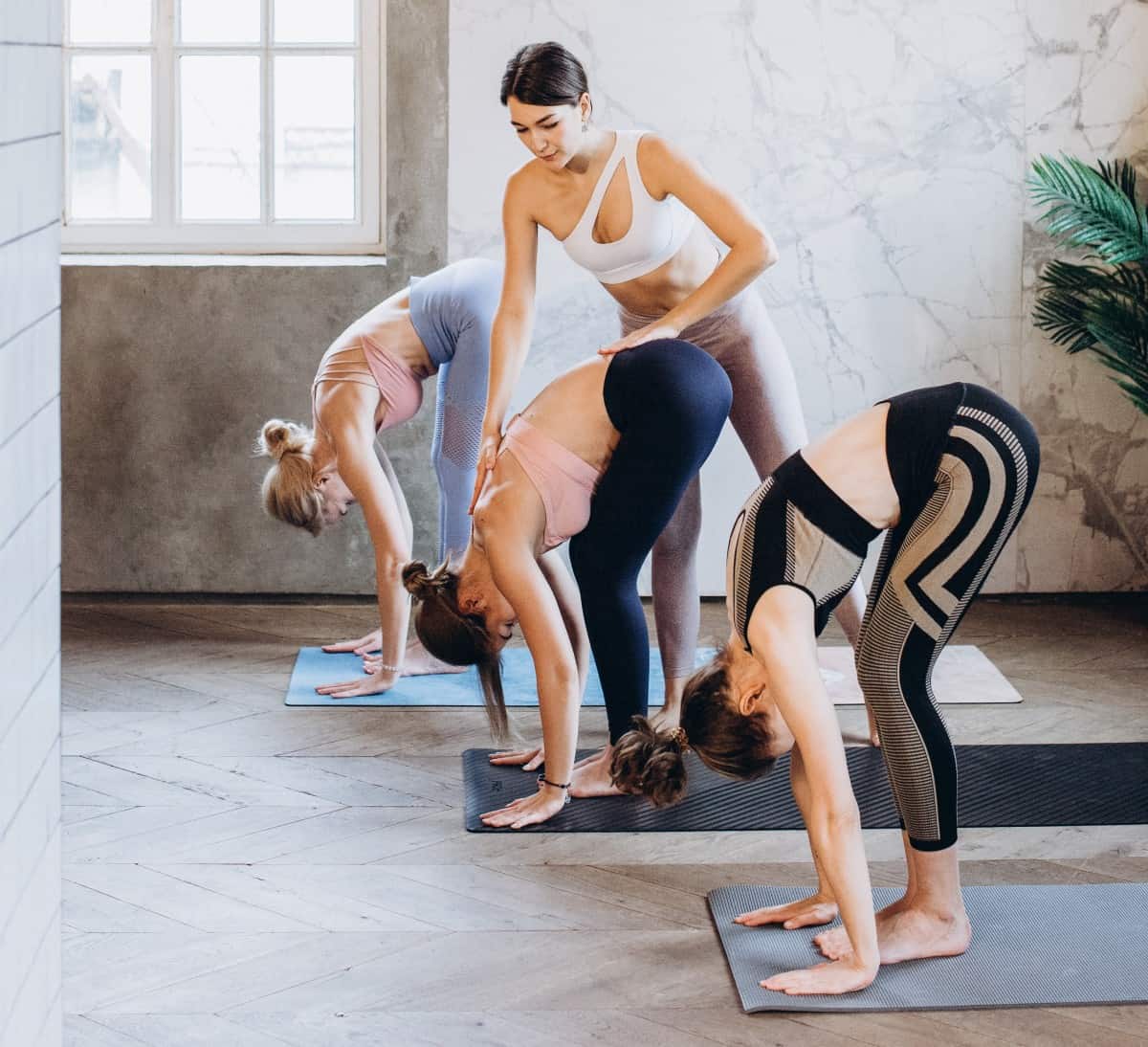 That's right – the best way to land a job as a teacher is not to send out CVs and attend interviews but to join yoga studios where you want to teach. These can be big, popular studios with hundreds of students and many facilities. When you're starting, you want to be a regular member and attend classes for a few months at the studios you're considering.
Most of these yoga studios will offer yoga teacher training (YTT) programs and will recruit from the pool of students who complete the YTT course of the studio.
Remember: You only have to land one job to make a living. Sign up for the top 3-5 yoga studios in your city. Once you're engaged with the studio, you will immediately stand out for job positions compared to other people who apply via CV's and job boards.
Make A Yoga Studio List
Start by making a shortlist of the top yoga studios where you'd like to work as a yoga teacher. If you just moved to the city, look up the top yoga studios. These will be studios that make 7-figure revenues and possibly have thousands of members with multiple facilities. These studios also hire dozens of teachers at a time.
You could land a job at one of these yoga studios if you strategically position yourself within their ranks by beginning as a student. Pick studios whose mission and teaching styles align with yours. Do you really like a studio that teaches aerial yoga, and it's your dream to teach at one of those? Sign up for the top aerial yoga studios in your city and make friends with the teachers there.
Make a list of the top studios you want to attend in your area and then integrate yourself there. Instead of visiting different studios and asking if they have openings, make an opening for yourself by becoming a member of studios you believe in and then getting them to offer you a job.
Request An Audition
Check out the main website in the "History/About" section and read who owns the yoga studio. If the studio owner is teaching, learn their name, and then go to the "Schedule" to find when they're teaching the class. This way, you can directly attend their classes.
Once you've made your way to class, introduce yourself to the yoga instructor. Ask them whether you can take a private lesson, which allows you to spend time with them alone, learning more about the yoga studio and their teaching philosophy.
Once you've practiced at the yoga studio for a month and gotten to know the owner, ask them for an audition. In yoga circles, there are typically no job interviews (or they're brief!), there is only an audition.
Yoga studio owners want to audition you, and they could request you to give a demo class. Doing so allows them to gauge your skills based on what you present on the spot, possibly to other students. The studio owner will agree to give you an audition, and if you pass, you'll get a job offer as a full-time teacher at the studio.
Attend Social Events
You want to make your future employers feel as if you're already part of the community by attending all the social events. Typically yoga studios will host social events, public appearances, and other gatherings that they publish online. Show up to all of them.
Get to know the people at the yoga studio. Invite them to your own home and make friends with them. Doing so will show you care about the community and that you deserve a job at the studio more than anyone else.
Find Yoga Teaching Jobs Step # 4) Prepare For The Audition
Congrats – you landed your first yoga teacher audition! There are ways to avoid choking or getting nervous when you teach real students. The best way is to get your friends and family in a room and teach them. If they're beginners who have no experience with yoga, then they are the perfect group for you to teach and practice.
If you can teach your friends and family, you won't get nervous teaching strangers. Remember that confidence comes through experience and not theory. You need to sit in front of a group of people and teach them your knowledge and expertise.
Call up 5 of your friends and invite them to your teaching space, then teach them a 30-minute class about the basics of yoga. The audition will be similar to that experience.
Practicing For Your Yoga Audition
Once you've given your first class to family, there are ways to reinforce your confidence in your teaching. You can develop a class schedule and write down a sequence of how a class is supposed to unfold. Practice your sequence in the mirror until you're confident enough that you can replicate that with actual students in the room. The following are the main things you need to ask yourself:
What am I teaching the students?
What is the start, middle, and end of my class?
How many students am I teaching?
What is the profile of the students I'm teaching (beginner, intermediate, expert)?
There is a human element to teaching a yoga class, and you'll have to answer questions, move around the studio, touch your students physically (to help them with postures) and engage with them on a personal level. These are things you cannot practice in advance, and you'll have to gain confidence by teaching real-life classes.
However, if you can successfully develop a class sequence and practice that with your friends, you will easily be able to teach a class at the studio. Practice, practice, practice! Get in front of the mirror and prepare yourself. Record yourself teaching a class and review the footage. Watch videos by the top teachers and imitate their teaching style. Doing so is the only way to prepare to ace the audition.
Find Yoga Teaching Jobs Step # 5) Pass The Audition
The final step is to pass the yoga audition/job interview. Then you're hired! You will have to consult with the yoga studio owner to find out how the audition process will happen. You might have to teach in front of a real audience at the studio, or you can teach a group of other teachers at the studio. Usually, to get hired, you only need to teach one or two audition classes.
After your audition(s), the yoga studio owner will decide to hire you or not. At the top studios, you can't afford to go unprepared. If you mess up by breathing heavy, stuttering, or choking during your class, they will not hire you and tell you to keep practicing. If you ace the audition, they will offer you a position as a teacher at the studio.
Expect To Get Nervous
It's normal to get nervous. If you're auditioning for a yoga teacher job at a good studio, you will naturally feel the anxiousness building up. However, it's essential to practice your class dozens of times to feel confident holding that ultimate audition session.
Remember, you'll have to teach that class thousands of times throughout your lifetime, so there is no reason to overwhelm yourself during your first audition. Here are the top ways to ace the test and stay calm & collected:
✔ Practice the routine dozens of times
Hold a class and use your phone to record yourself practicing at home. You will observe many things you didn't notice about yourself in the past, such as your posture, body language, vocal tonality, and appearance. You can sort this out at home and improve yourself. Doing so will make you 10x more confident in your abilities.
✔ Keep a bottle of water nearby
If you're nervous you'll start sweating and you'll want to drink water. Have a bottle of water nearby to refresh your voice and feel better during class. Breathe deep and take it slow to enter a meditative state where you can relax and give off positive energy.
✔ Write down reminders
Even if you've practiced your audition class dozens of times, you will forget small details that you want to remind yourself of mid-class. Write down the essential notes and keep the leaflet nearby as a reminder.
✔ Focus on the students
Instead of worrying about potential mistakes you're making, focus on the students themselves. Ask them for their name, look at their postures, and notice their progress. Doing so will put the focus on the students, and it will naturally balance out the energy of the room.
✔ Be honest with students
If this is your first time teaching, bring sincerity to your class. Introduce yourself and say this is your first time teaching a class. If you're sincere with the students, they will accept your mistakes because they know we're all humans, and we're prone to making mistakes.
Conclusion
Securing a yoga teaching job that you love is highly competitive. Before searching for yoga teaching jobs, you have to pass 200 hour basic Yoga Teacher Training. After passing the training, you will be able to get hired as a full-time employee at a studio. It's easier to find teaching jobs if you are in one of the major cities, where yoga jobs are plentiful.

I write abouT establishing and Growing your boutique Fitness/Wellness Business. I promise no spam, i hate spam.
Enter Your Email To Receive Growth Tips For Your Boutique Studio. I Also Send Out Occasional Discounts And Freebies
---
About the author
Naz Ahm is the founder of StudioGrowth and has spent a decade growing start-ups and venture-backed companies. He writes about sales, marketing, and growth, especially in the yoga, fitness and wellness industry.
Naz has an MBA from IESE Business School and started his journey in the wellness industry when he set-up an on-demand wellness business. Naz currently resides in London, U.K.