Offering childcare at a gym or fitness studio can make your fitness facility stand out by attracting a larger clientele while giving you a competitive advantage.
So, how do you go about offering childcare at a gym? To offer childcare at gyms, you must obtain licenses, equip the childcare area, and hire supervision staff. The childcare center has to comply with local zoning & regulation laws and meet safety standards. Childcare areas typically have a supervisor or serve as unsupervised play areas.
Parents want to improve their fitness after having children, but their choices are limited to indoor workout equipment and fitness apps. Offering them childcare services at your gym can increase your profits ‒ and setting-up a childcare center is certainly possible if you have the extra space.
Here is a little secret – parents looking for affordable childcare will flock to your gym or fitness studio and become members. Offering childcare at your gym or fitness studio is bound to increase memberships.
In this complete guide, I will explore what you need to do to offer childcare at your gym or fitness studio. I will also explore the pros and cons of providing childcare at your gym or fitness studio. Offering childcare at your gym or fitness studio is a competitive advantage, and I will give you the information you need to decide if providing childcare at your gym is the right option for you.
Why Start Offering Gym Childcare?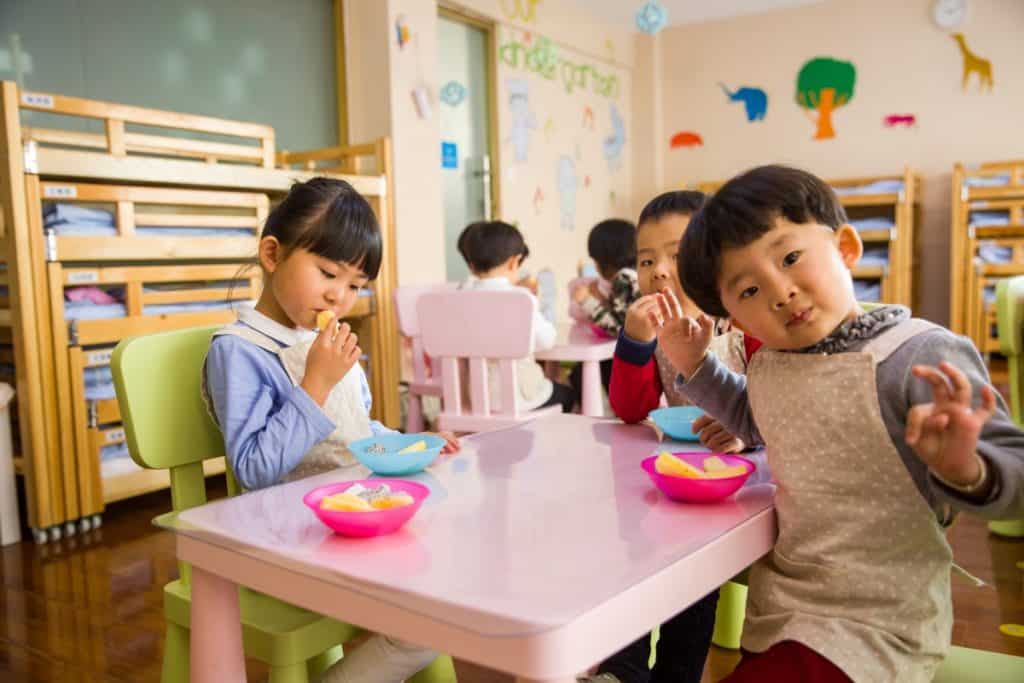 There is a vast market of people who want to exercise but can't because they cannot leave their children unsupervised. People who were in top shape tend to stop exercising for many reasons, such as to prepare for pregnancy, to have children, and the need to raise the children.
Childcare will compel parents to sign up for a membership at your gym or fitness studio ‒ and some will even pay extra for child care. You will even find stories online of people showing others how it is better to use a gym or fitness studio that offers childcare facilities instead of paying extra for expensive childcare.
The childcare area can be a small area of the gym with a play area where children play, or it can be a large childcare center with supervisors for larger gyms and fitness studios.
The main downside is that there are upfront costs associated with offering childcare services at your gym or fitness studio. If the childcare area is only a play area without supervision, you can save a lot of money by not hiring staff. However, hiring someone to watch the children can significantly increase your cost because you'll have to pay salaries.
Benefits Of Gym Childcare Services
The following are the main benefits of offering childcare services at your gym or fitness studio:
✔ Boost Revenue
Childcare services at gyms cost money. The typical service charge is about 50% of an actual childcare center. Usually, gyms will charge a basic fee for 1-2.5 hours and, after that, charge a surplus fee if the parent is still exercising.
Childcare services are typically 50% of the gym's monthly membership. It's possible to increase your bottom-line revenue by developing new pricing structures and offering package deals for existing clients.
Example: If a monthly membership costs $200 at your gym, you can throw in monthly childcare membership for $100 per month. Parents will show up and bring their children after work, leaving you with extra revenue for each attendance if they stay for longer than the time allotted by your monthly fee.
✔ Gain A Competitive Edge
Offering childcare means you're a premium gym that cares for its members. Go to the most prestigious gyms in your city and you'll notice they all offer childcare.
You will get a direct market advantage when you offer childcare services or a play area because it opens you up to a pool of potential parent clients.
✔ Make Clients Happy
The children are happy because they get to play, and the parents are happy because they get to shape their bodies while their children are safe.
You will soon notice that parents will utilize the minimum free hours of gym childcare, and instead of working out will go work or read in the cafe/relaxation area. As a gym offering childcare services, you should not only accept this fact but encourage it to keep your clients happy.
Offering childcare services is improving the local community – it's not just about making money. You're directly helping dozens of parents get their health back. Moreover, if one parent exercises at that gym, there's a chance the other parent will join too.
✔ Easy To Manage
Running a childcare service at your gym is easy-peasy, well almost. Offering childcare services at a gym is not like running a full-blown daycare center because the children will typically pop-in for 1-2.5 hours, play, and then leave. On average, each child will need supervision for 1 hour or less.
Their parents are always nearby, which also decreases the stress factor. You only need to hire one person to supervise the children, or you can even do this yourself if you don't have the funds for another hire. If the gym is secure, you can leave the children unsupervised in a general play area.
✔ Aid The Community
Gym owners are directly responsible for improving the health of their community because they're offering fitness services and workout programs to people who need it the most. Doing so is the kind element to offering childcare services at your gym, and your clients will be infinitely more grateful to you.
✔ Low Start-Up Cost
Offering childcare services at your gym can be affordable. The childcare area doesn't have to be a $100,000 renovation where you hire two people to oversee the children and pay them a 6-figure wage.
You can simply purchase the equipment and equip an area of the gym with toys where children can play while clients exercise. This model is called "unsupervised" childcare. You can also hire part-time supervisors during the day. The only extra cost, in that case, is the cost of the toys for the play area and equipment.
Downsides Of Offering Childcare At Gyms
I won't gloss over the facts – there are some downsides associated with offering childcare services at gyms and fitness studios. It takes time to process permits, and the start-up costs might be high if you hire childcare staff.
✖ Supervision Costs
The highest cost for starting childcare services at gyms and fitness studios is hiring a full-time childcare supervisor. Hiring a supervisor is a must-do if you have a large gym with many children to oversee. The average salary of a childcare supervisor is $38,587/year. Paying $40K/year to a supervisor might be hard for new gyms, which are not yet profitable.
✖ Insurance Costs
Gym owners have to purchase additional insurance coverage because they're dealing with children. Offering childcare increases the premiums on business liability insurance because you're held liable for the safety of children. If a child is injured or wanders off outside the premise of the gym, the parents could press charges.
Pricing Gym Childcare Services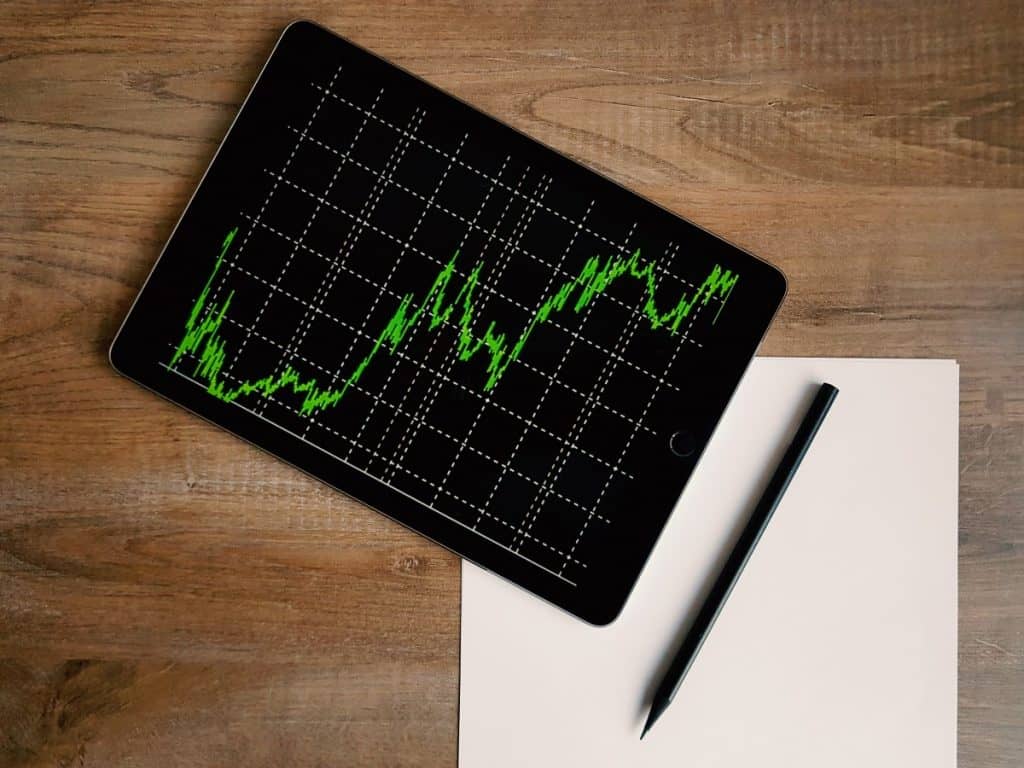 The price-list is the first thing you want to develop for your gym childcare. Typically gyms charge parents for 1-hour or 2-hour sessions and add a surcharge for each consecutive hour. If the price is $12 for 2 hours (the average time spent in the gym), the gym can charge $5 for each additional hour.
NOTE: It is common to give certain hours of childcare a week free. For example, your gym could offer 2.5 hours of free childcare per week, provided the parent is on the premises.
Example Pricing For Your Childcare Service:
2.5 hours of free childcare services per week
2-hour flat fee: $20.
Each consecutive hour after the first 2 hours: $5/hour.
Monthly "Childcare Club" membership: $150.
Gym childcare is priced differently to regular childcare because it's priced by the hour instead of by the day. Some gyms will offer childcare for free, while others develop price structures. I recommend developing a basic price structure to get started.
There are creative ways to develop the price structure of your gym or fitness studio childcare. Instead of charging clients a flat fee when they bring their children, you can offer a "Childcare Club" membership that entitles them to childcare at your gym for a month.
Example: The parent can pay a flat $150 fee for an unlimited monthly "Childcare Club" membership where their children can play every time they bring them to the gym [limited to a certain number of hours each day]
If the childcare services at your gym have a supervisor, you could charge more. The average cost of child care or babysitters is between $10-20/hour nation-wide.
Usually, gym owners charge 50% of regular caretakers. To compete with caretakers, you have to price your gym childcare appropriately. If the average cost of regular childcare is $20/hour in your city, your gym should charge between $10-15/hour. If the average price is lower in your city, adjust accordingly.
Note: Other variables determine the price of childcare at your gym – for example, size. If you only have a small room where the kids can play without supervision, you won't be able to charge as much.
Whereas, if you have a sizeable area for children that is well-lit and stacked with toys, you could charge a monthly membership cost for childcare.
Top 3 Types Of Gym Childcare Models: Supervised, Unsupervised & Shared
Model # 1) Supervised
Supervised childcare implies there is a senior supervisor, aka a nanny or a caretaker who takes care of the children while the parents are exercising. This childcare is identical to regular childcare at a childcare center; the main difference is that children only stay for a few hours instead of the entire day.
Supervised childcare is excellent for mid-sized to large gyms that have extra space and can afford to hire supervisors. The supervisors need to have experience taking care of children and have to be certified, including first-aid certifications.
Opening a supervised childcare center at your gym is the hardest option because you have to get licenses, pass safety inspections, and hire staff.
The process of setting up a supervised childcare center at your gym can take as little as a few months or even up to a year. Only start offering supervised childcare for established gym having surplus profits that can afford the expansion costs.
You will need to start by obtaining licenses and purchasing toys, games, movies, and other entertainment for children. You will also have to fire-proof the area, install security cameras, and secure the toys for the children.
There will be other expenses, such as extra liability insurance on top of your existing gym liability insurance. The city will then send inspectors that take 4-6 weeks on average to report back.
Supervised childcare is the way to go for mid-sized and large for-profit gyms because they can charge the highest amounts for a monthly membership or hourly childcare.
There has to be at least one staff member dedicated to taking care of the children, and offer childcare services during the day when the parent is also on the premises.
Model # 2) Unsupervised Gym Childcare
Unsupervised childcare means that children do not receive supervision at the gym. However, that doesn't mean they're unsafe. Typically unsupervised childcare means that children can play in the childcare area without adult supervision, and this can also be a fun time for them.
Unsupervised gym childcare is typically offered for children who are older than 6-7 years of age. If you offer unsupervised gym childcare, you need to make sure you set an age limit for the kids who can be left unsupervised in your facility.
Unsupervised play areas are a budget option because you don't have to worry about hiring staff, and you can only equip a specific area of your gym to a play area for kids. The area has to be accessible and close to the main gym area so parents can check in on their children periodically.
There are two main downsides to unsupervised gym childcare:
Low-profit margins
Safety
Most budget gyms in the city will offer free unsupervised childcare, while more premium ones will offer full-on childcare with supervision. If you're trying to charge for unsupervised childcare, you won't be able to charge higher membership rates than other gyms.
However, unsupervised gym childcare is still valuable. People who would otherwise not attend the gym because they would have to leave their children at home unsupervised can now do so.
The safety aspect is also real because very young children cannot be left alone in an unsupervised area. Offering unsupervised childcare may also increase your insurance costs ‒ to learn more, check with your liability insurance provider.
Model # 3) Shared/Referral Gym Childcare
Sharing childcare business is a less popular option, but it could be viable if you have a nearby center that you can collaborate with by sending referrals. You could partner up with your next-door childcare service to offer 50% discounted childcare services for your gym members.
You could include the cost of childcare into the gym membership package and pay the childcare partner directly.
Example: If a childcare center charges $20/h and the parent brings them for 2 hours, you could charge $20 for 2 hours based on your partnership with the childcare center. If your gym is in a commercial area with lots of other businesses, you likely have a childcare center nearby for collaboration.
Top 3 Steps To Offering Childcare At A Gym
The following are the key steps you have to take to offer childcare services at your gym or fitness studio:
Offering Childcare At Your Gym Step # 1) Space & Zoning Permits
The first step is to dedicate a space that you can use for childcare. There are no Federal requirements as to the minimal space you need to offer childcare services. You could do this in a spare room at your fitness facility that you convert to a play area. You only need one main area where children can play.
However, if you have more space, you can dedicate separate rooms for napping and eating. Doing so will prepare the children for more extended stays, similar to a regular childcare center.
More space is desirable because the kids want to run around, and this stimulates development. The area has to be accessible so children can navigate it easily. Inside you have to equip it with furniture, toys and safety equipment.
Local Zoning Laws
The gym or fitness studio has to comply with local zoning laws. Before you can convert a room to a childcare room, you have to apply for a local permit with the city council and get permission. The city will send inspectors to inspect the fire equipment and similar safety equipment, making sure the facility is up to par with local standards. The inspections might take up to 2 months.
If the facility fails to meet the local standards, the city will give you a chance to fix it and properly zone it for childcare. Consult an attorney who specializes in commercial business to help you with the zoning permits. Once the equipment is ready, this is a straightforward process.
The city council will request safety measures such as adequate electric covering, smoke detectors on the ceilings, and evacuation plans. Those are the fundamental safety factors that all childcare centers have to put in place if they want to gain a permit.
If you wish to enhance the appeal of your gym childcare services, you should consider installing safe cabinet locks and changing tables for infants.
The city typically assigns multiple inspections before it grants a permit. These inspections will come from different departments to ensure you comply with local real estate, health, and safety regulations.
Typically a childcare center has to pass inspections such as fire inspections, health inspections, and environmental-impact inspections. But again, the specific nature of the licenses you'll need depends on your local state.
Pro Tip: Always consult a business attorney in your city to learn about local regulations and laws. There are sometimes special permits required to open play areas even if you don't charge for them.
Childcare Licenses & Insurance
Some cities may require you to have childcare licenses before you provide childcare services, irrespective of whether the purpose is for-profit or non-profit.
You may need to get a permit similar to the one you would require if you were running a childcare business. If your childcare area passes all inspections by the city (such as fire and health inspections), you will still need to obtain a childcare license.
There are no federal licensing regulations, and providing all licenses happens at the state level. To get a childcare license in your city, you will need to look through your state's licensing requirements and find out which permits you need in particular.
The main requirement in most states is to fill out the application form, pay the filing fee, and pass an inspection. The licensing agency will send experts who specialize in childcare to inspect the facility and help you complete the licensing process.
In some states, getting a license will require adequate insurance. You might not be able to get away with your current liability insurance coverage, and you'll likely have to double your liability coverage or purchase separate plans.
Before the state can grant you a childcare license, they will request separate liability insurance for the childcare business. Having this insurance provides peace of mind to clients at your gym, and it also protects you financially in the event of an injury at the childcare service. The local city council that issues licenses will tell you the exact coverage you need.
Offering Childcare At Your Gym Step # 2) Purchase Equipment
Furnish the childcare area at your gym with toys, furniture, and safety equipment. You will need plenty of toys to keep the kids entertained, and the furniture allows them to rest and move around the place.
Safety first aid kits are essential as they allow caretakers to act in the event of an emergency swiftly. The following are the essential things you need to purchase to furnish the childcare area in your gym or fitness studio:
Furniture
Typically, childcare centers have furniture such as cubbies that allow children to place their backpacks and clothing. You also need to purchase small-sized desks and chairs where the children can sit down, draw, or talk to each other.
You will also need to purchase toy storage shelves and bookshelves for the books. The toy storage shelves will store all the toys and allow the children to remove them easily.
The books should also be accessible and within hands reach for children.
Infant Equipment
Infants require special care, even more so than young children. Most large gyms will have an infant area right next to the children's area. You need to purchase equipment such as swings, cribs, bouncer seats, and chairs.
These essential items will ensure you can cater to parents with infants. Note that infants are susceptible health-wise, so make sure the equipment is brand new and meets all sanitary standards. Have a process in place for daily sanitation of the equipment in the childcare area.
Children's Toys
Toys keep children entertained and make them look forward to attending your childcare facility. The toys should cater to children of different ages and genders.
Make sure the toys are safe because children can step on them and hurt their feet (think Lego toys). Purchase some books and art to keep the kids creative while they're there—stock children's books of all ages.
Once you've furnished the area with toys and educational content, develop an organization system to keep the toys organized. Clean the toys regularly to keep them sanitary as many children will touch them.
First Aid Kits
First aid kits can help you in case children injure themselves and you need to save their life. The packages include band-aids, pills, and other equipment.
There are specially designed First aid kits for children, which exclude potentially hazardous chemicals that might be harmful to children.
If you're hiring a supervisor, make sure they've passed a first aid/CPR certification course ($150 on average) and purchase equipment they need in case of emergencies. A first aid kit can save a child's life.
Make sure to keep at least one first aid manual on hand in case the supervisors need to remind themselves of the basics.
Management Software
You will need software that you can use to manage the childcare records, such as attendance hours and names. Typically the gym-management software used excludes children, and you need a separate program that allows you to write down information about children attending the childcare area of the gym. 
Management software helps you prepare for taxes, and it also allows you to keep track of children attending your gym childcare facility and appropriately invoicing parents.
With StudioGrowth, parents can easily add-on childcare services at checkout when they are purchasing class-packs or memberships. In the dashboard, you can also track the revenue generated from the childcare services at your gym. We offer a FREE 14-day trial and 30-day money-back guarantee!
Offering Childcare At Your Gym Step # 3) Hire A Supervisor
If you want to offer supervised childcare services at your gym or fitness studio, you need to hire a full-time supervisor who can look after the children, prepare meals, and act in the event of an emergency. Supervisors are usually people with experience in childcare such as nannies, caretakers, and teachers.
These people possess the knowledge necessary to work with large groups of children.
The supervisors will make sure the children are having a fun time in a safe environment. Without the supervisors, the children might wander off the premise of the facility. This will cause the parents to question the security of your childcare. You'll be forced to issue refunds or have to attend court cases in the worst-case scenario.
Pro Tip: Be careful when you hire childcare supervisors. Conduct background checks to ensure the caretakers have a clean record because you'll be legally held liable for their conduct on the job.
Qualifying Factors For Facility Supervisor
✔ Experience. The length of the supervisor's experience with children is a crucial factor because experienced people know how to discipline children and handle big groups of children at once. Many babysitters will have 10-20 years of experience. You can also hire people who worked with children in other environments, such as former school teachers and camp leaders.
✔ Educational Certifications. While experience is essential, there are certifications that potential hires can present to you as a testament to their expertise in child care. Ask for certifications in child care or child development. Doing so will help you narrow your selection down to the most qualified candidates.
✔ Safety Training. Ask whether the potential hires have received safety training, such as CPR/first-aid training. Typically these courses cost $100-150, and teachers can be certified in as little as a few hours. If you hire supervisors without a certification, ask them whether they'd be open to taking a safety certification course.
✔ Background Check. To ensure the welfare of the children at your gym childcare, you have to check if the potential hires have a criminal background. In most states, it's illegal to hire people without a clean background for childcare. Check your state requirements to determine if the employees pass them.
✔ Medical Testing. The gym childcare supervisor will be working with dozens of children each day. Make sure they pass all medical checks and can verify it by providing a health certificate issued by a physician.
Develop Daily Schedules
To make the childcare center at your gym run exceptionally well, develop a daily schedule in advance. Doing so will prompt parents to bring their children at a specific time in the day.
The daily schedule will bring additional structure to the gym childcare, and you can task your supervisor with organizing a regular schedule.
One day the childcare could allow free playtime, and you could call this "Play Day." Another day the kids will focus on learning, and you could call it a "Learning Day."
Planning class-schedules engages the children at a higher degree than allowing them to do whatever they want. Consider talking to the parents and asking them what their children might enjoy and consult with your supervisor to implement that.
Most gyms will never go to such lengths to make their childcare services work for their members. Doing such small things will give you an edge over the competition and help you attract a steady stream of new members.
Conclusion
Offering childcare at your gym is a great idea if you can manage the additional complexities it brings.
While it can provide a substantial boost in revenue and increase your gym's selling point compared to the competition, you'll need to deal with the potential costs of hiring a childcare supervisor, acquiring licenses, and furnishing and stocking the gym childcare facility with furniture and toys.

I write abouT establishing and Growing your boutique Fitness/Wellness Business. I promise no spam, i hate spam.
Enter Your Email To Receive Growth Tips For Your Boutique Studio. I Also Send Out Occasional Discounts And Freebies
---
About the author
Naz Ahm is the founder of StudioGrowth and has spent a decade growing start-ups and venture-backed companies. He writes about sales, marketing, and growth, especially in the yoga, fitness and wellness industry.
Naz has an MBA from IESE Business School and started his journey in the wellness industry when he set-up an on-demand wellness business. Naz currently resides in London, U.K.