There are currently 52,000 dance studios operating in the U.S. that employ over 100,000 dancers and teach thousands of students throughout the United States. As such, when opening a dance studio, the location matters as much as the classes and dance styles you'll be teaching. In the dance studio business, the location can make or break your dance studio.
So, what is the best place to open a dance studio? Based on research derived from employment records by the Bureau of Labor Statistics, the best places to open a dance studio in the U.S. are the following:
New York, NY
Las Vegas, NV
Minneapolis, MN
Honolulu, HI
Chicago, IL
Los Angeles, CA
Denver, CO
San Francisco, CA
Philadelphia, PA
Worcester, MA.
In this article, I will discuss the pros and cons of opening a dance studio in each of the locations mentioned above. I will also cover the most critical factors you should account for when choosing a place for your dance studio.
1. New York, NY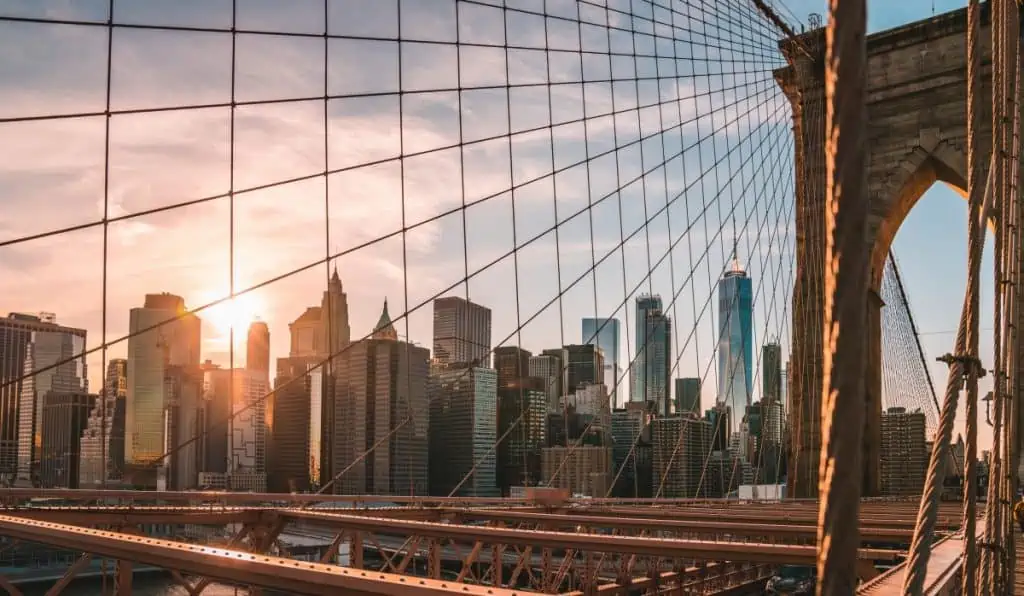 New York City far surpasses other cities on the ranking for total dancers and dance income per capita. It has the highest demand for dancers and dance classes in the nation. Therefore, dance studios in the Big Apple are bound to attract students and profits, despite the exuberant rent costs.
According to the Bureau of Labor Statistics, there are, on average, 0.16 per 1000 residents in New York City working as dancers. The average hourly wage for dancers in NYC is $26.55/hour.
2. Las Vegas, NV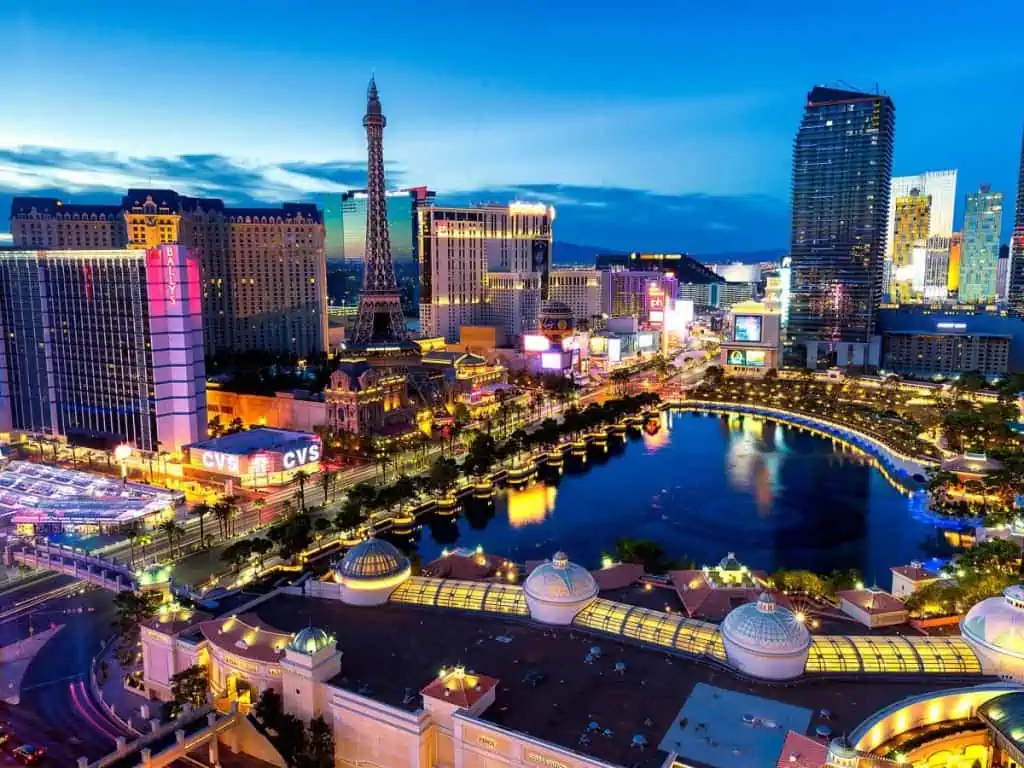 Last Vegas, the entertainment & gambling capital of the world, has the highest demand for dancers nation-wide. Virtually all forms of dance have an audience in this city, and the demand for dance lessons is sky-high. Any dance studio in Las Vegas is bound to attract attention from residents and new transplants who come with a dream of becoming dancers in the city.
There are, on average, 0.67 per 1000 residents in Las Vegas working as dancers. This number is almost 3x as high per capita compared to New York City. Las Vegas' dancers' income also surpasses that of New York dancers, with an average hourly mean wage of $29.12/hour.
3. Minneapolis, MN
Minneapolis – a small city that is tucked away in the midwestern state of Minnesota – has a surpassingly high demand for dancers and dance studios. The city is home to some of the largest dance studios in the country.
There are, on average, 0.19 per 1000 residents in Minneapolis working as dancers. This employment rate for dancers is on par with New York City. The average hourly wage for dancers in Minneapolis is $14.51/hour.
4. Honolulu, HI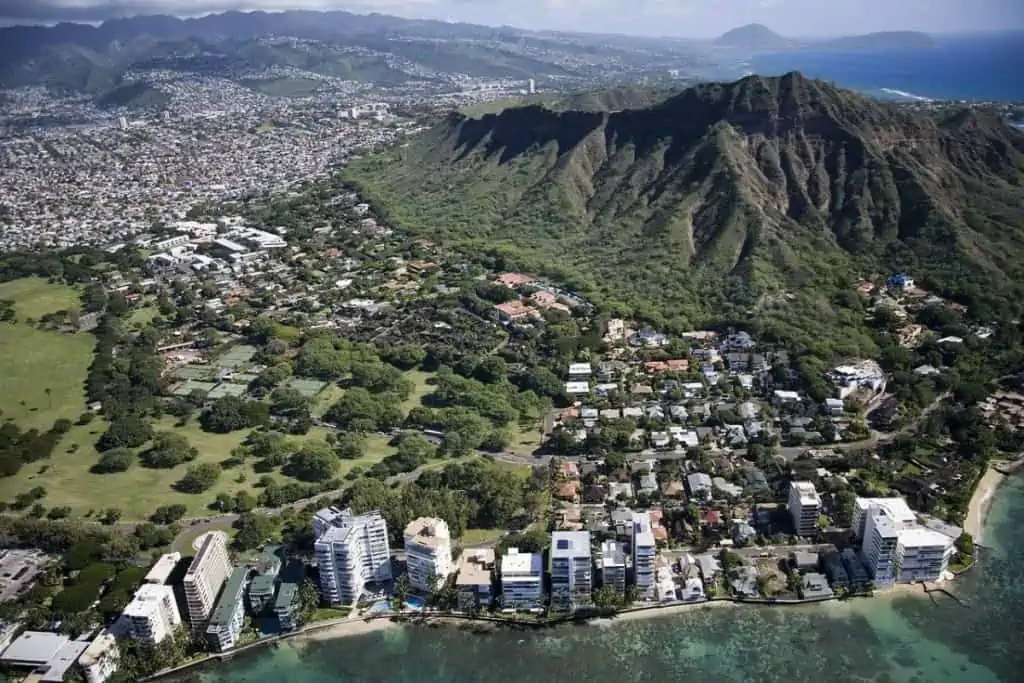 Honolulu, Hawaii's capital, has the highest demand for dancers in the country outside of Las Vegas, Nevada. Dance is enormous in the Hawaiian capital, and there are almost 3x as many dancers per capita in Honolulu as there are in NYC.
There are, on average, 0.62 per 1000 residents in Honolulu working as dancers. This number is only slightly behind Las Vegas and 3x as much per capita as NYC. The average hourly wage for dancers in Honolulu is $16.99/hour.
5. Chicago, IL
The Windy City has always attracted dancers due to its central location and history in the arts. Despite not having as many dancers as the top-ranking cities, Chicago still boasts higher employment rates for dancers than entertainment centers like Los Angeles.
There are, on average, 0.06 per 1000 residents in Chicago working as dancers. This number is slightly above average for the country. The Bureau didn't release statistics for the hourly wage of Chicago dancers.
6. Los Angeles, CA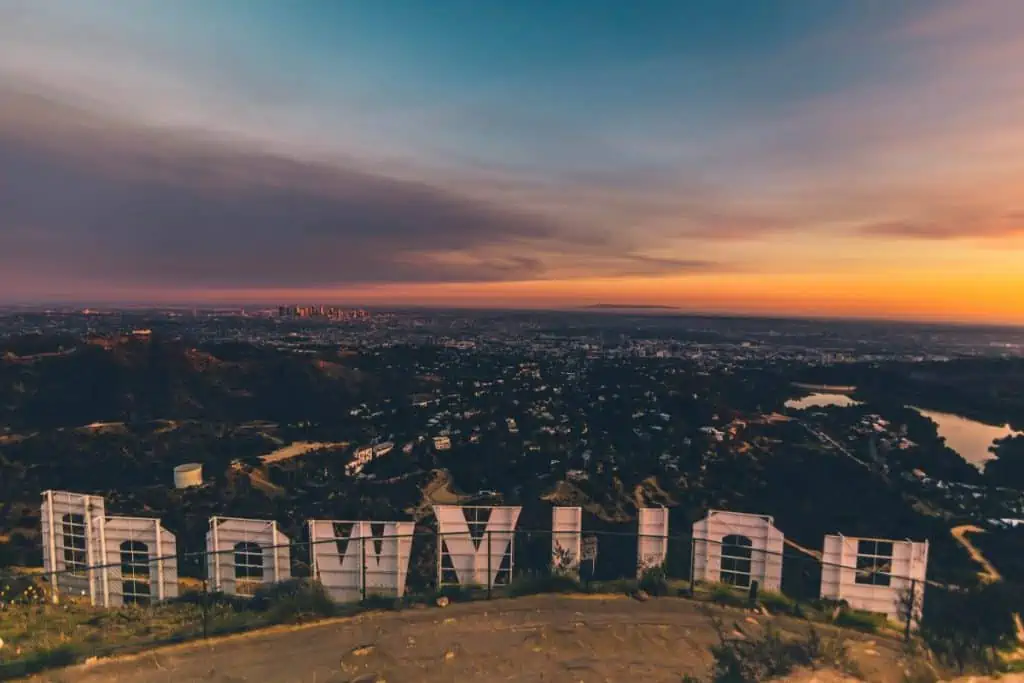 Los Angeles, CA, is the center point of entertainment in the United States. Dance classes are massively popular in the City of Angels. L.A. is one of the top cities in terms of employment for dancers and hourly income, rivaled only by cities such as NYC and Las Vegas.
There are, on average, 0.04 per 1000 residents in Los Angeles working as dancers. This number is slightly lower than the New York City average. Los Angeles dancers earn, on average, $26.27/hour.
7. Denver, CO
The Denver metropolitan area in Colorado has one of the most stable job markets and incomes that allow families to sign up their children for dance classes. Colorado surpasses cities such as NYC and L.A. for dance classes per capita, making it an ideal location to start a dance studio.
There are, on average, 0.17 per 1000 residents in Denver working as dancers. Colorado dancers earn, on average, $16.12/hour.
8. San Francisco, CA
San Francisco, CA, historically has one of the most extensive creative scenes in the country and attracts everyone from hippies to techies. Boutique studios thrive in San Francisco, with studio types ranging from yoga studios to dance studios. Dance studios in S.F. are bound to attract attention, despite similar rent costs to NYC.
There are, on average, 0.09 per 1000 residents in San Francisco working as dancers. This number is slightly higher than the Los Angeles average. San Francisco dancers earn an average of $22.32/hour.
9. Philadelphia, PA
The City of Brotherly love has always been influential in the dance scene. Philadelphia is home to many dance studios and with more attractive rents than neighboring cities such as Washington D.C., it's an excellent location to start a dance studio.
There are, on average, 0.06 per 1000 residents in Philadelphia working as dancers. This number is on par with cities such as New York per capita. The Bureau didn't release wage statistics for Philadelphia dancers.
10. Worcester, MA
Worcester, a prosperous small town in Massachusetts, surpasses other cities in terms of dancer employment per capita, and it's similar to Las Vegas and Honolulu in this regard. This relative popularity makes it an ideal place to open a dance studio.
On average, there are 0.54 per 1000 residents in Worchester working as dancers. This number is on par with cities such as Las Vegas per capita. Worcester dancers earn, on average, $17.98/hour.
The Dance Studio Location Checklist
As mentioned, location is the primary factor that can make or break your dance studio. In this section, I will cover the critical factors you need to consider when choosing a location for your dance studio.
Proximity To Clientele
The geographic placement of your dance studio has to be in proximity to your target audience. Specific dance styles and the studio brand can give you leeway in choosing the right location. However, most dance studios need to be accessible and in safe areas.
Example: If you teach urban dance classes, you should get an office at a building in the urban core of the city, as the location has to be accessible to the primary clientele.
The following locations are the top tips for areas based on dance styles:
Singles & Couples Dance Classes
Location Tip: If you teach dancing to singles and couples, you will likely see them for a few classes to a month tops. Location is not paramount for studios teaching singles and couples the basics of dance.
Example: If you teach couples how to dance for a wedding, you'll only see them for a few classes. If you open your studio on the outskirts of the city, the clientele won't mind as they only have to drive there a few times for classes. However, if they take these classes regularly, they might choose a dance studio closer to them.
Ballet, Salsa, Street
Location Tip: If the studio specializes in a particular dance style such as ballet or urban dance, the location should be adjacent to where the most extensive client base for this type of dance lives.
Example: Urban dance classes will typically not be near family-friendly housing, but they're usually in noisy urban cores at the center of the city.
College students or post-secondary dancers typically take adult ballet classes. The best locations for these studios will depend on where the highest concentration of that demographic is in your city. If you start a studio in New York City, the Upper West Side would be a suitable place for ballet dance studios due to its proximity to Broadway.
Ethnic Dances: Salsa, Jazz, Folk
Location Tip: If you teach ethnic dances, you should place your studio next to the highest concentration of the particular ethnicity. Example: Salsa classes might fare better in locations with a high concentration of Latino residents. Jazz might be more mixed and should fare well in diverse communities that don't have a single dominant ethnic presence.
Safety
If possible, you should open your studio in a safe area that has low levels of crime. However, this might not always be possible given your budget.
The safety component doesn't have to be the deciding factor, and if you have nearby banks, food stores, and franchises, you should be good to go. Ideally, you want your studio close to other businesses, but not directly next to your competitors' dance studios.
Use the ADT crime map to research crime in potential neighborhoods you're considering and use it as reassurance the area is low-crime. Specific areas can transform at night and become unrecognizable. The ADT crime map gives you neighborhood-level insights for the crime levels of each region.
Proximity To City Attractions
Dance studios located at convenient locations such as main city streets and malls have an advantage over studios tucked away in impossible-to-reach back roads.
To determine how accessible a location is, ask yourself how you would describe it if you couldn't give any visual clues. Is your studio close to a city landmark that everyone in your city recognizes?
Example: If your studio is close to the Empire State Building, students will find it easy to discover your location. The closer you are to landmarks and well-known sites, the better off you'll fare. Students who have never been to your business don't want to spend 30 minutes looking for the studio after they park.
When your studio is next to an attraction, your students will automatically know how to get there. Then, they'll only have to fire up Google Maps to find you. Students need a general direction, and the only way you can give it to them is to look up accessible locations in advance.
Pro Tip: You'll be describing how to get to your studio thousands of times over many years. To make this process easier, you can pick out a location that is close to a notable attraction or landmark in your city. Also, make sure to get your dance studio on google maps.
Compatible Nearby Businesses
The businesses located in your vicinity have to be reputable and compatible. Certain types of businesses might not be compatible with your dance studio.
If your dance studio is serving kids, then you could look for a location that has other businesses focussing on afterschool activities, such as swimming schools, language, and math evening schools.
The advantage of choosing a location with compatible businesses is that you can work together to attract the same clientele who will be interested in the services offered by both your companies.
Picking a location is not only about convenience but also about the way your business neighbors impacts you.
The most compatible neighbors for dance studios are establishments with a similar clientele demographic.
Size Of Your Dance Studio
When you rent a space, you are renting or leasing office space the same as any other business. You'll sign a lease on a space that you can furnish with mirrors, floors, and sound systems.
The size of each room in the studio is a factor, and there are specific sizing recommendations for dance studios in particular.
The Center For Educator Development In Fine Arts (CEDFA) claims that "Dance studios should accommodate 100 square feet per student at a minimum. If the studio is also a performance space, it needs to have around 5000 square feet in total. The ceiling height should be between 20-24 feet, but 16 feet is the minimum".
CEDFA's facility guidelines also state that there should be "no posts or columns in the interior" and that each student must have "a minimum of 5 ft. of barre". There should be mirrors on the walls, and the mirrored sections should be 6 feet by 8 feet, as well as attached around 6″ from the bottom of the floor.
The performance area is not your only concern. You will need additional space for the lobby/reception, locker rooms, showers, and warehouses. More space can make your dance studio feel luxurious and help you become the staple for dance in your city. If you have less room, you'll find it hard to run a dance studio.
However, if you run a fitness studio using dance as the primary modality, you will require a much smaller space.
Visible Dance Studio Location
Roadside visibility is free marketing for your dance studio.
If your studio is in an office building, you can display the logo on the outside, which intrigues casual passersby. The visibility factor allows potential customers, students, and vendors to locate your studio quickly.
Locations with public transportation links are the best locations for dance studios in the urban core. Sites that are visible from the roadside or parking lot are the best locations for dance studios in the suburbs.
Think about how you drive past a shopping plaza and all the logos you notice along the way. Would your dance studio be spotted the same way? Whatever you do, you should optimize your studio for maximum visibility.
City Zoning Laws & Permits
Operating a dance studio is similar to owning a retail store – you must comply with local building codes and regulations.
Dance studios are subject to commercial regulations, as they're not private residences where you can make all the changes you want as long as you have the money.
Example: You might not be able to install showers before getting approval from the city council.
Before you sign a lease on the space for your studio, ask yourself the following questions:
Is the office space you're renting located in a zone that allows dance studios? This point is especially important in cities such as N.Y. in which dance studios are not allowed in all neighborhoods.
Are there space regulations in terms of space per student? CEDFA recommends 100 square feet per student, but your city might have different requirements.
Are there any safety requirements such as multiple exits, fire extinguisher requirements, extra doors, and locks?
Are there minimum restroom requirements for your office's square footage?
Is your landlord going to carry out any repairs necessary on the premise such as plumbing, HVAC systems, wiring, and roofing?
Do you have a license to operate a dance studio, or do you need one at all in your city?
These questions are things you must ask yourself before you put down a deposit on a lease. Many restrictions apply to dance studios that don't apply to establishments such as banks. Even if you sign a contract for a lease, your studio could be closed by the local government if it doesn't abide by local zoning laws and regulations.
Registering Your Dance Studio Business
Dance studios function as commercial establishments, and you must register your studio with the IRS (U.S.) or the Companies House (U.K.). Even if you're the sole dance instructor in a small privately-owned studio, you must still register your dance studio.
The following are the four ways in which register your dance studio:
Sole Proprietor. A sole proprietor business is ideal for small privately-owned studios. There are no legal differences between the individual's income and that of the company.
S-Corporation. S-corps are corporations for large studios that have shareholders, and they can avoid paying double taxation (one for the business and one for the shareholders). You can technically be the sole owner-shareholder, or you can assign a family member as a co-owner.
C-Corporation. C-corporations are corporations owned by shareholders.
LLC: Limited Liability Company. This structure offers dance studio owners the ability to incorporate as a limited liability of corporations, which still provides the flexibility of a partnership. This structure is ideal for studios with co-founders with a shared partnership.
In the U.K., the primary way of incorporating your dance studio will be a Limited company structure.
To conclude, the location of your dance studio will play a significant role in the success of your studio business. Although you might not be able to control the city or country where you establish your dance studio, you can improve your chances of success by following the checklist provided.
NOTE: I have written an article on whether you can turn your garage into a dance studio. In this article, I explore the legal aspects, costs, and best practices to turn your garage into a dance studio. If you are an aspiring dance studio owner, do explore the article.
I write abouT establishing and Growing your boutique Fitness/Wellness Business. I promise no spam, i hate spam.
Enter Your Email To Receive Growth Tips For your Boutique Studio. I Also Send Out Occasional Discounts And Freebies
---
About the author
Naz Ahm is the founder of StudioGrowth and has spent a decade growing start-ups and venture-backed companies. He writes about sales, marketing, and growth, especially in the fitness and wellness industry.
Naz has an MBA from IESE Business School and started his journey in the wellness industry when he set-up an on-demand wellness business. Naz currently resides in London, U.K.