With boutique fitness studios charging upwards of $40 per class or more, it might be easy to assume that boutique fitness studios are always profitable. However, just because the foot traffic comes from members wearing $200 sneakers doesn't mean the business will always earn a profit.
So, are boutique fitness studios profitable? Boutique fitness studios can be highly profitable. You can expect to turn a profit within 6-18 months. However, you need to make sure you do everything right. If you choose the wrong location or messaging, charge the wrong prices, or pay for ineffective marketing, you risk losing money.
Knowledge of business, finance, and marketing is just as important as a love for fitness if you want to run a successful boutique fitness studio. This industry is intensely competitive. This guide will tell you exactly how to get your boutique fitness gym to profitability, so let's get started.
What is a boutique fitness studio?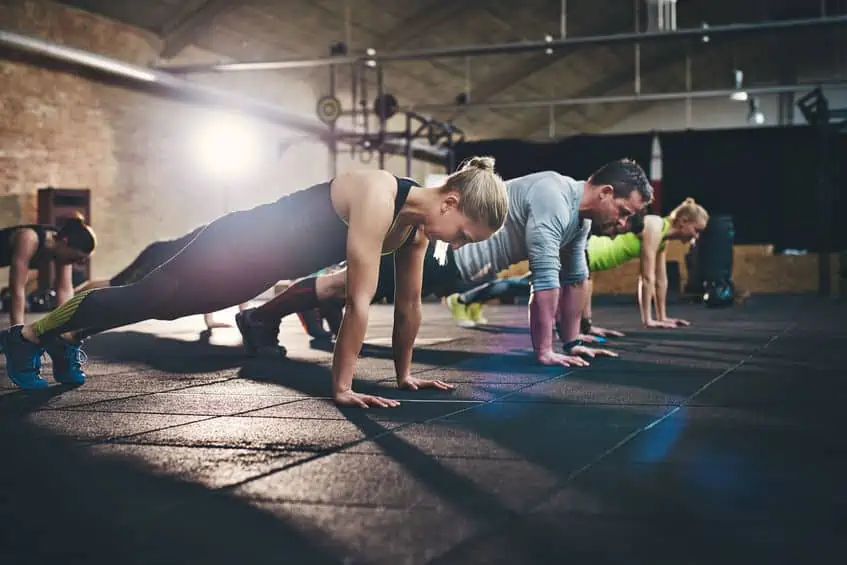 For the sake of clarity, I want to define what a boutique fitness studio is and differentiate it from a "normal" gym.
Boutique fitness studios are smaller than typical gyms, ranging in size from 800 to 3500 square feet. This size is rather small compared to traditional gyms.
Boutique fitness studios also typically focus on one type of exercise, and members almost always work out in a group setting.
Due to the small size, most boutique studios charge a premium to join the class. Popular studios typically have a long waitlist to join, and many charge cancellation or no-show fees if students decide to skip a class.
The easiest way to conceptualize a boutique studio is to take a look at some real-life examples. Here are a few of the most popular boutique chains currently in operation:
How Much Does It Cost to Open a Boutique Studio?
To forecast if your boutique fitness studio is going to be profitable, you first have to identify every expense and income.
To determine startup costs, you must first decide what type of studio you want to have. You have two primary choices: create your fitness brand, or work under an existing brand by purchasing a franchise.
Starting Your Own Boutique Fitness Studio vs. Franchising
If you want to go it alone without the help of an established brand, you'll find that you simultaneously have more freedom and more risk.
The freedom comes from being able to do things your way. You won't have to meet any corporate guidelines regarding the appearance of your studio, the content of your workouts, or the way you market your brand. You'll also be free of the significant monthly franchise fees that come with opening up a new branch of an existing brand.
The risk comes from being completely on your own to navigate the murky waters of running a boutique fitness studio in a competitive space.
A franchise will get you set up with the proper equipment, help you acquire all of the proper licenses, train you to instruct students, or even give you access to qualified instructors. Some franchises will even market the brand on your behalf, leaving you free to focus on the day-to-day operations of your studio.
If you start your own studio, you won't get any of that help. You'll have to figure it all out on your own, which increases your chance of failure significantly.
Here are two resources to help you further:
The Cost of Opening A Boutique Fitness Studio
While franchising makes things easier, it comes with a much higher price tag.
Orange Theory Fitness, for example, is one of the largest boutique fitness companies with over 1100 franchise locations. Opening an Orange Theory Fitness studio gives you the benefit of having the marketing expertise and brand recognition that a startup would not have. However, it comes with an initial investment price tag of about $560,000.
If the franchise route is beyond your means and you just want your own brand boutique fitness studio, you will still need to invest significantly to guarantee that your studio doesn't fail.
Choosing a Location
Choosing a location will dramatically impact both your startup costs and your chances of success.
Boutique studios that report higher profits also report a higher than average cost for rent or rent payments. It might be tempting to choose a location with lower rent. Still, for a niche business like boutique fitness studios, your location will need to be one with high traffic, ideally in a city where lots of millennials live and work. Doing business in these locations is not cheap.
The average size for a boutique studio is 3,000 square feet, which is small enough to be intimate but large enough to accommodate enough people to allow the business to grow.
The most successful boutiques pay an average of 14% of their monthly revenue on rent or mortgage. Studios that are paying less than that report lower earnings, which suggests the money they save in rent also negatively affects their revenue. Remember, boutique fitness is a trendy way of life for your members, and the location plays a significant roll in whether they decide to choose your studio.
Buying Equipment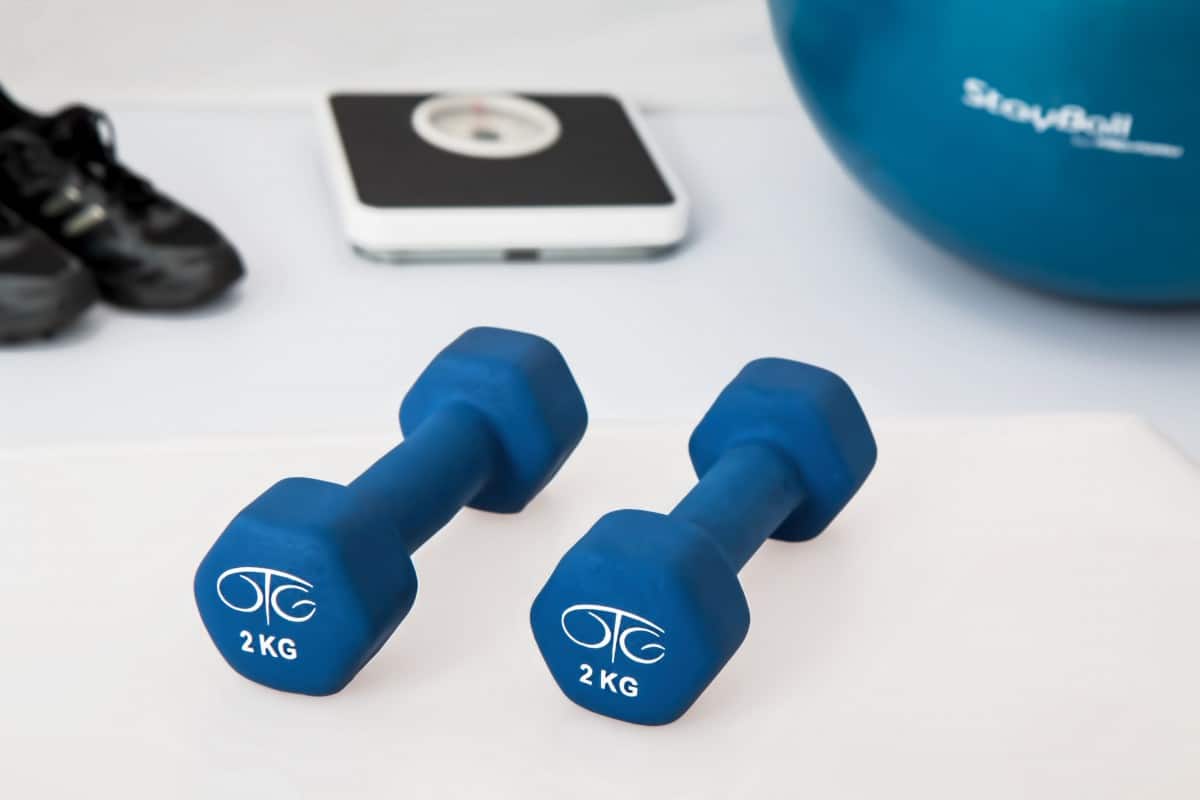 You will also need to decide what equipment is needed to start your business.
If you offer high-intensity spinning classes, for example, you will need to purchase good quality stationary bikes, which average $800-$1000 apiece. People who are going to pay significant money to take classes in your studio will expect quality equipment with which to exercise, so this is not an area where you can cut corners.
Payroll
When calculating operating expenses, which you should cover in the startup funds for at least six months, you need to be aware that typically 30% of revenue is spent on payroll.
In the boutique fitness studio industry, the experience of the customer is vital to the success of the business. Apart from the high spending on the decor and ambiance, your staff cost will also be high since you should be hiring well-known and experienced instructors.
In the boutique fitness industry, trainers often have celebrity like statuses and attracting the right trainers can do wonders for your boutique fitness studio.
For example, Equinox Fitness Centers pay their instructors $20-$35 per hour. Paying a higher wage for an excellent instructor will be invaluable to your studio. The average price your members pay to take a studio class is $34 so, although that rate of pay may sound high, you cover that cost with one client.


A computer system and quality business software is also a must. You will need to keep track of clients, what they spend, and the trends in attendance.
Many solutions for fitness facilities are cloud-based and cost between $50-$150 per month for a subscription.
StudioGrowth is among the best and is excellent for new boutique fitness studios. Simply get started, and you can run your entire fitness business on autopilot. Additionally, review my guide on the top fitness studio management software to understand more about how fitness software can assist your business.
Marketing and Other Extra Expenses
In the startup costs, you should also account for funds for marketing, launch events, and unexpected expenses. Social media is an excellent and inexpensive way to grow your client base. However, hiring a social media manager might also make sense, given the social appeal of boutique fitness studios.
Your Salary
Before you finalize your startup costs, remember to calculate your own salary. Many new business owners forget that they also have to pay themselves in the months before a business is profitable.
It might seem noble to not take any salary for years on end. However, one of the key reasons for the failure of businesses is founder burnout. Take care of yourself and pay yourself appropriately.
Legal Protection
Lastly, an important part of opening a startup business is ensuring both you and your business are protected legally. You will have to decide how you want to structure the business and make sure your investments are properly insured.
The best bet is to hire a business lawyer who specializes in startups, or, if you're lucky enough to have a lawyer as a friend or family member, you could swap with them for free studio classes.
Boutique Fitness Studio Profit Calculator
In the previous section, we have explored the factors that affect the start-up costs of a boutique fitness studio. In this section, I have provided a profit calculator that you can use to calculate your monthly revenues, expenses, and profits.
Use the profit calculator to identify your breakeven point and when you can expect to be profitable.
How to Avoid Losing Money In Your Boutique Fitness Studio Venture
There is no guarantee that even a well-researched business will succeed. While boutique fitness studios are popular now, if the economy turns downward, expensive fitness classes may be the first thing people eliminate. However, there are some steps a business owner can take to minimizes losses.
Invest in ongoing market research to always stay on-trend.
Don't undervalue what you are offering. Boutique fitness studios cater to those who have money. If you charge less than the boutique down the street, it will reflect negatively on your studio. People can exercise at home for free – what you are selling is the experience they have at your studio.
Make your boutique a destination. Perhaps offer free pampering samples in the changing room. Learn every member's name and something about them. When someone is paying over $30 for one exercise class, they enjoy being greeted by someone who knows their name. Personalization, both online and offline, is the key.
Don't give in to the temptation to offer "free giveaways." It devalues the product you are offering. Stay away from ClassPass if you are positioning your boutique fitness studio at the premier end.
Concentrate on offering exceptional value. Boutiques charge high prices for their classes, so more is expected in return. Invest in quality, high-energy instructors, so your classes are worth the cost. Clean and modern studios create an inviting atmosphere
Encourage feedback from your customers. Ask them why they choose to return or what you can improve.
Reinvest in the community through donations or sponsorships. Your name recognition associated with inclusion and generosity is a win-win.
How to Make More Money In Your Boutique Fitness Studio Venture
The more money your business brings in, the more you can reinvest in the business. However, you don't need a ton of extra money to bring in extra revenue. Here are a few ways you can increase revenue without breaking the bank:
Sell t-shirts, socks, and towels with your logo.
Offer a referral program where members receive a discount (or one of your t-shirts) if they bring a friend. [Use StudioGrowth as it has an in-built referral module]
Contract a nutritionist to offer nutritional counseling as an upsell when members are purchasing class-packs and memberships online. [Use StudioGrowth to offer one-click upsells]
Reach out to similar businesses in the area to offer cross-marketing: a massage therapist could give 20% off to someone taking your fitness class and vice versa.
Conclusion
The simple answer to the question, are boutique fitness studios profitable? , is yes. It all depends on how you run the operation.
If you do everything right, the business should start to turn a profit in 6-18 months. If you have good business sense and your research suggests you can bring in enough clients to cover all costs plus make and sustain a healthy profit, you are on your way to owning a profitable studio.

I write abouT establishing and Growing your boutique Fitness/Wellness Business. I promise no spam, i hate spam.
Enter Your Email To Receive Growth Tips For Your Boutique Studio. I Also Send Out Occasional Discounts And Freebies
---
About the author
Naz Ahm is the founder of StudioGrowth and has spent a decade growing start-ups and venture-backed companies. He writes about sales, marketing, and growth, especially in the yoga, fitness and wellness industry.
Naz has an MBA from IESE Business School and started his journey in the wellness industry when he set-up an on-demand wellness business. Naz currently resides in London, U.K.