If you are a fitness entrepreneur asking yourself the question, "How to build a fitness brand?" you are already ahead of the competition. Building a fitness brand is much more nuanced than accumulating a following on social media.
Fitness is one of the most competitive and profitable niches on Instagram. You need to rise above the noise to create a memorable brand. If you are specifically interested in Instagram marketing for your fitness brand, I have written an in-depth article which you should read. You can find it here: Instagram Marketing.
So, how do you build a fitness brand? You can create an authentic and memorable fitness brand by executing on the following:
Brand strategy

Identify your fitness niche
Define the target market
Positioning of your brand

Vision and Mission
Values and Style

Brand Values
Name, Logo, and Design

Brand building go to market channels
In this article, I will explore, with examples, what it takes to build a fitness brand. As a fitness entrepreneur, if you spend time thinking about the ideas I present, you will be well-positioned to escape the commoditization of fitness and be able to, at the very least, create a brand that is adored by your members.
Why Build A Fitness Brand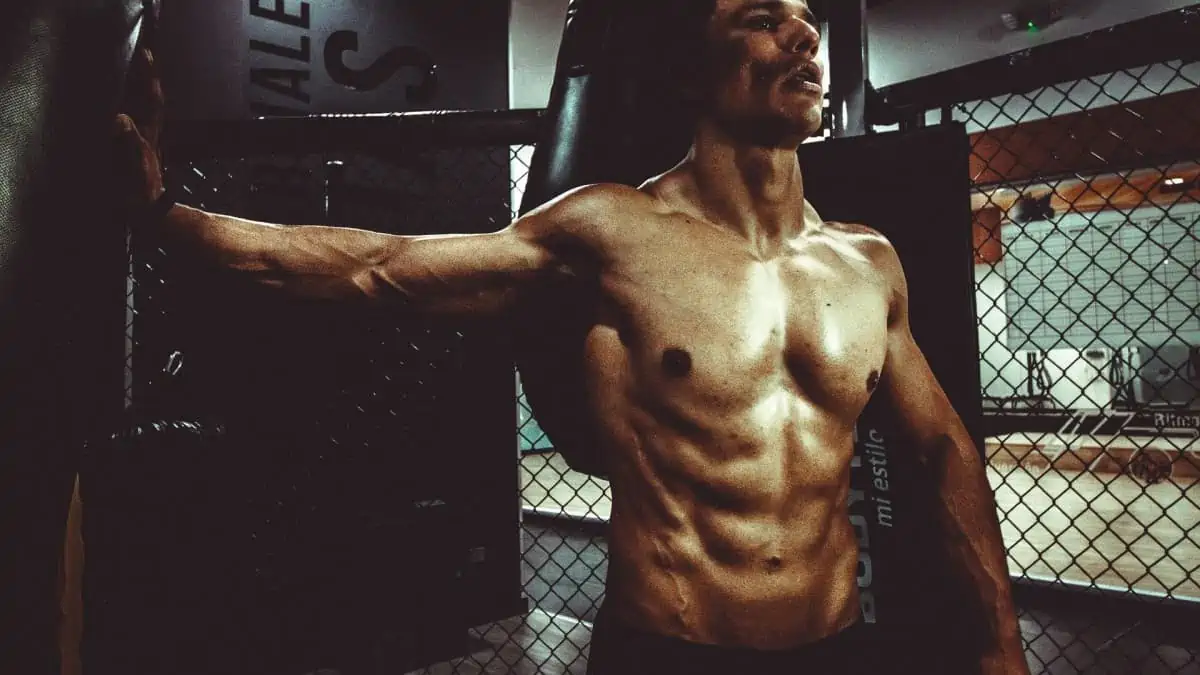 So, why should you even bother building a fitness brand? As a fitness entrepreneur, the difference between getting by and being wildly successful is to have a positive brand. Without a brand, your fitness studio is a commodity, just another fitness studio, and you will have to struggle each day to attract and retain clients.
If you are successful in building a fitness brand, customers will flock to you by word of mouth referrals. Your cost to acquire new clients will reduce, and your members will stay with you longer. All this means you will be more profitable or be able to invest in further growth.
Contrast this with a fitness studio/gym that has not worked on building a brand. Perhaps you have seen these gyms or studios in your locality. People don't remember the name or the value proposition. They probably go there due to proximity and will shift if another gym or studio opens up in the same block.
The only thing preventing your Gym or fitness studio from becoming a commodity in the hyper-competitive fitness world is the brand you build.
What Is A Fitness Brand
A fitness brand is simply the way the world looks at you. It is the meaning that you send to the world and especially to your customers, employees, and partners.
In the U.K., we have a chain of low-cost gyms called "Pure Gym." Now, "Pure Gym" aims to provide an inexpensive, high-quality fitness experience using innovative technology. The described experience is apparent right from the moment you enter the gym. There is no reception and people self-check-in. You will find good quality, reliable equipment to meet your fitness goals. "Pure Gym" has built an easily identifiable brand that means low-cost and honest to their customers.
Similarly, consider Equinox, a chain of luxury fitness centers. The brand caters to folks who never compromise. Right from the moment you try to sign up on their website, you are asked to provide your details so that a member of staff can attend to you. Everything is taken care of, and a member need only be concerned with getting fit. Equinox has a clear luxury brand that means luxury, sophistication, and opulence to its customers.
The above two examples should make it clear to you what a fitness brand means. To create your fitness brand, you need to create a consistent message by which the world views you.
How To Build A Fitness Brand
In this section, the focus will be on the steps you can take to start building your fitness brand. We will cover both high-level strategy and some basic tactics to help develop your fitness brand.
Fitness Brand Strategy
If you are an individual fitness instructor or personal trainer, do not get phased by the business terms. Trust me, you can do the thinking and the execution, even if you are only now beginning your journey.
Think of your fitness brand strategy as your north star, the guiding principle for all your brand activities. Your brand strategy represents the direction you are going in, and you will develop tactics to execute the plan. In this article, I will cover three critical elements of your fitness brand strategy: your niche, target market, and brand positioning.
Finding Your Fitness Niche
The first step to building a cohesive fitness brand is to identify your niche. Most of you will already have some idea of the fitness niche you will operate. For example, you will know if you will be creating a fitness studio or a Yoga center.
Finding a niche depends on your expertise and your goals. You must also evaluate the competition, the location, and the demand to identify the niche. The fitness niche you select will play a critical role in your branding.
A tool I often use to help me come up with ideas is to use a grid layout to generate ideas. I usually use this method to create names for new businesses, but it can be easily applied to develop ideas for your fitness niche.
Create a table, as shown, with the headers representing the critical factors for your niche. After you fill in the table with various options, you will be able to come up with hundreds of ideas.
In the above example, one fitness niche idea could be, an independent studio that provides Yoga classes using innovative technology and serves millennials. Does this sound like an idea that could be successful? Well, it is. Let me present to you, Chroma Yoga.
Once you have a list of niche fitness ideas for your fitness brand, you can begin analyzing the competition and the demand. Doing this, you can settle on the fitness brand that aligns with your strengths, and that can also be a successful business.
Defining Your Fitness Target Market
Identifying your target market will play a crucial role in the success of your fitness business. Often it is suggested that you continually test your brand proposition with different groups of your customers to find the group that brings you the most business. That group will represent your target market. This method of finding your target market is a process of continual testing.
However, as you begin designing your brand, you can approach this challenge backward. You can first identify the people and groups of people that your brand will work with and the groups with whom your brand will not work. This thought experiment will shape your marketing and branding initially and perhaps even for the lifetime of your fitness business.
Consider the example of a list of people or groups that represent your brand's ideal customers:
Folks actively looking for help and guidance to get fit
Overweight parents seeking motivation to get fit
People with a healthy lifestyle
Over 50's
Similarly, consider an example list of people who you would never take on as customers:
People looking for a one time class (tourists, Groupon)
Folks looking for quick, immediate results without the hard work
Those using illegal performance enhancers
Under 18's
The above list is rather generic. You will need to create the type of customer that is specific to your scenario. You need to be as detailed as possible. After this exercise, you would have a complete view of your target market.
For Example, Mata Fitness serves young millennials who are tired of the traditional fitness classes and are looking for more creativity and exploration in their fitness classes.
Positioning Your Fitness Brand
Positioning your fitness brand will determine the type of customers you attract. Identifying the place your fitness brand fits into relative to the other fitness brands in the market is your brand positioning.
Some examples of positioning could be – Low-Cost, Mass Market, Luxury, Bespoke, Professional, 24/7, etc. The positioning of your brand will determine who will be your direct competitors because you will be competing for the same customer segment.
Let us consider three examples from the U.K., Pure Gym, Equinox, and Barry's Bootcamp. Each of them has its unique brand positioning in the U.K. fitness market.
Pure Gym positions itself as the low cost, reliable provider, whereas Equinox positions itself as the luxury provider, the Harrods of fitness brands. Whereas Barry's Bootcamp positions itself as the innovative HIIT fitness experience offering short 40-minute classes where members burn over 1000 calories per class.
How To Find Your Fitness Brand Positioning
Start by identifying some of your competitors. If you have not started operations yet, find some other fitness businesses that you feel would be your competitors when you begin operations.
Then identify the attributes that separate competitors in the space. Consider the table shown below. I have identified key characteristics of a fitness business and filled in the table. Then I have added a bull's eye icon next to the feature that defines my fitness business.

From the table, my fitness business serves the mid-market segment, providing HIIT group fitness classes at a competitive price. The environment of the sessions is friendly, and my studio is in the business district near office workers.
Similarly, find the brand positioning of your key competitors using the brand positioning table. Once you know the brand positioning, the next step is to integrate this knowledge into your marketing.
Using Your Brand Positioning To Succeed
Now that you know where your brand positioning is, relative to your competitors, you can use this knowledge to design your marketing strategy.
In our example, your fitness studio provides HIIT group classes at a competitive price in a friendly environment. Let's say your competitor does the same, but the atmosphere is competitive, as is the case with several HIIT group sessions.
In this case, providing a friendly environment is your differentiator. You can use this message explicitly in your marketing to attract city workers who want a warm, welcoming environment rather than a continuation of the competitive work atmosphere they just had.
Alternatively, you can be discreet about your brand positioning to succeed. For example, your competitor could be providing HIIT group sessions and pricing at the luxury end. Your pricing is competitive and will naturally attract clients who want a similar experience but for a better price.
Vision And Mission Of Your Fitness Brand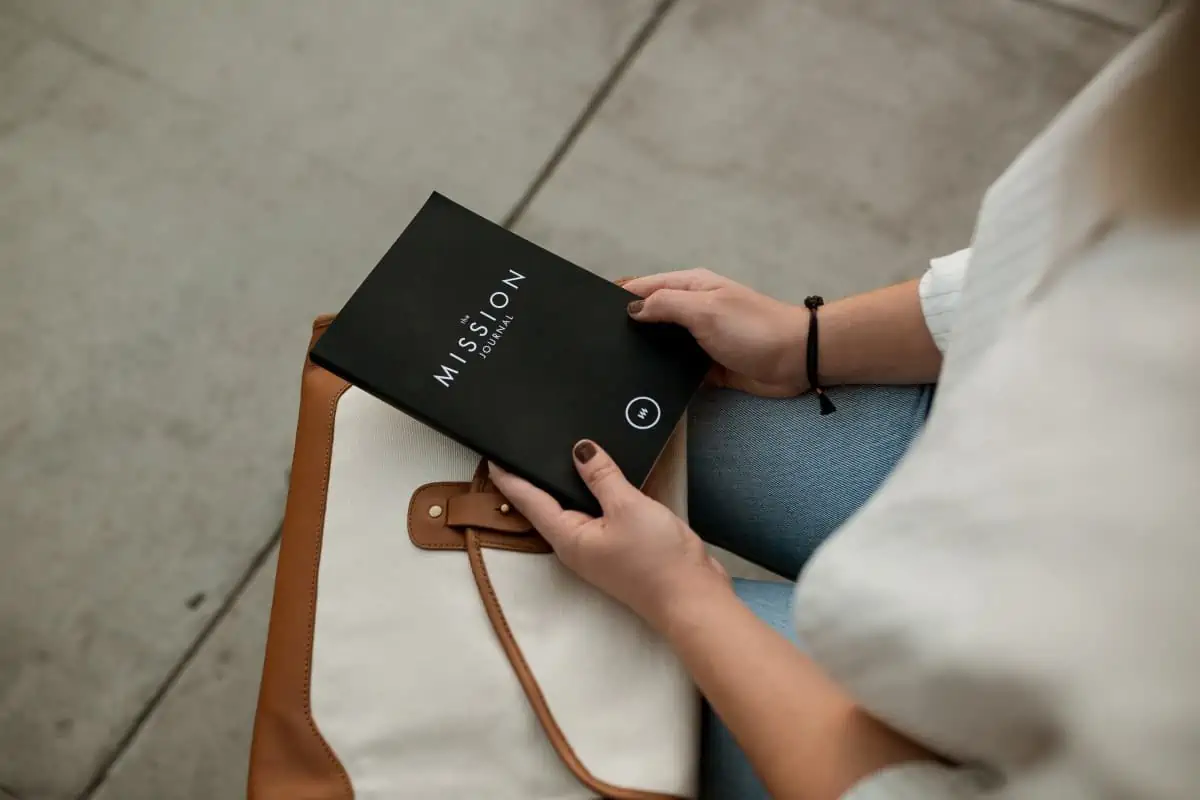 Now that you have your overall fitness brand strategy, you will need to look into the future and identify your vision and mission. The whole concept of creating a vision and purpose for your business might seem dated, but it is an important step. It is at this stage where you will realize whether you are genuinely excited about your fitness business or not.
Vision For Your Fitness Brand
The vision for your fitness brand represents your vision for the future of your fitness brand. It is at this stage where you will look three years, five years, and ten years into the future and see where your fitness brand has reached.
This view of the future is the moment where the rubber meets the road. Based on what you see, you will understand if you are excited about your business or not. If you find yourself not being excited by the future vision of your business, then it is the perfect time to stop and reconsider things.
To create the vision for your fitness brand, think about where you want your business to be in the future. How many fitness trainers work in your business? How many locations do you have? Are you profitable? How does your life look in the future?
If this vision excites you, write down everything you see. This view of the future will become your motivational guide during tough times. If the image of the future does not excite you, then you know you have to stop going down the path of starting your fitness brand.
So, how does having a vision help build your fitness brand? Having a vision will guide you in making the right decisions because you will make the decisions from the perspective of where you want your fitness brand to be in the future.
Mission Of Your Fitness Business
We all have heard of corporate missions and have come to view them as just words. Whenever I start a new business, I spend significant energy thinking about my reasons for starting the business. Having a clear idea of why I am doing something helps me brand my products and services authentically.
For this reason, I believe, for an entrepreneur or a small business, it is crucial to know the mission of your business. The "mission" represents the underlying good that you wish to achieve with your fitness brand.
For example, the mission of your fitness brand could be to help people live healthier lives. With this simple mission in mind, you will find this core mission will guide your actions and decisions as you build your fitness brand.
Values And Style Of Your Fitness Brand
The final major piece of your branding puzzle is to identify your brand values and your brand style.
Your brand values will be your guiding light and will hold you accountable. Your brand style will represent how the world will view you. Both these elements are crucial pieces to build your fitness brand.
Brand Values Of Your Fitness Brand
If you want to build an authentic fitness brand, you must identify your brand values. Don't fall in the trap of choosing generic brand values such as high quality, world-class, and the like. You must select values that are authentic to you and are the reason for you starting your fitness brand.
When you choose brand values, they must meet the following criteria:
Your brand values must inform behavior
Should be relevant to your fitness brand
Long-lasting
Can be communicated quickly to employees and clients
Authentic to you
Building your brand values requires authentic self-reflection. You need to identify values that are specific and relevant to you. For example, a simple value like being customer service oriented can mean everything to one brand, whereas it could mean next to nothing to another brand.
For example, your brand value could be "People First." You can call this value "No one gets left behind." This brand value signifies to your customers, no matter what stage they are in their fitness journey, they can come to you for help.
Similarly, your employees understand that your fitness brand is a place that will nurture them, and they can grow their careers with you. This brand value is actionable in the actions and decisions of you, your staff, and your customers.
Style Of Your Fitness Brand
The style of your fitness brand is the design, the colors, the name, and aesthetics. The style could be friendly, feminine, competitive, aggressive, etc.
Logo is an essential piece of the style of your brand. Especially for a fitness brand, the logo plays a significant role in brand identity and brand recall. I won't go in-depth on the topic of choosing a logo, but Dribble is an excellent place where you can learn about designing a logo.
Naming your fitness brand is part of your overall brand, and you will consider the name in conjunction with the logo and the overall design. I have written an in-depth article on choosing the name for a Yoga studio, and the concepts apply to a fitness studio as well. You can find the article here: Naming your studio.
Design represents your overall style. The design will convey to the world whether your brand is quirky, friendly, fierce, etc. Incorporate the chosen design in all your customer-facing assets – website, fitness studio booking software, Social media, etc.
Brand Building Go-To-Market Channels
At this stage, you have identified your fitness brand strategy, your mission, vision, values, and style. Now it is time to integrate all this work into your marketing strategy.
For fitness entrepreneurs, two marketing channels stand out from the rest. Social Media and PR can significantly boost your brand and get you a steady stream of customers. You will find several multi-million dollar brands that got their start on Instagram.
Social Media For Your Fitness Brand
Social media, especially Instagram, will most likely be your top-performing channel for customer acquisition. Instagram is excellent for brand building as you can convey your style and values easily. Instagram is visual, and hence it should be your strength in terms of building your fitness brand.
If you are interested in how you can use Instagram to build your brand and make it your top-performing customer acquisition channel, then you must read my in-depth article on Instagram Marketing.
PR For Your Fitness Brand
PR (public relations) is another excellent channel for brand building. With PR, you have the option to build a story and narrative. Creating a fitness brand is all about your story, and PR as a channel is best suited to convey this narrative to the world.
Some quick tips on using PR for brand building:
Identify the local journalists who cover fitness and build a relationship with them
Don't be shy to pitch your brand story and narrative
Remember that journalists are looking for stories to cover. Pitch them your brand narrative with a unique and compelling angle
Use both social media and PR to convey your brand to the world. If you have followed the steps in the article, you will, at the worst, have a cohesive fitness brand that means something to your employees and customers.
Without a brand, the only way to compete is to be faster, better, cheaper, or more convenient. Having a brand will shield you from the competition, and you will be able to create a loyal following and a business that can survive the test of time.
If you found this article helpful, do reach out to me with any questions you might have. I love helping fitness entrepreneurs. You might also want to explore my guide on fitness studio marketing.
If you are beginning your fitness entrepreneur journey, take a look at StudioGrowth. I have built the StudioGrowth class management software incorporating all the growth principles I mention in my writing. I was tired of using bloated, expensive booking software, and created StudioGrowth for fitness entrepreneurs. Give it a try.
I write abouT establishing and Growing your boutique Fitness/Wellness Business. I promise no spam, i hate spam.
Ready ?
---
About the author
Naz Ahm is the founder of StudioGrowth and has spent a decade growing start-ups and venture-backed companies. He writes about sales, marketing, and growth, especially in the fitness and wellness industry.
Naz has an MBA from IESE Business School and started his journey in the wellness industry when he set-up an on-demand wellness business. Naz currently resides in London, U.K.