A common question I hear from new fitness studio owners is them inquiring, "how much space between treadmills?" they should leave. Treadmills are excellent workout machines. However, they can also be dangerous – if you place them too close together, the risk of injury rises.
So, how much space do you need between treadmills? The American Society for Testing and Materials says that treadmills must have a minimum horizontal separation space of 19.7 inches and 78 inches behind different rows of treadmills.
In this article, I will cover some essential topics related to both treadmill safety and overall fitness studio safety:
Why you need to separate your treadmills.
How to stay safe on the treadmill
Safety features to look for in a treadmill
The most reliable treadmills to buy
Why you should upgrade your fitness studios treadmills
Why You Need Space Between Treadmills
Treadmills are the most dangerous exercise equipment with the highest number of fatalities and injuries. Many prominent cases in regards to treadmill were brought to light, prompting manufacturers to increase the safety of their equipment.
As a gym owner, you must secure your treadmills if you want to build a safe environment for gym members. If you don't take precautions when placing and installing your treadmills, you are putting yourself at risk for a lawsuit. Similar to other types of machinery, treadmills are very dangerous, and you must keep them a safe distance away from each other.
To back this up, here are a few statistics and facts about the dangers of treadmills:
72,900 treadmill related injuries landed Americans in the hospital between the years of 2012 and 2014.
The average number of treadmill accidents is 24,300 per year.
Treadmills are the most dangerous exercise equipment, according to the National Electronic Injury Surveillance System.
Separation of treadmills is essential because users might become disoriented when they're overextending themselves on the treadmill, causing slip & fall accidents. If users slip on a treadmill, they can be seriously injured, especially if treadmills are linked up right next to each other. The worst thing that can happen is someone flies off one treadmill and ends up hitting another.
Mandated Space Between Treadmills
As such, The Consumer Product Safety Commission (CPSC) recommends that gym owners separate their treadmills to avoid injuries. They have good reason to make this recommendation, as they record over 24,000 injuries per year in their report.
Separate the treadmills as far as possible to avert accidents. If you must place them next to each other, you'll need at least 39″ of space between each treadmill. Your gym might be visited by inspectors who can write fines if you don't abide by standards commissioned by the American Society for Testing and Materials.
Note: The new standards for 2012 update the old 2005 standards, which mandated a separation space of 39″ between treadmills and 78″ behind the treadmills. In metric units, the distance required is 0.5m of space between the treadmills and 2m behind the treadmills.
The old standards mandated that gym owners must provide 1 meter of distance between the treadmills and 2 meters behind the rows of treadmills – they were then cut in half. The numbers decreased due to an increase in technological safety features that manufacturers added to their treadmills.
How to Stay Safe on the Treadmill
If you're the owner of a gym, you could be hit with a lawsuit if you don't separate your treadmills and instruct your clients on how to use them adequately.
There are no written rules in terms of how to use a treadmill. However, the following rules should be taught at your gym to keep your clients safe.
Create Space Between Treadmills
The first rule for all gym owners is to provide adequate space between treadmills. The most common treadmill accidents at the gym involved people who lose their stability on the treadmill and end up pinned between the wall and the machine, which results in them smashing their legs.
The spinning belt can also cause serious injury to a person if they don't have space to get away from the machine. The clearance requirements in terms of side-by-side distance are 20″ between treadmills and 78″ between the walls. Separating your treadmills will single-handedly save your members from serious injury.
Ask Members to Wear Running Shoes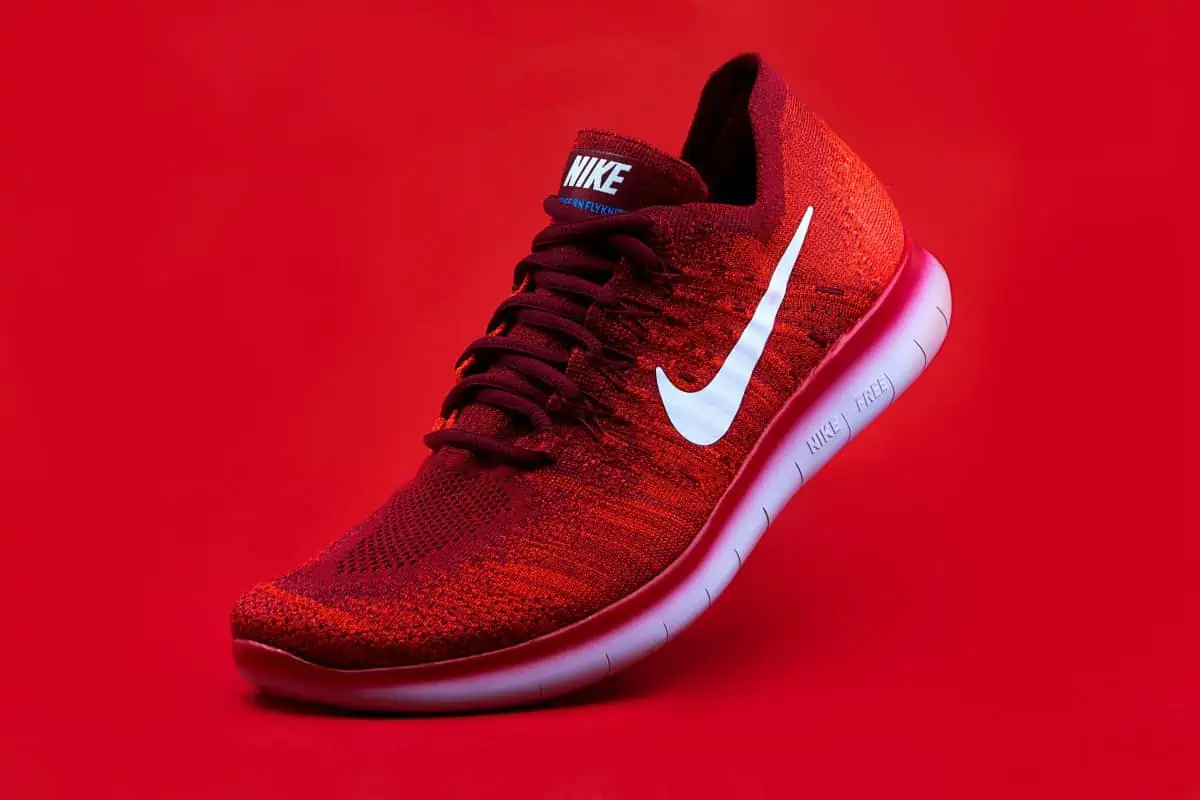 Treadmills crease friction because running on a moving belt is even harder on the feet than running on asphalt outdoors. Your clients might experience burns and blisters if they run on the treadmill without adequate footwear.
The joints also experience severe stress while running on a treadmill, and footwear can alleviate the pain and friction while stabilizing them on the treadmill.
The best shoes for running are air-lifted models such as Nike Air Max, which absorb the shock of fast movement and remove stress from the joints.
Pro Tip: Make sure to ban barefoot running at your gym and instruct clients to purchase separate running shoes for the treadmill. It's especially important to wear running shoes over regular walking shoes or formal attire, as it will save your clients from injuries and blisters.
Use the Safety Key
The safety key is a piece of plastic that attaches to your members' clothing. When someone gets too far away from the treadmill, the key separates from the treadmill and forces the tread to stop moving. Asking members to use this key prevents injuries that would be caused by falling and being thrown off of a moving machine.
Ask Members to Face Forward
There's a reason treadmills are facing TVs in a straight line of sight. Many trainees make the mistake of looking at their feet while they're jogging, and this causes them to lose balance and fall off the treadmill.
Looking at the sides is dangerous too, as your members should be looking straight to keep balance.
If you place TVs in your gym, make sure they're facing the treadmills from a straight point-of-view.
Remove Hands From Handrails
Using the handrails is dangerous at high speed, as the handrail can throw them off balance and make them susceptible to falling off the belt.
To prevent injury, train your members to keep their hands off the handrails once they gain speed and maintain momentum without gripping on the handrails. This practice is essential to remove the strain from the elbows and shoulders, which dramatically increases when running for extended periods.
Furthermore, holding onto the rails decreases the total number of calories, making workouts less effective. Can you imagine running outside and having to clutch metal while you do it? Having your arms free to move is essential to create a natural flow and burn more calories.
Come To A Full Stop Before Getting Off the Treadmill
Make sure to tell all gym members to turn the treadmill off before they depart to the bathroom, as many of them leave treadmills in motion. Even if the treadmill is moving at a slow speed, it's still a threat to everyone in the immediate environment who might or might not be aware the treadmill is operating.
Safety Features To Look For in a Treadmill
Safety features aren't the primary concern of users who purchase their treadmills for the home. However, they're essential for the commercial gym setting.
Make sure the treadmills you purchase have safety features like shock-absorption systems and rails and grips. Also, ensure that sturdy materials that require minimal maintenance form the structure of the treadmills. The warranty is also an indicator of how safe a treadmill is, as treadmills that fall apart don't tend to come with extensive warranties.
Shock Absorption System
Shock-absorption is now trending among newer treadmills because manufacturers have realized the importance of safety and comfort. The treadmill you buy shouldn't feel soft when you run on it because added cushioning leads to knee injuries with prolonged use.
The shock-absorption system of your treadmill has to be balanced and make users feel as if they're running on a stable and forgiving surface.
Analyze the sales page of the treadmill and see if the manufacturer provides evidence that their shock-absorption system is healthy for the joints. Make a note of how it balances stability and forgiveness.
Most new treadmills can self-adjust the belt based on the heart rate or foot speed in real-time during the workout. These are the features you want in combination with a cushioning system that absorbs shock.
Rails & Grips
Two essential safety features are handrails and console grips. When buying a treadmill, ask yourself the following questions:
Are the rails and grips ergonomically located and easy to grasp so that you can use them when you're ready to start and stop?
Are they suitable for taller individuals? Can taller people run on the treadmill without hitting the handrails?
The key to gripping features is that they're accessible and easy to use without interfering with the workout.
Other features to look out for on the side include safety keys and adjustable belt speeds, which operate in gradual increments. You want a belt that will start users slow until they adjust to the speed.
Low Maintenance
If you install budget treadmills at your gym, you will have to lubricate them almost every day. This need for constant lubrication increases the hands-on maintenance work you'll have to do, and you'll need to purchase lubrication weekly to keep up with the maintenance work. The best treadmills require little to no maintenance.
Note: When you select a treadmill, pick a deck with reversible functionality. A reversible layer enables you to flip the layer once it wears out. You can't do that if the deck is irreversible. This little tip can double the life of your new treadmill.
Warranties
Treadmills that fall apart fast come with short warranties. The manufacturer knows they're not going to last, and this is why they're reluctant to offer extended guarantees.
The best treadmills have lifetime warranties, but many of them cost thousands of dollars.
As a general rule of thumb, seek out a warranty that provides at least three years, including service repairs and replacement parts. Read the sales print to determine what the warranty covers.
The most sensitive parts of the treadmill include the following:
Motor
Deck
Belt
Electronic panel
If you opt for a well-known and reputable brand, they will have staff available around the clock in every state. They will be able to deploy service staff to your gym to fix any issues on location. Always opt for established brand-names when purchasing treadmills.
Safest Treadmills to Buy
All motorized treadmills function on the same design principle: They have a moving belt which is pulled by an electric motor at the bottom of the panel.
The main differentiator in terms of price and security features is the folding ability. If the treadmill is not foldable, it's typically more expensive, while folding treadmills tend to be cheap.
Safest Treadmills: Non-Folding Treadmills
Non-folding treadmills are the safest treadmills, and you can typically find them in every gym. These treadmills are harder to assemble, and as the name implies, they are not foldable. They have a much bigger deck for running, and they're safer with sturdier build-quality, large running surfaces, and long belts.
All serious gym-owners should consider purchasing non-folding treadmills for their facility. They are built using sturdy materials and equipped for tough clients such as heavy people and tall athletes. These are the treadmills you need for diverse clients in your gym. They have advanced capabilities such as wireless heart-rate monitors, high maximum speeds, and steeper inclines.
Safe Treadmills: Premium Folding Treadmills
Certain folding treadmills that cost a few hundred dollars more than the basic folding treadmills made for personal use tend to be more reliable.
The build quality of premium folding treadmills is superior to that of bare-bones models, and this makes them suitable for heavier running exercises. However, their deck is still relatively short, and taller users must be careful when using them.
Hazardous Treadmills: Cheap Folding Treadmills
Basic folding treadmills have a short belt without advanced security features. They are sufficient for basic running and walking exercises at home but shouldn't exist in a commercial setting.
The newer folding treadmills have advanced tracking technology such as speed-adjustment, distance, time, calories burned, and water-bottle holders. Most folding treadmills still don't come with heart-rate monitors, which you can find on most expensive folding treadmills.
Folding treadmills are the most hazardous because the materials used to make them are of low quality that tend to feel less safe and balanced for runners. Moreover, their decks are shorter, which means they're not suitable for tall runners and people with long strides.
Why You Should Upgrade Your Gym's Treadmills
If you're thinking about upgrading anything at the gym, you should start with the treadmills. They're the most technologically-advanced equipment, and they play a significant role in how your customers perceive your gym. If you have treadmills that are older than ten years, you should consider replacing them.
Newer treadmills usually come with features such as heart rate interactivity (speed adjusted based on heart rate), pre-set workout programs, custom user IDs, interval training, and safety materials.
If you're still on the fence, here are a few reasons you should take the plunge and buy some newer treadmills:
Newer Treadmills Increase Safety
If you've got some rickety treadmills that are older than a decade, they almost certainly don't have some essential safety features that newer treadmills have. More modern treadmills are also typically larger, which increases the amount of tread space and decreases the risk of injury.
People Want The Latest Tech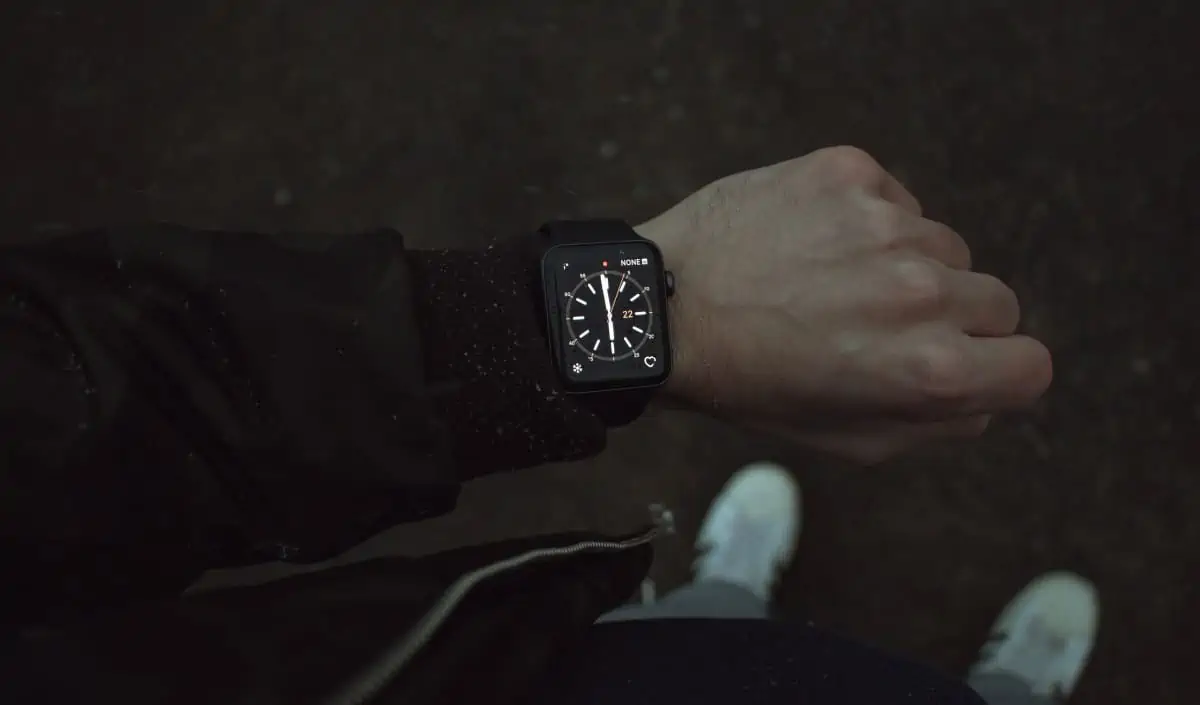 Your customers want the newest technology, such as a fitness studio scheduling platform, and you need to give it to them if you're going to remain competitive. More modern machines will not only offer customized workouts, but will also connect to your members' phones, smartwatches, and other high-tech gym tools. 
This facility keeps them connected during their workouts, which is a nice feature in this modern age. Reward your clients with new technology, and they will spread the word about your gym.
Increase Customer Retention
Do members come and go after only one month at your gym? In the gym business, it's better to upsell your current members than to spend money trying to attract more members.
One way to increase the price of membership is by upgrading the equipment.
Upgrading will help your gym to cater to all their needs, such as boot camp workouts, heart rate monitoring, HIIT training, and more. New treadmills are optimized to facilitate that.
Gather Data for Workouts
If you buy a treadmill that's high-tech enough, each treadmill can create custom user IDs that allow members to access the treadmill and keep track of their data.
You can also review all the total data and keep track of the statistics. These statistics can boost customer retention because users will come to rely on using that treadmill brand to track their fitness progress. They won't want to switch to a gym that doesn't have that kind of treadmill.
Boost the Value of Your Gym's Brand
Your equipment is your brand. People sign up for gyms that have the best equipment and ditch gyms that have outdated equipment.
When you purchase new treadmills, you're sending a message that you're investing in your client's health and workouts. Not only that, but you'll save on long term maintenance costs because stale equipment tends to cost a lot to maintain and repair.
To conclude, there should be at least 19.7″ of space between each treadmill. There should also be at least 78″ behind different rows of treadmills. If you're planning on buying new treadmills, make sure you invest in high-quality, non-folding models for commercial use.
I write abouT establishing and Growing your boutique Fitness/Wellness Business. I promise no spam, i hate spam.
Enter Your Email To Receive Growth Tips For Your Boutique Studio. I Also Send Out Occasional Discounts And Freebies
---
About the author
Naz Ahm is the founder of StudioGrowth and has spent a decade growing start-ups and venture-backed companies. He writes about sales, marketing, and growth, especially in the fitness and wellness industry.
Naz has an MBA from IESE Business School and started his journey in the wellness industry when he set-up an on-demand wellness business. Naz currently resides in London, U.K.