Many new boutique spin studios are opening worldwide, so you might wonder whether spin studios are a profitable business venture.
Spin studios are profitable provided the studio has good management practices and offers differentiated, high-quality classes. Spin studios with the highest profits have a loyal customer base, employ the best instructors, and have a strong brand.
Whether you're just curious or are looking into opening up a spin studio of your own, this article will detail the essential information about what makes a spin studio profitable. I have also included a spin studio profit calculator to assist you.
Spin Studio Profit Calculator
Below is a profit calculator you can use to calculate the profit potential of your spin studio or forecast your future profits.
How To Run a Profitable Spin Studio
According to the Fitness Business Association, the revenue generated by indoor cycling studios is 55% higher than other studios like yoga or pilates. With total revenues that high, making your spin studio profitable with some savvy management is relatively simple.
Profitable spin studios have several elements of business management in common. For example, SoulCycle focuses on studio design, instructor selection, and digital/social media presence. Here's how you can make your spin studio more profitable!
Build a Loyal Customer Base
Above all else, a spin studio needs to build a loyal and consistent customer base. By signing up a sizable group for a monthly membership, you create a consistent income source for your spin studio.
While you can still offer competitive pricing to drop-in visitors, you should make memberships the best-priced option. Enabling those who plan to go even a few times a month will commit to a recurring purchase with your studio.
For example, suppose a studio has a $20 student drop-in rate, and the monthly membership is $80 per month, with a three-month commitment. If a client plans to go more than once a week, it's a far better value to lock in at the monthly rate.
Another tactic that works wonders is to offer a 7-day free trial that automatically turns into a recurring membership after the 7-day trial period.
Recurring revenue adds consistency to your spin studio businesses and allows you to build profit projections accurately.
NOTE: With StudioGrowth, you can create any class pack or membership, including memberships offering free trial periods and class packs with limited free trial credits.
Offer Classes With Star Instructors
A spin class will only be as good as the instructor leading it, so you should build a team of great instructors. Instructors in a spin studio are like rockstars and can draw in a substantial customer base.
When people feel like they connect with and get energy from an instructor's class, they're likely to keep coming back.
There are some traits that excellent instructors have:
Infectious energy and enthusiasm – not only will they carry themselves with this energy, but they'll transfer some of that to the people around them.
Great rhythm – most spin studios choreograph their classes using the rhythm of the playlist selected, so a great instructor will quickly pick up on that rhythm.
Think like a boy scout – people don't know when an instructor makes a small mistake, but they do know when one shows up unprepared, so make sure your instructors are the type to show up practiced and prepared!
Good with people – a surprising number of my fitness instructor friends consider themselves introverted. However, they're still great at keeping up with their riders and making them feel welcomed and important!
That's not to say you want instructors to all look and behave the same — unique individuals bring their unique flair and extraordinary energy to a spin class! However, all of your team members should still have these four traits.
Create Brand Recognition
Whether you decide to open up a franchise spin studio or come up with your unique concept, you want to work towards making that brand immediately recognizable. You want to aim to be the studio that potential future members think of first.
Getting your brand to this level is easier said than done. Here's what you can do:
Offer an Intro Package
Most studios will offer some introductory packages for new customers to give the studio a try without a significant financial commitment upfront. These initial offers will often turn into recurring memberships if you ensure class quality.
The most common introductory offers are a free week, a month at a deeply discounted rate, or a set number of complimentary classes. They should be one-time offers, and you'll want to have a system that protects you against being gamed.
For example, signing up with an email might not be the best practice since creating new emails is very easy. Real phone numbers help limit this problem since it's not as easy to generate new phone numbers to gain multiple introductory deals.
NOTE: With StudioGrowth, you can create multiple introductory offers that only new members can purchase. You also can automatically drop intro offers into members' accounts as soon as they register.
Create Eye-Catching Merchandise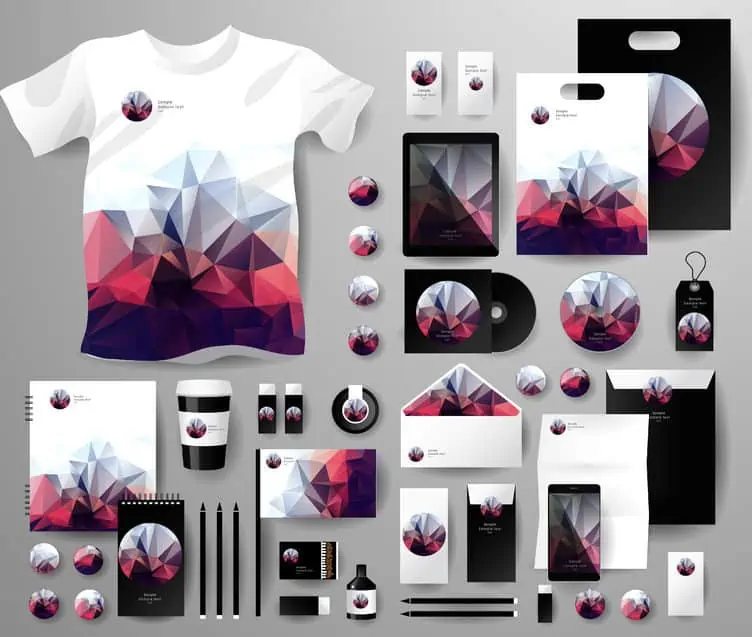 In my hometown, a local spin studio has gained tons of public recognition by offering free bumper stickers. The items are aesthetically pleasing and easily picked out. Now people who have never taken a spin class are still well-aware of the brand by seeing these stickers.
Such items are an excellent investment. People love free things. Offer them by the membership counter, hand them out as people exit class, and have all your friends and family wear them. Eventually, this strategy will help kick-start your brand recognition.
Create a Referral Program
Word of mouth is crucial for businesses. The opinions of friends and families will always have more weight than any marketing campaign.
Garner an excellent reputation with your members and then reward them for spreading the word. My spin studio offers a free month of membership for every referral that signs up for a membership. If you create a studio that members want to be in, they'll want to bring their friends to spin beside them.
Offer Extra Services
Offering services that target wider audiences can help you grow your customer base by making it easier for them to attend your classes. For example, if you've noticed that busy parents make up a portion of your target audience, you can encourage them to avoid skipping spin classes because of their kids by offering childcare services.
These services don't have to cut a large hole in your budget, and you can charge your customers for using them. However, you need to check the legal requirements to ensure your services are acceptable to your customers.
I have written a complete guide on offering childcare at a gym which could be relevant if you decide to provide childcare at your studio.
Most people who join spin classes or gyms would like to follow a healthy diet to achieve results faster. So, you could also offer or partner with nutritionists to provide free nutrition plans to attract more customers. These services may cost you money at first but will pay off as you expand your customer base.
Spend Less Than You Make To Maximise Profit
No matter how much revenue you make, the profitability of your spin studio will depend on whether you are investing in growth or maximizing the bottom line for profits.
You could be making $1M per month but have 0 profits if your expenses are not lesser than your income. To establish a profitable spin studio, you must ensure your income is always higher than your expenses and taxes.
There's a significant initial investment when you first open a spin studio. You need to secure a location, purchase the equipment, and get the relevant insurance for running the business.
If you decide to go with a franchise, such as Soulcycle or Cyclebar, there are other initial investments like a franchise fee and proof of finances of over $500,000.
While this might make the initial investment larger, it provides a blueprint for full training, built-in branding, and a clear direction for each step you need to take.
Your own brand will be less clear to start, so many people opt to open a franchise. However, don't hesitate to pursue something closer to your own vision if you have a unique idea. I have seen small spin studios that are incredibly profitable. Franchises are safer but not always better!
Final Thoughts
If you've been thinking about opening up your own spin studio but have been hesitating due to financial concerns, don't worry. You can open a very successful, profitable business in this industry by following a basic blueprint.
The good thing about opening a spin studio is that you can make a significant profit while doing something that you love to do and improving the lives of others.

I write abouT establishing and Growing your boutique Fitness/Wellness Business. I promise no spam, I hate spam.
Enter Your Email To Receive Growth Tips For Your Boutique Studio. I Also Send Out Occasional Discounts And Freebies
---
About the author
Naz Ahm is the founder of StudioGrowth and has spent a decade growing start-ups and venture-backed companies. He writes about sales, marketing, and growth, especially in the yoga, fitness, and wellness industry.
Naz has an MBA from IESE Business School and started his journey in the wellness industry when he set up an on-demand wellness business. Naz currently splits his time between the U.K and the US.