Yoga has become a thriving industry over the years. While that's an excellent thing for yoga enthusiasts, it can also be difficult for a yoga studio to stand out. Competiton among studios for consumer time is at an all-time high.
So, how do you make your yoga studio stand out? Make your yoga studio stand out by doing the following:
Share the values of your studio
Create a community
Use marketing to spread the word about your studio
Design your space to be welcoming and relaxing
Use online booking systems to make it easier for your clients to book lessons
Keep your pricing plan simple
Making your yoga studio stand out might take a lot of work, but it's worth it. In this guide, you'll learn useful marketing tips and tried and tested methods that will help you make your yoga studio stand out from the rest of your competition.
Make Your Yoga Studio Stand Out Idea # 1: Share Your Yoga Studio's Values
The story and values of your yoga studio are part of your brand. If you can successfully create a brand, you will no longer need to be concerned about competition, prices, or standing out. You would have built your own loyal following.
People love when they know what you stand for. So, share your most important values and your founding story and use them in your marketing message. You can demonstrate your values through your charity work, through your advertising, and your social media presence.
Another good idea would be to show genuine interest in your clients. Ask them about their goals with your class, what they need from you, etc. Get to know them, befriend them, understand them.
In today's world, any content producer can amass a significant following. Authenticity is the name of the game, and you need to convey your authentic story and values to your students.
It's also about your clients getting to know one another. When they befriend one another and you befriend them, you create a community.
They will feel more connected and more like a family. If you don't follow any other advice and just take away the fact that you need to create a brand, then you should still be successful in standing out from the competition.
NOTE: I have written an in-depth guide on how to build a fitness brand. However, the tactics and strategies discussed apply to yoga studios as well. If you have limited knowledge of brand building and are looking for a complete guide, then head on over to my article.
Make Your Yoga Studio Stand Out Idea # 2: Use of Marketing Techniques
Marketing is one of the crucial aspects of any business. It's how you build awareness that your business exists, how you find your audience, and persuade them to try your services. Most people think that marketing has to be expensive. But the truth is, it doesn't.
Marketing also helps your business stand out to your target audience. For example, if you offer aerial yoga classes, then marketing your yoga studio as a specialist aerial yoga studio will help it stand out from the other yoga studios without any specific niche focus.
NOTE: I have written a cornerstone article on yoga studio marketing. If you are looking to create a marketing plan for your yoga studio, then my article will be a helpful guide.
Marketing Techniques To Try
Here are some tips that could make your yoga studio stand out without burning a hole through your wallet:
Place beautiful, well-designed posters with detailed information about your yoga studio in cafes, offices and other places where people gather
At the outset, give discounts for your classes — especially for repeat clients
Contact businesses and let them know that you offer classes, and offer group lessons for the members of their teams
Offer free classes on healthy lifestyle, benefits of yoga and how it can improve your life, especially in community centers
Ask your customers what they need from yoga and then explain how exactly it could help them
Research what types of yoga currently trendy and then offer those classes
Create a free class for first-time clients — or offer the first class for free
Be kind and helpful to your customers — give information about asanas, gear, experiences of other people, and nutrition
Offer plans for specific segments — for example, for moms, for students, for older people, etc.
Show that you care about the community by hosting a fundraiser or donating to a worthy cause
Create a social media presence — Instagram and YouTube could be especially useful for you. Invest in some equipment for taking pictures and filming your classes and post frequently.
Finding your niche is a great idea, as one of the tips mentions. Niche yoga classes are trendy and unique; they give you a specific audience to market your service to and plenty of additional services you can offer. For example, if you cater to moms, you could offer a play and care area for kids.
Offer incentives for referrals. For example, offer a discount to your clients if they bring a friend. It's a great way to attract more people.
Make Your Yoga Studio Stand Out Idea # 3: Create a Clean, Fresh Environment for Your Yoga Classes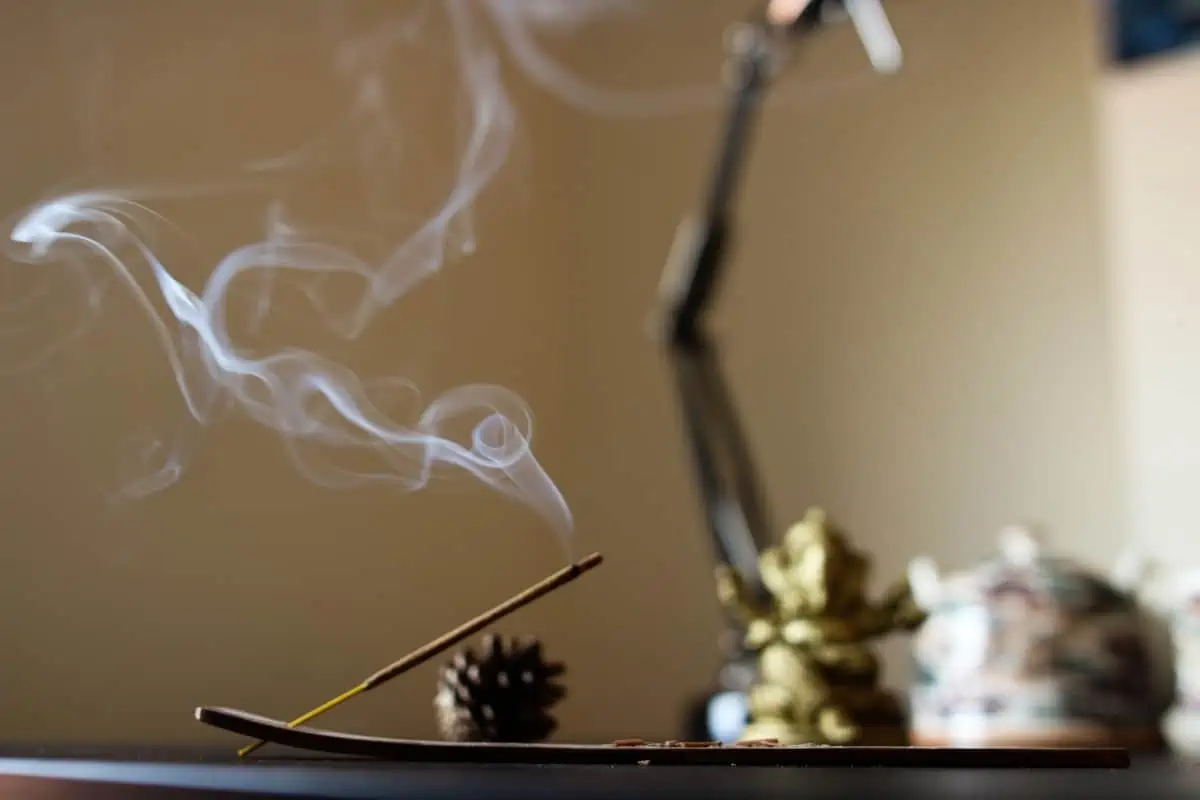 Yoga is not just a form of exercise — it involves your entire spirit, and it's supposed to relax you. The space your clients come to must be beautiful and tranquil. The ambiance of your yoga studio is a differentiating factor and can make your yoga studio stand out.
Think about your location, for one. It's a good idea to have a yoga studio in an area frequented by your target audience, either in a neighborhood where they live or where they work.
Big cities and very urban areas are usually saturated with yoga studios, though, and new yoga business owners are more likely to find success in less busy areas like suburbs. These areas have benefits other than getting into an untapped market.
In essence, the rent is lower, the costs of running a business are lower, and the relative lack of competition can all lead to a thriving yoga studio.
Once you find your perfect location, it's time to think of a theme.
Yoga Studio Themes
Bring the outdoors in — play the sounds of nature, get potted plants, decorate with wood, create a hanging garden
Create an urban environment — decorate with steel, brick, glass, etc.
Think about an industrial style — this is very popular right now, and it could mean exposed ceilings, concrete, etc.
Fill it with light and air — infuse your space with pastel colors, open spaces, natural light, and so on.
Add a vintage feel — Pick an era that you like and then take your students through time with furniture or even space design
Build a minimalist space — This is common in yoga studios, but it's still beautiful
Go for a cottage feel— use wood, light colors, plants and make it casual
Make it Caribbean style — the tropics theme can be relaxing and unique
Any of these styles could work for you, just pick the one that soothes you and makes you feel comfortable.
Pay attention to the colors of your yoga studio. It can make or break space. When in doubt, it's always good to go white but check other colors too, especially for accents.
If you're on a limited budget, but you'd still want some sleek furniture, you can shop in cheaper stores, especially Ikea, flea markets, garage sales, and so on. You can also get cheap furniture online. The quality may not be supreme, but the items will be unique, and it will do until you can afford to replace them.


One of the biggest issues that yoga students face is the fact that they have to come into a studio they like and book a class. In the time when everything happens on a smartphone, this could be a big obstacle.
Find a yoga studio management software that you like. Get references from friends, mentors, and check online reviews, and start using one as soon as possible. Doing so can help you manage your clients, never overbook, schedule your staff, and make it easy for your clients to book and pay for classes online as well.
If you're more accessible, they will be more likely to come. For instance, your clients may not have enough time to come to your studio to book, but an app is always on their phone. On the other hand, calling or booking through text messages could be a bit messy, and there's a risk that you'll overbook.
How does this help you stand out? It's simple — an online booking system indicates that your business is modern and easy to interact with. The ease with which students can book classes will place your business in sharp contrast to your less sophisticated competitors, ensuring your business is as attractive as possible to potential clients.
Differentiate With An Online Booking Software
Consumer behavior is changing. People no longer go to a single studio. Consumers tend to go to multiple fitness and yoga studios and usually purchase class-packs. There is also a disturbing emerging trend of consumers solely relying on fitness and yoga class aggregators like ClassPass.
In this super-competitive environment, a good booking system for your yoga studio can help you stand out. Consider StudioGrowth or example. We give you the ability to create beautiful public class schedules and purchase pages that can be customized to represent your brand.
Having the ability to brand your public pages is crucial as you do not want to look like every other yoga and fitness studio using the same booking software that cannot be customized.
StudioGrowth also comes with an in-built sales and marketing module that sends notifications and provides tried and tested email templates to engage your members.
Sending the right notifications and messages to your members when they need it is a significant factor in helping your yoga studio stand out. Your members will notice the attention to detail and the thought you put behind your processes.
Pay close attention to how much freedom you have to customize your public pages when purchasing a class management software. Also, consider if the booking software comes with an in-built sales and marketing module.
Make Your Yoga Studio Stand Out Idea # 5: Keep Your Pricing Simple
A complicated plan for your prices can be offputting to your clients. It's confusing, long, and offers more options than necessary. According to numerous studies, the more options you give, the less likely your audience will be to choose any of them. Here is a good article on pricing psychology.
Understand the current consumer trend. Consumers today do not commit to extended memberships unless they are a true fan of your yoga studio. People purchase class-packs as and when needed.
Offer simple membership options and class-packs designed to reward regular usage. Apart from this, you do not need to get fancy with 20-30 pricing options.
To avoid this problem, simplify your prices. For example, you can set up a one-class price, a price for unlimited weekly classes, and unlimited monthly classes. That's simple and much more transparent and will make it easier for you to acquire and retain clients — who will, in turn, recommend your studio to their friends, which will help you to stand out in the crowded yoga studio industry.
Conclusion
Making your yoga studio stand out is surprisingly easy if you're willing to put in a bit of work. To recap, here are the strategies you can use to increase your visibility to potential clients:
Share the values of your studio
Create a community
Use marketing to spread the word about your studio and attract more people
Design your space to be welcoming and relaxing
Use online booking systems to make it easier for your clients to book lessons
Keep your pricing plan simple

I write abouT establishing and Growing your boutique Fitness/Wellness Business. I promise no spam, i hate spam.
Enter Your Email To Receive Growth Tips For Your Boutique Studio. I Also Send Out Occasional Discounts And Freebies
---
About the author
Naz Ahm is the founder of StudioGrowth and has spent a decade growing start-ups and venture-backed companies. He writes about sales, marketing, and growth, especially in the yoga, fitness and wellness industry.
Naz has an MBA from IESE Business School and started his journey in the wellness industry when he set-up an on-demand wellness business. Naz currently resides in London, U.K.