If you're new to promoting a yoga studio, the marketing world might overwhelm you because you're just getting started. You might often wonder how you can get more yoga students for your yoga studio.
With a little marketing knowledge, you will soon be able to fill your yoga classes, grow your first workshops, and establish your name in the yoga community.
So, what are the top 5 ways to get more yoga students? The best simple and sure-fire ways to get more yoga students are as follows:
Develop your brand identity
Offer deals & incentives
Hire a marketing agency
Engage with your local community
Develop an online presence.
In this article, I will explore each of the ways in detail. I will also link out to other articles I have written that will help you. So read till the end and implement the strategies and tactics, and you will find success.
Step 1) Develop Your Brand Identity To Get More Yoga Students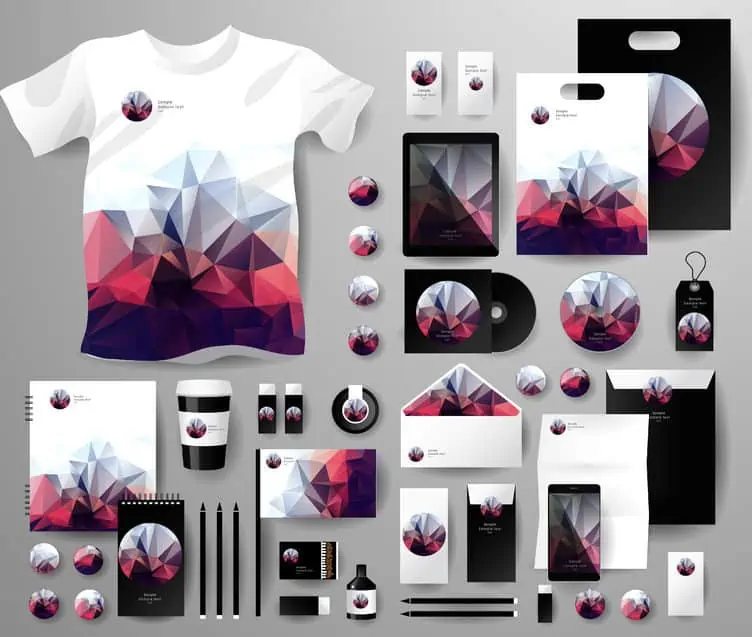 The first step is to create a yoga brand.
The brand has to represent what your yoga studio stands for and how it stands out among other yoga studios. You have to figure out your value system and what your studio stands for before you attempt to convey that in a marketing campaign.
Think of the world's biggest brands: Coca-Cola, Apple, YouTube, etc. If you were to start the most successful yoga branch in the country, you'd have to invent a brand that's bigger than you. The biggest brands all represent something much more significant than their founders.
Many yogis make the mistake of making the studio about them, instead of a wide enveloping brand.
Pro Tip: If you employed five yoga teachers, what would give them a collective identity? The teachers have to say, "I work for X yoga company because [Insert Reason]." This reason is your brand.
Note: I have written a detailed guide on how to build a fitness brand. The concepts explored in the article apply to yoga studios as well. Give it a read for a primer on how to build a brand.
Why Create A Yoga Brand
If you're the owner of the yoga studio, you have to create a brand that envelops a network of people. Know the value your studio brings to the world and how to convey that to students. Branding is the critical step to successful marketing, and it could take you a full month of contemplation to come to certain conclusions.
Branding your studio will bring you more students than all the marketing tactics in the world combined. You want the word to go out and your brand to become synonymous with yoga in your community. The brand has to stand for a particular cause/method of teaching and have recognizable names and visuals that people can recognize at a mere glance.
When people recognize your brand, it will be the first thing they look up when they want to sign up for yoga classes. Your students will also recommend your yoga studio to their friends, and the word will go out about your yoga studio in the community. This word of mouth increases your loyal customers because people want to attend classes in yoga studios that have great reviews.
Branding boosts your value and makes prospects receptive to your marketing campaign. If you market yourself as the teacher, people are more reluctant to sign up for your yoga classes. If you market a bigger brand, people start taking you seriously.
Your brand has to have the following pillars to create recognition:
Meaning & Values
Defining your purpose and cause is the first step to starting a yoga studio. Ask yourself the following questions:
Do you teach vinyasa, ashtanga, or "niche" yoga such as power yoga?
What are the teaching principles vital to you
Are you open to all students, or are you an exclusive community?
What are you trying to achieve with your studio?
Do you want to spread awareness about a particular type of yoga or improve people's lives?
Pro Tip: Think about your end goal when starting the yoga studio. Think about the legacy you're leaving behind. You provide a lot of value by improving hundreds of people's lives every week. Know what you stand for.
Professional Design
Professional design can propel your brand significantly. Have you ever seen a yoga studio logo that makes you think there's something special going on in the studio? The logo is the face that represents your brand to the world.
When you see a Coca Cola logo, you think of a beverage.
The McDonalds' logo reminds you of fast food.
When people see your yoga brand logo, they have to think of yoga classes.
It's even better if you add mystery to the logo, that doesn't reveal much about the studio.
Example: If your logo says "BlackBox" in stylish black letters, people will think you're running an exclusive yoga studio located in a popular location in Manhattan. I have always found excellent design resources and tutorials at the Futur.
Design work can be affordable, and many good designers will design a logo for a few hundred to a few thousands of dollars. Take your time and try out multiple designs.
Remember, the logo has to appear everywhere: exterior, interior, merchandise, advertisements, etc. So not only does it need to look professional, but it also needs to be memorable and straightforward.
Sit down with a designer or communicate your vision. Look through designer's portfolios and analyze if they're the kind of designer who could produce a memorable logo for you.
I usually provide the designer with a brand brief. In this document, I detail the goals of my business, my ideal customer personas, and the feeling I want my brand to invoke.
Create something unique that represents the values your studio stands for. Develop a catchy slogan that goes with the logo. You could even attach your logo on yoga-related quotes and get free promos.
Spread Your Brand Everywhere
The final step of branding is to market the brand.
Once you've thought about the value you bring to the world and invented a logo that represents your brand, it's time to put it out there in front of your target market.
Marketing the brand is about removing yourself from the equation.
Many studio owners are understandably ego-driven and think about themselves as the center of the show.
However, even though you're the founder, other yoga teachers will eventually join your team if your studio becomes successful. You need to develop a brand that is bigger than yourself, and that other people can represent. Invent a bigger brand based on a set of firm principles and release it to the public.
You'll have to market your brand through all kinds of offline and online channels, which we'll distill below. You have to go out there and represent your brand in your local community. You also have to market through several online channels, using both organic and paid methods.
Step 2) Offer Deals & Incentives To Get More Yoga Students
For established businesses, I am vehemently against offering deals and discounts unless such offers are time-limited and offered at specific instances, such as Black Friday.
However, for a new yoga studio, what better way to get students to sign up than to offer incentives? In a new yoga studio, getting initial customers is much more important than worrying about price anchoring.
The studio has to offer an incentive for new students – the quality of classes is not enough. Until you establish yourself as a top yoga studio, and all your students come from word of mouth, you could offer deals and freebies that attract new students.
This concept of discounting begets the question: How do you get hundreds of paying customers? It's by converting them subtly. If a student signs up for a discount deal, there's a high chance they'll stay with you next month once they notice the quality of your classes.
NOTE: Avoid the Groupon crowd as those customers chase deals and do not stick around.
There are numerous types of promotions for yoga studios:
Offer Private Classes
Start by advertising private yoga classes on classified ads websites such as Gumtree. Teach private students before you start a studio. You want to get acquainted with a few students who will attend your classes. Start small. If you offer private lessons at a lower rate than the competition, you can hook your first few yoga students. These students will then attend your classes and fill up your room.
New yoga studios typically offer specific discounts or even free classes for clients to rope in students. Giving freebies and discounts is one of the most effective ways to market a new studio.
However, considering many yoga studios are already doing this – how do you make your studio stand out?
The key to standing out while offering freebies is to design creative freebie promotions. Adding creativity to deals is what sets them apart.
Pro Tip: Put yourself in the shoes of an average customer. If you were looking for yoga classes, and you wanted a studio that you can attend monthly – what kind of deal would you take yourself? Would you like a studio that gives you a cut on the first month's attendance? Would you prefer 1-2 free classes, and then regular paid classes? Design your offer accordingly.
Unlimited Membership Discounts
The primary discount model is "Unlimited Classes" for a month at a slashed price. The average US studio charges $100-300 for unlimited classes. If your studio charges $150/month for a full month's worth of classes, you can slash it down to $99/month for the first month.
Unlimited classes give students an initiative to sign up because they know they're saving money, and they're getting sessions for a full month. Make sure to point out the deal applies for the first month only, and that they'll have to pay a regular price once their first month's membership expires.
Additionally, customize the entire catalog you have and adjust it for new students.
If you offer "10 Class Packages" for $99 a month, you could offer that for $79 a month for new students.
If attendance for 20 classes costs $129 a month, cut it down to $89 for the first month.
The best studios will offer private class options with teachers for around $500-1000/month that include 5-10 classes per month.
If your classes cost $50/class and you're offering a package for $500/month that includes ten sessions, you could offer a discount and offer ten classes for $450.
Develop custom private class packages and offer discounts on those, too. Private class packages should be the most expensive.
Free Newcomer Classes
What better way to encourage yogis to sign up for your class than to give them a free taste? Everyone wants to attend a class for free. If they're impressed with your studio and teaching method, they will likely sign up for one of your paid membership models.
Make it clear that the first class is free, and this will bring new people to your class daily. Your rooms will never be empty when people know they can attend risk-free and check out your yoga studio.
Promote this deal on social media and make it the focal point of your marketing campaign. Once people find out that they can attend your classes for free and get low membership discounts for the first month, you'll present serious competition to nearby studios.
Offer Discount Coupons
Many classified websites allow businesses to list coupons, and these are typically local or community-based.
Think only large businesses can run coupons? Wrong. A voucher is essentially a piece of paper that people bring to your studio for a discount. You can print out hundreds of coupons for a low price. Simply create a creative coupon that allows people to get lower prices.
Example: Make a "Free Class" coupon. Then, go to local brick and mortar stores in your area and give this coupon to the sellers. They will then hand out the coupon to all people in your target demographic. If a class costs $20 to attend, make a $10 discount coupon and disperse it everywhere in your local community.
Keep it simple and list the key benefits. Make sure you include your logo and contact details on the coupon so that people can quickly look you up.
Group-Specific Discounts
If your studio caters to a specific demographic, and you want to attract more students belonging to that demographic, create coupons for them specifically. Consider extending the benefits of these coupons to attract a particular demographic.
Example: If your studio caters to the elderly, you could make a "Free Yoga Class Month" for all people over 60 years old. There are ways to target them using digital marketing, or you could attend places where they gather and hang posters or offer coupons.
Family/Friend Discounts
Many studios offer referrals or group discounts for friends or family that sign up together. If a student has a family member who they want to sign up for classes, you could devise a joint-discount option on their monthly membership fee.
If the membership fee is $200/month for "Unlimited" membership, you could give them a 20% discount if they bring a friend. This discount means that split between two $200 memberships at a 20% discount, two students will only pay $160/month.
Corporate Discounts
Many companies are now offering free yoga classes for employees during lunch breaks or specific days. The employees enjoy this because they can take time off work and learn a new skill. At the same time, the yoga instructor gets paid a fixed rate negated with the owner of the company.
Reach out to all large firms in your area and offer your yoga services. You could charge the owner by the class and instruct their employees to come to your studio if they're nearby. This approach is one of the easiest ways to serve your community and increase sign-ups for new students. While you're there, you can sell them on your yoga classes and get them to come directly to your studio.
NOTE: With StudioGrowth, you can create discount coupons easily. We also provide simple tools for encouraging and managing referrals from your existing members. I have put in decades of learnings into StudioGrowth, and if you run a yoga studio, try out the 14-day trial. I promise you won't regret it.
Step 3) Hire A Marketing Agency To Get More Yoga Students
The logical step, if you don't know about marketing, is to hire an agency. Agencies are affordable, and they will announce your expenses and help you balance out a budget before you even start.
Example: If you have a $10,000 marketing budget, the marketing agency will let you know how to spend the budget and market your brand. They will disperse the budget on local ads, placements in magazines, Instagram/Facebook ads, and many other forms of targeted advertising.
The agency has a set of real-world and digital marketing sub-divisions that help their clients obtain results and maximize their ROI on the marketing budget. Check all marketing agencies in your area and see which ones are most willing to take on your project. This process is akin to hiring a lawyer – take your time.
If you hire a marketing agency, they will hold at least one meeting with you and introduce you to all marketing possibilities. They have teams that specialize in creative businesses such as yoga, and they can give you tips on how to professionalize your brand and improve your image. Having a second set of eyes on board can bring you unbiased feedback that you wouldn't notice yourself.
Marketing agencies also have digital marketing teams that can devise a free and paid marketing strategy and spend your budget accordingly. You can generally expect to make an ROI on every dollar you invest in a marketing agency.
Process Of Working With A Marketing Agency For Your Yoga Studio
A typical marketing agency will create a website for you and handle your marketing needs. If they opt for the free marketing method, they can place a listing on Google Maps, making it visible to everyone looking for yoga classes in your area.
Marketing agencies can also advise you on search keywords in your area that get a lot of searches and raise your website in the rankings by using SEO. They can also develop Instagram and Facebook campaigns that target yoga enthusiasts in your city directly.
The marketing agency will narrow down your audience and devise a campaign that nets you immediate results.
Example: If your target demographic is 30-50-year-old women in San Antonio, TX, the agency will place your ad in front of every person in that demographic.
Targeted marketing can bring in your first students. It can also help you optimize your page for conversions and make new students come to you.
Certain marketing agencies are involved with the creative end. They can hire video production teams that create commercials for the brand, which can be quite affordable too. They will also collaborate with you each step of the way and consult you before making any decisions.
Collaboration with a marketing agency can help you take the weight off your shoulders. Letting experts take care of your marketing campaign will allow you to focus on improving your yoga classes.
Step 4) Promote In Your Local Community To Get More Yoga Students
The best way to market your yoga studio initially is to engage with your local community and make your studio known.
If you have membership deals and coupons to offer, you won't get far unless you have a local community to whom you can sell the deals. You can optimize your entire marketing strategy for the local community. You can pop-in on many community events and market your services appropriately. The word will go out, and after a few months, you'll establish a following of residents.
If you have a target demographic such as women aged 30-50, you should market in places where they frequent. Common sense, right?
Let's have a look at some marketing ideas and how community-based marketing functions:
If your studio is near a college campus, you can offer free lessons at the university once a month and tell your students to sign up at your studio for regular lessons. You can do this in every educational institution: college, high school, or even middle school.
If your studio is near commercial office buildings, you can pop in and talk with all the business owners to negotiate free lessons for their employees. Once they all gather, you can introduce yourself, hold a free class to dozens of people and tell them you're right across the street where they can enroll in classes full time.
If there are many stores in your area, you can tell them to offer a coupon that includes a discount or a free class for each one of the interested residents. Most store owners will agree to hand out a voucher because it adds value to their customers, and it helps you get more prospects.
Old school marketing works. You can easily print out hundreds of flyers that include your studio name, price, and address and plaster them all over bus stations, electric poles, and park benches. You can even drop leaflets in front of people's houses. Old-school marketing works as long as your target demographic is nearby, and you highlight the benefits. Make sure to include your social media so they can easily research you.
Word of mouth gets you far, too. Between 20- 50% of all yoga students can discover classes as a result of word-of-mouth advertising. Ask your students to recommend you to a friend or write reviews online. Once the word goes out, your studio will become quite well known in your community. Consider running a referral program and giving students free classes if they refer 2 or 3 more students. You could also offer joint discounts to students who bring more members to your yoga studio.
Step 5) Build An Online Presence To Get More Yoga Students
Building an online presence is imperative for modern yoga studios. If you don't have an online presence, it's almost as if you don't exist.
Students want to research you before they enroll, and they want to stay engaged with your studio post-sign-up by sharing pictures, watching your stories, and liking your photos. For many studios, digital marketing is the only way to market.
While it's possible to build a following by taking local community initiative, you will have to back up your efforts with a website presence and social media presence. This online presence might seem like a big deal, but you could set up a website and social media pages in as little as an hour.
If you don't want to design a website, you can hire a developer to build a website for you for less than $100. Signing up for social media is free.
NOTE: If you don't have a website, use the public "class schedule" and "package purchase" pages links provided by StudioGrowth. You can share these pages on social media, and your students can book your classes directly.
Create Your Website To Get More Yoga Studios
The website is the core component that connects all your customers and social media.
On your website, you need to have all the information related to your courses available, as well as links to social media where people can engage with you. The website can be a simple WordPress website that you build with a few clicks in a basic hosting account.
If you purchase a domain and hosting, you could pay as little as $10 a month. Sign up for an unlimited data plan with Namecheap, and you'll have enough bandwidth for the average yoga studio website. The website has to contain information about your yoga practice, experience, class schedule, prices, pictures, and any special events you hold, such as workshops.
Typically the website should have a "Call To Action," such as a freebie you give away to students in exchange for their email, for example, a free introductory session. This lead magnet hooks them on your email marketing system and allows you to market to interested students. You could write a small 20-page report on yoga and give it away in exchange for readers' emails.
The website should have the following pages:
About
Services
Buy Sessions
Class Schedule
Blog
FAQ
Contact
NOTE: StudioGrowth will provide you with the public "Buy Sessions" and "Class Schedule" pages. You can customize these pages to your colors and brand with a few clicks.
And here's what you should include on the most important pages:
The 'About' page should describe your personal history in yoga, why you're passionate about it, what yoga style you specialize in, certifications, and more.
The 'Buy Sessions' page should list your prices per class, membership structures, discount schemes, etc. The 'FAQ' page should answer the most common questions you get from students.
The 'Blog' page should feature content related to yoga activities in your community.
The 'Contact' page should allow students to contact you directly and list your email address.
Bonus Tip: To enhance your website, consider embedding an email form that collects user's emails in exchange for a PDF report or book related to yoga.
Get On Instagram To Get More Yoga Students
Instagram is the most popular form of social media for yogis, even more than Facebook. You've probably seen Instagram profiles of yoga studios or your friends took photos at a yoga studio, which prompted you to look further. People like to take pictures at the studio and share them on Instagram.
If you've even talked about yoga on your Instagram account, you probably got dozens of ads prompting you to sign up for classes.
Start by setting up an Instagram account and posting your first picture. Place your logo on the avatar image, use creative fonts on the name, and develop a fun tagline. Link the class schedule or buy sessions link on the Instagram profile. You're good to go!
You can start your Instagram adventure now. Take pictures before each class and post them on your profile. Tell your students to follow you on Instagram and follow them back. Get to know them by name and tag them when you publish their pictures on "Stories" or the timeline. This process will make them share the photos on their Stories, which will be seen by hundreds of people at a time.
If one person in your demographic shares a picture of your yoga studio, this will go out to hundreds of people in a similar demographic who could potentially be interested in your classes. The more you engage on Instagram, the more attention you'll attract, and the more followers you'll have. Occasionally you want to add a promo post and post your class schedule – it doesn't always have to be class pictures.
Put yourself in the student's shoes. If you see a teacher doing well, the students are happy, and they're teaching yoga all over the world – you would want to sign up for those classes as well.
To elevate your Instagram game, consider taking videos of classes or making tutorials and publishing them on Instagram. Your videos can include a call-to-action such as "Follow us on Instagram," as interested people will often watch your content without following you directly.
You should also consider running paid Instagram ad campaigns. The Facebook' Business Manager' platform allows you to place your ads in front of targeted audiences in your area that are interested in yoga. You can place your ads on Facebook and Instagram at the same time, giving you maximum exposure on social media.
Make A Facebook (Business) Page To Get More Yoga Students
Facebook is different from Instagram, though, as you'll have to make a separate business profile for your studio. In contrast, on Instagram, all profiles appear the same.
Start by opening a Facebook Business page and placing your logos, taglines, and website details in the info area. Users will be able to ask you questions on chat directly, so you should be on standby multiple times a day to answer questions. Facebook measures the average time it takes a business to respond to clients, which could make you look good if you provide prompt responses.
If you choose not to dedicate a lot of time on your Facebook page, you should still have a presence on the website where people can discover your information. The Facebook page could be for class updates and promotions, similar to the Instagram page.
To maximize the engagement, upload the same content on your Facebook page as you would on your Instagram page. This way, if some students don't have Instagram but have Facebook or vice versa, you can still reach them on both platforms.
Pro Tip: Facebook Ads can drive significant targeted traffic directly to your website or page where you sign up new students. If you run promotions, you could spend a few dollars marketing to your prospects and drive them to your website.
The Facebook ads platform allows you to target people interested in yoga and narrow them down to the exact demographic you need: age, gender, location, interest, and even device. Take advantage!
Conclusion
To recap, the best ways to get more yoga students are as follows:
Develop your brand identity
Offer deals & incentives
Hire a marketing agency
Engage with your local community
Develop an online presence.
NOTE: I have condensed decades of my learnings on growing businesses and built simple tools in StudioGrowth to help yoga studios grow their business. We offer a free 14-day trial. Please try it, and I promise you won't be disappointed.
I write abouT establishing and Growing your boutique Fitness/Wellness Business. I promise no spam, i hate spam.
Enter Your Email To Receive Growth Tips For Your Boutique Studio. I Also Send Out Occasional Discounts And Freebies
---
About the author
Naz Ahm is the founder of StudioGrowth and has spent a decade growing start-ups and venture-backed companies. He writes about sales, marketing, and growth, especially in the fitness and wellness industry.
Naz has an MBA from IESE Business School and started his journey in the wellness industry when he set-up an on-demand wellness business. Naz currently resides in London, U.K.