Pole fitness is a creative form of exercise that's exploding in popularity all over the world. If you're a pole fitness enthusiast, spending your time regularly in pole fitness studios, then you're probably wondering how you can participate in this emerging industry and start a pole fitness studio.
Fortunately, starting a pole fitness studio is a relatively straightforward process. All you need is a business plan (in case you need financing), the right budget, business permits, music license, a space to lease, and the necessary equipment.
It might seem daunting, but with a little hard work and dedication, you can start the pole fitness studio of your dreams. To get to from buying your first few portable poles to a fully branded and busy pole fitness studio, you need grit and the right information.
In this article, I will guide you step-by-step through each crucial phase of opening a fitness studio. In this article, you'll learn all of the following information:
How much a pole fitness studio can earn
Creating a business plan for your pole fitness studio
Scoping out an excellent location for your pole fitness studio
Obtaining a business license
Getting a music license
Buying pole fitness studio insurance
The necessary equipment you'll need to buy
Marketing to get the first 50 members
How Much Money Can A Pole Studio Make?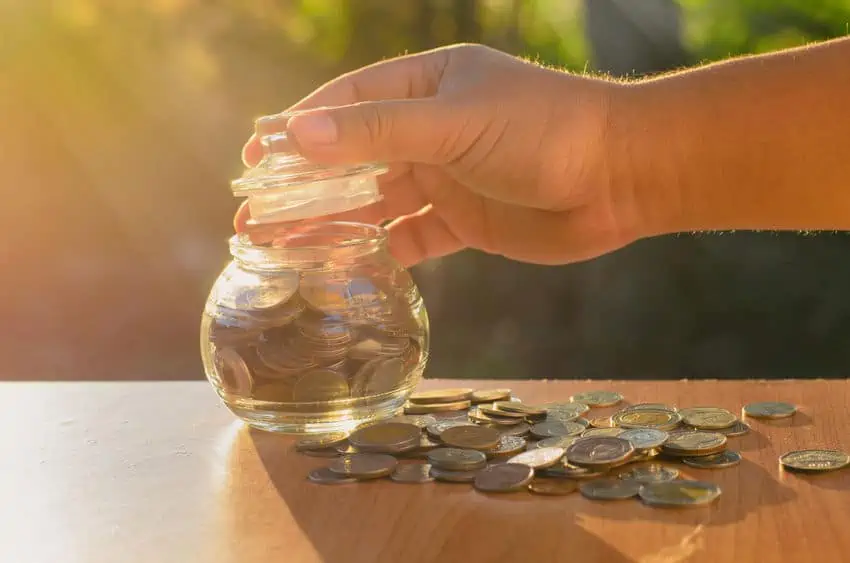 A successful pole fitness studio can make over $100,000+ in annual revenue.
Let's do the math: An average pole fitness class costs between $10-40, depending on the location. If the location of the studio is in a prime area of a major city such as L.A., where lease and rent costs are expensive, classes will start at $30-40.
If each class has ten students, the studio will generate $300-400 per class.
Usually, pole fitness studios have 2-3 classes a day.
If each class is full, the studio will produce $600-1000/day in income. When we cut that down to only five students a class [representing a 50% utilization rate], the studio will still generate more than $500 a day.
Note: Calculating the total profits for your business plan will depend on many things, including the location, space, pole fitness equipment, your marketing plan, and more. However, a moderately successful studio will almost always produce gross revenue of over six figures.
I am providing a calculator below for you to quickly identify the profits your pole fitness studio will generate.
Receive this guide as a PDF. Enter your email!
Pole Fitness Studio Profit Calculator
Use this calculator to project your revenues, expenses and profit/loss for your pole fitness studio.
Starting A Pole Studio Step 1) Make a Business Plan
The first step in starting a pole fitness business is to write a business plan.
The business plan basically lays out how you plan to make your pole fitness studio a success. This entire guide is essentially a template business plan for you to follow – all you'd need to do is fill in the blanks with information relevant to your situation.
Your business plan can vary in size and complexity. However, it should, at the very least, include the following information:
Business Name
Location/Lease Costs
Equipment Costs
Staff Costs (If Any)
Marketing Plan
Projected Revenue
You don't have to come up with all of this information right off the bat. However, you should have a complete business plan before you start spending money, as the plan will be essential in helping you budget correctly.
If you're funding everything yourself, it's okay to be a bit looser with the structure and formality of the plan. However, if you're looking for investors to provide you with the cash needed to start your pole studio, you must have a comprehensive business plan that details every step you're going to take, how much those steps will cost. How much revenue and profit you expect to bring in once the studio is operational.
Also, less formal business plans still need to be thorough in their analysis of costs, revenues, and deadlines. Almost all pole fitness studios start off in the red (which means they're losing money). It takes a lot of upfront cash to get licensed, rent a building, furnish it with equipment, and begin marketing. It'll probably take a few months at minimum until your studio starts to turn a profit.
Starting A Pole Studio Step 2) Scope Out A Location
Selecting the right location is essential to the success of your pole fitness business. Renting a place downtown or in the city center can give you a massive client base, while a location in an out-of-the-way strip mall can make it challenging to attract customers.
You'll need to weigh the client acquisition benefits of a particular location with the cost of that location.
If you want to attract top-dollar clients by opening a studio in Manhattan, that's great – but will you be able to afford the astronomical rent required to secure such a lucrative location? If the answer is no, you'll need to settle for a lower-traffic location that better fits your budget.
Choosing the right location comes down to brand positioning. I have written a detailed article on how to build a brand. You can apply the positioning and messaging concepts explored in that article to your pole studio business.
Aside from the cost of the studio, you also need to consider whether the locations you're considering will have a large enough base of potential clients.
Keep in mind that boutique studios mostly attract members from the local community. Your customers will exist in a small radius around your pole studio.
Pole fitness is still a niche form of exercise. To compensate for the relatively lower demand for pole fitness studios, you need to make sure you open your studio in an area that has a population large enough to support you.
Here's an example: you might find a beautiful, spacious building with a terrific rent price. But if that building is in a small town with 5,000 residents, you're going to have a hard time attracting enough clients to turn a profit.
Receive this guide as a PDF. Enter your email!
Best Location For A Pole Studio
The ideal location for the budget-minded pole dancer looking to start a pole studio is in the middle-class suburbs surrounding major cities. These areas tend to be populated enough that you won't have trouble building a client base, but the rent prices will be reasonable enough that you can afford it.
While the population is the most crucial factor to consider, it's not the only thing you need to think about when it comes to location. You also need to think about the demographics that live around your studio.
The main reason you need to consider demographics is that you need to make sure the consumers you'll be targeting are wealthy enough to pay for a luxury like pole fitness classes. Again, the middle-class suburbs fit this requirement as well.
You also need to consider the competition. The best locations are the ones without any other pole fitness studios nearby. It is infinitely easier to grow your business if you are the only pole fitness studio in a neighborhood.
This requirement doesn't matter too much if you open your studio in the middle of a densely populated city, as the surplus of people will make it easy for you to find clients even if there are rival pole studios two blocks away. However, opening a studio a half-mile from another studio in a suburban area will make it much harder to turn a profit.
If you want to perform a quick, rudimentary analysis of the best areas to open a pole studio, you should open Google Maps and search for "pole fitness studio + [city/town name]. Try to find populated areas that lack a pole fitness studio; that's where you should begin your search for a location.
Starting A Pole Studio Step 3) Obtain A Business License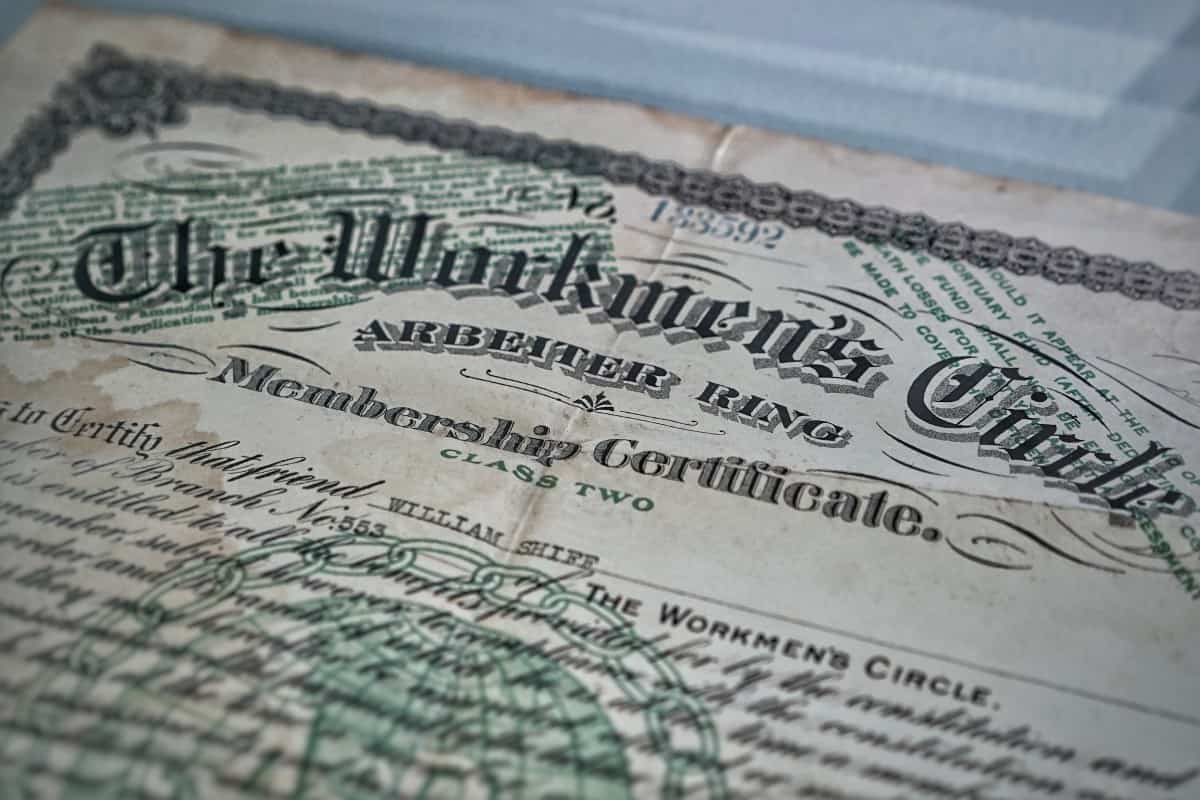 All businesses need a license before they're allowed to operate. The nature of the permit depends on the type of business, the state, or the country of operations. Still, you can't run a business without at least telling the government you're doing so.
The easiest way to figure out your license requirements is to call your local city council and ask them what business license you need. Pole fitness studios will typically only require a general business license. You can get the license in as little as a few days, and you only pay a small fee (renewable annually).
You'll also need to obtain an EIN (Employer Identification Number). The EIN is essentially an IRS-issued identification number that you'll use when filling out tax forms, opening bank accounts, and performing other business operations. You can obtain an EIN by going to the online IRS EIN Assistant and filling out the proper information.
You technically won't need an EIN if you're operating as a sole proprietor, as you can use your social security number in place of it. However, it's good that sole proprietors obtain EINs, as it will protect you from sharing your SSN and opening yourself up to the risk of identity theft.
If you are in the U.K., you can simply register your limited company with Company's House.
Starting a Pole Studio Step 4) Get A Music License

Obtaining a music license is a step that many prospective pole studio owners consider an optional and unnecessary step. However, that couldn't be further from the truth. All businesses that generate revenue using music must obtain a music license, and pole fitness studios are no exception.
The license costs vary based on the music rights agency you purchase a license from and the size of your studio. You can typically expect to pay between $200 and $2,000 per year for licensing, though. Don't worry about the music license expense too much when you're just starting your studio; fledgling studios will almost always pay on the lower side of that range.
If you're considering skipping the license, don't. The fines for not paying your music license can be up to $1,000 per song played. Music rights agencies retain the right to inspect dance studios to ensure they're paying for their music license, so failure to pay might result in a surprise inspection.
Music Rights Organizations For Music Licensing For Pole Studios
There are only three large music rights organizations, and you can get a license from all of them or individually if you want to save money.
The most popular license for pole fitness studios is the blanket music license by ASCAP. ASCAP (American Society of Composers, Authors, and Publishers) licenses nearly 10 million songs. The only organization of a similar size is BMI (Broadcast Music Incorporated), which is the main alternative for U.S.-based studios. And finally, SESAC is the European music rights organization that mostly represents British artists.
Each one of them has their own fee structures which vary based on the size of the studio. If a studio is large, they assume it can afford a higher licensing fee. The maximum amount is in the range of $2000/year for studios that have over 400 students.
Pro Tip: Research the artists you're playing at your studio and find out who owns the music. If one music rights organization like ASCAP or BMI owns the music, you can buy a license from them only. Doing so saves you money, and you'll have proof that the music you're playing is licensed.
NOTE: I have written a detailed guide on whether dance studios need music licensing. I go into detail about the costs and processes to obtain the necessary music licenses for dance studios.
Starting A Pole Studio Step 5) Purchase Pole Studio Insurance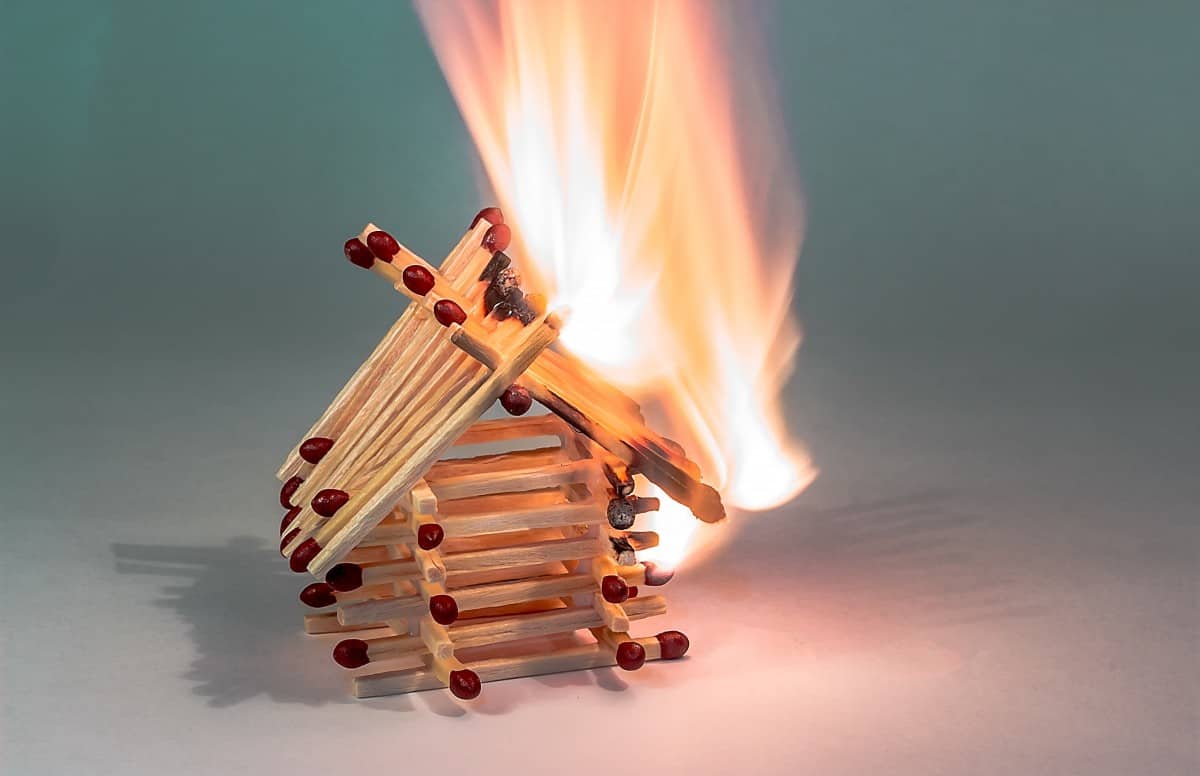 Your pole studio has to have insurance to stay safe against lawsuits. Pole fitness is a serious business, and if a student injures themselves at your studio, you don't want to be held liable.
The only way to prevent that is to purchase Liability Insurance for the pole studio. However, because pole fitness studios are not as big as dance studios, it's harder to find customized packages that only cater to pole fitness studios.
Fortunately, most companies will cover pole fitness studios under standard dance studio policies.
While there are hundreds of insurance companies to choose from, we recommend going with one of the largest national insurers to make sure you're getting a decent rate for comprehensive coverage.
Give each of them a call and find out whether they insure pole fitness studios. Make a note of each company that does, and also make sure you note their monthly fees, the amount of coverage they'll provide, and how comprehensive their coverage is.
The "coverage" is the maximum amount you're entitled to in the event of a lawsuit. The higher the coverage, the more you'll have to pay in monthly or annual premiums.
However, this is a good thing because it provides the extra security you need. If a student suffers a severe injury at your studio and they sue you for $500,000, having an insurance policy up to $1M will cover you for the lawsuit.
The idea is to get as much coverage as you can afford to safeguard your business against disaster. Don't bankrupt yourself paying for coverage you can't afford – but don't place yourself at risk of financial ruin by underpaying for shoddy insurance, either.
Receive this guide as a PDF. Enter your email!
Starting A Pole Studio Step 6) Sign A Lease
Once you've scoped out a location and obtained permits, you can sign a lease on a space for your pole fitness studio. This space will usually be a commercial space in an area such as an office building or a shopping plaza which rents out retail space.
You don't need to choose a commercial space; you can convert virtually any space into a pole studio. Just make sure the location meets your space requirements and is in a desirable area that will make it easy to attract clients.
Landlords will typically ask for a security deposit, and some might even request six months of rent in advance, depending on the property. Make sure you budget for this expense by having the cash on hand.
Starting A Pole Studio Step 7) Purchase Equipment
Congratulations! You signed the lease and got the keys. You now have empty space that you need to fill up with equipment and convert to a pole fitness studio.
Buying 2-3 poles won't cut it if you are running group classes, but it is perfectly fine if you want to start by offering private lessons. You'll also need to purchase dance floors, mirrors, wall decorations, crash mats, studio lights, and more.
A single dance pole can cost as much as $500, and if you equip your studio with multiple poles, you'll be spending thousands of dollars on this essential piece of equipment alone. You'll also need to add proper dance flooring and install activity mirrors so your students can observe their progress in the mirror.
Here's a comprehensive list of the essential pieces of equipment you need to start a pole fitness studio, complete with recommendations for specific pieces of gear:
Receive this guide as a PDF. Enter your email!
Poles
Poles are the most integral piece of equipment at a pole fitness studio.
We recommend starting with only 5-7 poles, as this is enough to run a small studio. Poles are expensive, and it's better to purchase more poles once your studio grows than to spend the money on ten poles up front and wait for the studio to fill up.
There are very few differences between modern poles, and most of them come in metal or chrome. Here are some excellent examples of commercial poles you could pick up for your pole studio:
F2C Removable fitness Pole Kit 45mm Height Adjustable
The F2C is a highly popular pole with adjustable height from 88″ up to 93″. The maximum height is 107," and it features a metal construction that comes with a removable kit so that you can move it around the space easily. The pole comes with a one year warranty on parts and service. Owners can purchase optional extensions from 5″ up to 10″ independently.
The construction is high-quality and built using chromed steel that is highly resistant to rusting and has a smooth surface designed for comfort and durability. The pole will be able to support virtually all women as it has a weight capacity surpassing 440 lbs (200 kg).
The set-up process is straightforward (no ceiling devices required!), and the package comes with an instruction manual. It's easy to store away and suitable for all pole dancers ranging from beginners to pros. This pole is an excellent starter pole for any pole fitness studio.
X-POLE Starter Package
The X-pole is a large 45mm pole built entirely from chrome and featuring brand new technology such as the ability to switch between stationary and spinning options. This option gives you maximum versatility for lessons at your pole studio because you can teach pole spinning classes and stabilize it for basic exercises.
The pole comes equipped with a large kit that includes set-up tools, carry-bags, and the company offers additional extensions for large ceilings. Inside the package, the company includes a free silicone gel formula, which allows you to maintain the pole easily and increase its lifespan.
Each pole comes with a DVD that includes pole strength training exercises and dance moves. The X-pole is more of a "kit" than a basic pole as it provides everything a pole dancer needs to exercise and maintain the pole by themselves.
Receive this guide as a PDF. Enter your email!
Dance Floors
The studio has to have a dance floor so your students can land on the floor safely without injuring their feet. If the students practice barefoot, you want something that will be comfortable on their feet upon landing. If the commercial space you leased came with pre-installed floors, you might be able to skip this step.
However, if you have concrete, you'll have to install something out there. The best and most economical solution is to purchase modular dance floors. If you purchase laminate floors, this can cost you as much as $2000-3000 for the materials and labor.
If you purchase modular floors, you could cover the entire studio for as little as $500, and the fact that they latch on each other makes installation easy. And if you have to move locations, you can simply disassemble the floors and move them to your new studio.
Here's a superb modular floor kit that will work perfectly in your studio:
IncStores – 9 Piece Modular Tap Dance Set with Edge Pieces (Oak)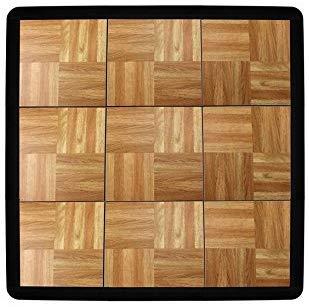 This dance floor kit is designed for dance studios that want an economical solution that is lightweight and easy to install on any surface.
It's also easy to maintain and can support loads of up to 25,000 lbs in case you need to place other equipment over it. You can pick small kits covering 3×3 ft. areas up to 10×10 ft. kits containing 100 tiles. For a small price, this kit will equip your pole studio with the flooring it needs.
NOTE: I have written an article on the best flooring for dance studios. If you would like to explore the topic of flooring for dance studios further, head over to my guide.
Activity Mirrors
Pole fitness studios should have large wall-mounted activity mirrors that reflect the entire room. Students need to be able to view their progress, and they can't do this without mirrors.
Note that if you purchase a large mirror, you might have to hire professional help to install it. These mirrors are large, heavy, and fragile, so don't perform the installation yourself unless you're truly confident in your abilities.
Note: It's important to purchase activity mirrors designed for dance studios because they use shatter-proof materials. If you purchase home vanity mirrors, they might shatter upon impact, and the pieces can fall all over the floors or directly on your students.
Here are two activity mirror kits that will work great in most pole fitness studio settings:
Fab Glass and Mirror GM36x60 Activity Mirror Kit
The Fab Glass and Mirror GM36x60 is a large activity mirror that is suitable for all pole dance studios. Only one of these mirrors should be sufficient for a small pole studio; however, if you purchase multiple, you can easily merge them to form a single mirror because they are frameless.
NeuType 65 "x22" Full-Length Mirror
The NeuType 65 "x22" is a large vertical mirror that provides an alternative to activity mirrors for pole studios. The NeuType does have a frame, but it's a classy wood veneer made to exude luxury. This mirror is perfect for dance studios, and it features high-security properties such as burst-proof materials, 100% shatter less glass, and even an explosion-proof membrane.
The required maintenance of this mirror is minimal, and there is no need for anti-rusting treatment. The NeuType is one of the safest, most durable and great-looking mirrors for a pole dance studio.
Receive this guide as a PDF. Enter your email!
Dance Lights
Lighting is imperative for pole fitness studios more so than regular dance studios. In a typical studio, you only need LEDs to illuminate the room. However, pole dance studios tend to have a nighttime practice environment, and for this purpose, you'll need lights that change colors and can set the tone of the studio.
Here's an excellent lighting option for your studio:
Sound Activated Party Lights with Remote Control Dj Lighting
These sound activated party LEDs feature seven different disco lights that activate when the music is on. This feature makes them ideal for hosting parties at your pole studio, and they give you the ability to switch between 7 colors: red, green, blue, red/green mix, red/blue combination, green/blue mix, or all colors intermixed at once.
The package comes with a remote that allows you to change the lights as needed. You only need one of these lights to equip your studio, and you can also bring them out when you want to host outdoor parties. They can be mounted directly on the ceilings or sideways on a wall.
Crash Mats
Safety is imperative for pole fitness. You need at least one crash mat at your studio that your students can place below their pole when they're trying out new moves. The downside is that quality crash mats can be expensive, especially ones designed for poles.
The crash mat can be a flat mat that resembles a yoga mat, or it can be a rounded mat that has space in the middle for the pole. Typically they're 5″ thick and designed to absorb crash-landings which make them harder to walk on.
LUPIT POLE Pole Dance Crash Mat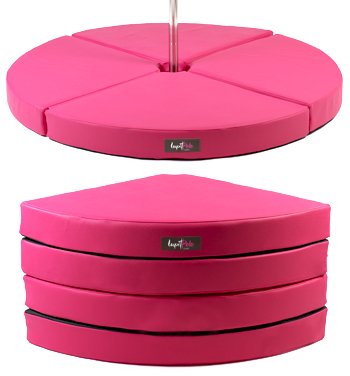 The Lupit Pole crash mat is a premium safety mat explicitly designed for poles. It comes in individual pieces that surround the pole and allows you to place them around poles of all sizes. The crash mat features an anti-slipping fabric which enhances the safety upon crashing.
This crash mat is excellent for both beginners and advanced students. There are stitched-in handles on the sides, which makes each piece easy to carry around. The package has a foldable design and is portable.
Starting A Pole Studio Step 8) Market Your Pole Fitness Studio
Now that you've furnished your studio location, you're ready to open for business! Great! But where are the students?
When you first start a new business, it's going to take a while to build up a client base. If you want to start getting clients quickly, you need to market your studio to the consumers in the surrounding area.
If you want to learn a bunch of in-depth tips on how to market your pole fitness studio, I recommend reading our comprehensive guide on yoga studio marketing. While yoga and pole fitness are clearly different activities, many of the marketing strategies used to obtain members are identical.
If you follow the advice laid out in that guide, you'll have a solid core of pole fitness students in no time.
In short, if I was starting today and I had 30 days to get my first 10-50 members, here are the key activities I would focus on:
Get the pole fitness studio on to Google maps
Organize an open day or launch event inviting the community to try pole fitness
Invest in Google and Facebook ads (this itself is sufficient to get you your first ten members)
Flyers in complementary businesses (optional)
Starting A Pole Studio STEP 9) Software For Your Pole Fitness Studio
Once you have more than a few students, you will require a pole fitness software to manage your pole studio. Choosing the right pole fitness software is essential for the growth of your pole studio business.
A pole fitness software should, at the very least, allow you to do the following:
Easily create and publish your class schedule online
Allow students to check classes online, book classes, manage waitlists and cancel if needed
Take attendance
Take online payments
Create and analyze reports on the health of your fitness studio
Automation including notifications sent to members and email automation to engage new prospects and re-engage inactive members
The above is a list of the basic requirements you should expect from your pole studio software.
Billing for pole fitness studio software is monthly, and you can expect to pay anywhere from $20 to $200 per month for the software.
I encourage you to take a look at StudioGrowth. We offer software specific to pole studios. StudioGrowth is built specifically for new entrepreneurs who need a simple yet powerful software that is a "plug-n-play" option for you to get started. We offer a FREE 14-day trial and a full 30-day money-back guarantee. Do give us a try!
And that's it! If you take it slow and methodically work through each of the steps laid out in this guide, you'll find opening a successful pole fitness studio to be a relatively easy and pain-free process.
I write abouT establishing and Growing your boutique Fitness/Wellness Business. I promise no spam, i hate spam.
Enter Your Email To Receive Growth Tips For Your Boutique Studio. I Also Send Out Occasional Discounts And Freebies
---
About the author
Naz Ahm is the founder of StudioGrowth and has spent a decade growing start-ups and venture-backed companies. He writes about sales, marketing, and growth, especially in the yoga, fitness and wellness industry.
Naz has an MBA from IESE Business School and started his journey in the wellness industry when he set-up an on-demand wellness business. Naz currently resides in London, U.K.