One of the important factors people consider before choosing a Yoga Studio is the Yoga studio decor. People attend Yoga studios to get a feeling of calm and bliss from the moment they walk into one. A little functional, industrial space to practice Yoga will not only be monotonous but can also be counterproductive to you and your members.
So, how to decorate your Yoga studio? There are five key elements to keep in mind when you go about decorating and furnishing a yoga studio. Decorating your Yoga studio becomes simple if you follow these rules:
Choose the right color
Accessorize with the right intent
Declutter
Enable free air circulation
Provide the correct lighting
In this article, I will cover the key areas you need to consider before you begin decorating your Yoga studio. Once you have a good understanding of the critical elements, you can use Pinterest for inspiration. Also, if you believe your Yoga studio decor can inspire others and want to help out our community, do reach out to me.
This post is part of a series of guides and articles providing in-depth information about how to start a yoga studio. Head to the main article to find a list of articles and guides covering the topic.
Colour Scheme To Improve Your Yoga Studio Decor
For your Yoga studio, it is essential to choose a color that recedes from your attention rather than capture your full attention. You can achieve this by merely going for muted, cooler tones, or warmer shades of white.
Yoga is a meditative practice that helps the mind just as much as it helps the body. Choosing an eco-friendly paint product can also help you feel great about nurturing yourself and our environment.
Other than some great colors from the Dulux color palette, we can also recommend looking into colors offered by Benjamin Moore UK. 'Peace and Happiness,' which is a pale pinkish-purple hybrid color by Benjamin Moore, is a favorite of ours and can easily lull you into a state of blissful happiness.
Accessorise with the right intent
The first step is to close your eyes for a minute and do a bit of self-introspection. What are you trying to create here? Do you want a setting to inspire you, an environment to get the creative juices flowing, or is it to express your gratitude? Based on these answers, you can get an idea of what kind of theme you can go for in your yoga studio.
Here are a few tips to consider before accessorizing your yoga studio.
The lesser the number of accessories you have, the lower the distractions will be. However, it is not that uncommon to include an altar, a shrine, or a few essential souvenirs.
Try to visit flea markets or even antique shops to look for exciting sculptures or wall décor that can serve as a point of focus. However, remember not to overdo it and keep it simple and meaningful.
Despite Buddha or the zen philosophy having nothing to do with the origins of Yoga, it is not uncommon to bring together themes from Zen or Buddhism into a yoga studio to create the best of both worlds effect.
A few yoga studios we've seen also included a Gong. The gong is a very traditional aid and often kept due to the sound when struck being similar to 'Om' or 'Aum.'
Most of the yoga studios we have seen have murals that represent a lotus flower or a mandala design or merely an 'Om' symbol. While these symbols are straightforward on the eye and can fit in, it is always best to avoid any distracting symbols or long phrases on the walls.
There is a trend to have very bright and vivid colors for yoga mats. While it is true that nature has these colors too, the idea should be to go for softer tones.
Scented candles or incense sticks can create a warm and welcoming feel for the yoga studio space.
A bookshelf that blends into the surroundings to hold a few books, a chest to store away Yoga mats, blocks, and sundry can come in handy.
Earthy or natural materials such as rattan, jute, etc., can also make an excellent addition to the yoga studio.
Avoid having quartz wall clocks that make a ticking sound as it can hamper concentration.
Declutter To Achieve The Ideal Yoga Studio Decor
Your room should be a blank canvas than being littered with distractions, things, or imagery that are neither subtle nor relevant.
When you remove all obstacles and unwanted things from your yoga studio, you set the energy free in your space. With the area dissolving into itself without any distracting elements, your members can focus on their practice.
Even if the yoga studio itself is clutter-free, things that the students bring and leave it around (towels, plastic water bottles, etc.) can create a negative effect. Provide adequate storage for the class to store away all their tools when not in use.
Free Air Circulation
The benefits of doing Pranayama and Yoga, in general, is directly related to the quality of the air you breathe. Air is of central focus in Yoga and everyday life. Pranayama essentially is deep and focussed on breathing.
Along with applying the right furnishings and fittings for the yoga studio, proper planning must be put in place to ensure the air quality is of an adequate standard.
Many yoga studios are equipped with air purifiers and dehumidifiers to help keep the air fresher and cleaner. Air purifiers pull in stale air and circulate purified air that is healthier to breathe. Dehumidifiers, on the other hand, take warm, hot, and stale air and add moisture to the air to allow for a more refreshing and more natural environment for the nostrils.
Air purification and humidifiers are even more critical for yoga studios that practice hot yoga forms. With hot Yoga becoming very popular, creating the right humidity and temperature becomes a challenge. That said, an all-in-one solution that delivers temperature control and humidity control for hot yoga sessions is available in the market and can help with this requirement.
The Right lighting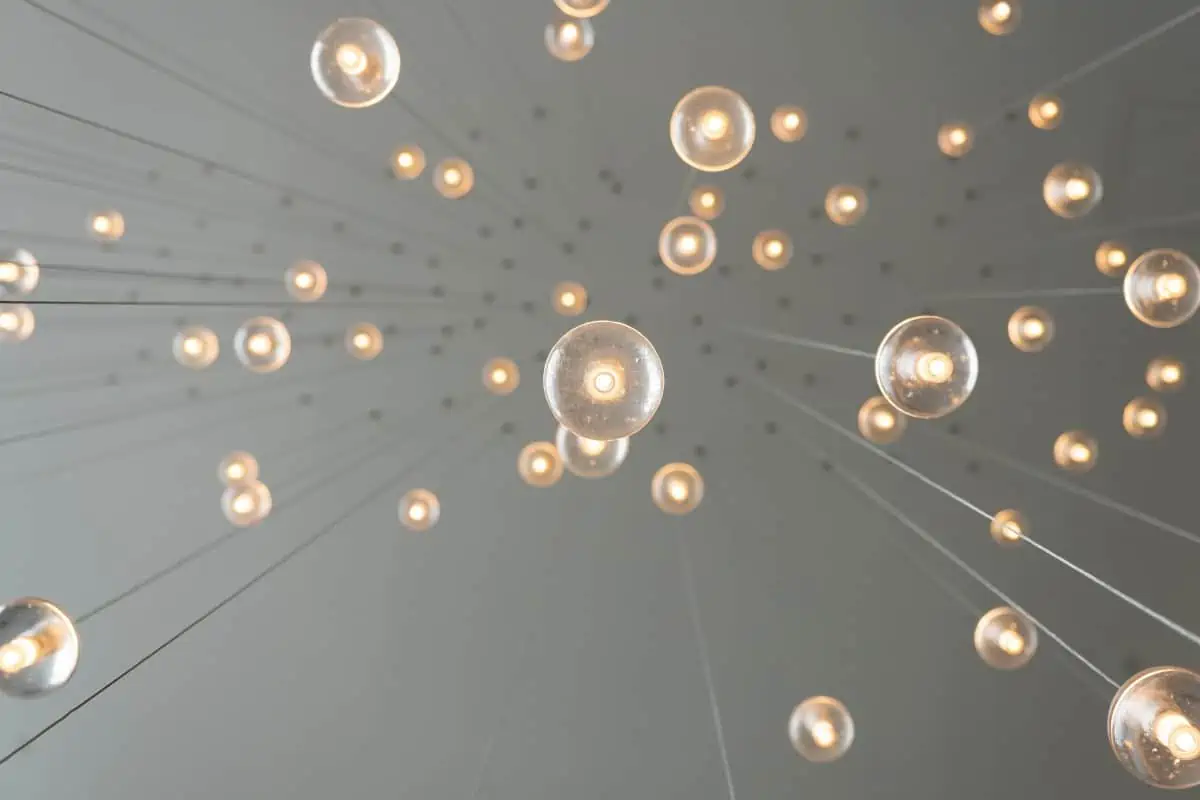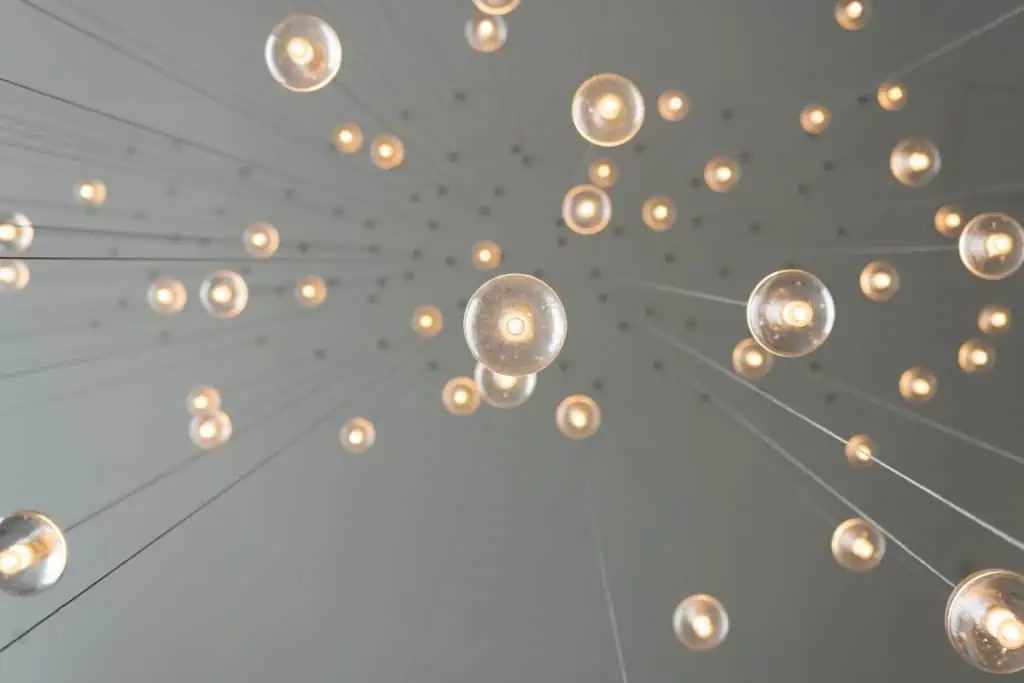 The ideal lighting is natural sunlight. If this isn't possible, the next best option is to go for artificial lighting that mimics the soft and warm natural white light. The possibility to dim the light for different types of 'asanas' can also come in handy.
Typically, most yoga sessions begin with a soft but clear light to make sure the yogis don't feel tired or sleepy. Once the course moves onto more dynamic asanas, the lighting can be made brighter.
When the session gets slower in the end, the lighting is made sufficiently softer and gentler to bring balance to the space.
Lighting is also augmented by having the right flooring for your yoga studio. An earthy or polished hardwood flooring can play its part in creating a space conducive for meditation and relaxation.
Final Tips To Improve Your Yoga Studio Decor
All decorations considered, the most critical jewels your yoga studio should have is a well-qualified teacher and eager students. Without them, the yoga studio could end up being a beautiful but ultimately worthless room.
Create a welcoming and comfortable environment for your students. If there is waiting involved until all the students show up, some calming down-tempo music in the background won't go amiss.
Another excellent option for sounds is to provide the sound of a gentle stream flowing or birds chirping softly. These sounds give a sense of closeness to nature and can help in creating a calm and anxiety-free environment.
The crux of the discussion here is to elucidate that Yoga is not just a spiritual and physical practice, but it is just as much a journey your senses undertake through light, sound, smell, and movements. Creating a space that achieves a balance with all the essential elements discussed above helps in creating a well furnished and decorated yoga studio – a place your members will look forward to coming to, time and again.
This post is part of a series of posts providing in-depth information on everything you need to know to start a yoga studio. The other posts in this series include:
I write abouT establishing and Growing your boutique Fitness/Wellness Business. I promise no spam, i hate spam.
Ready ?
---
About the author
Naz Ahm is the founder of StudioGrowth and has spent a decade growing start-ups and venture-backed companies. He writes about sales, marketing, and growth, especially in the fitness and wellness industry.
Naz has an MBA from IESE Business School and started his journey in the wellness industry when he set-up an on-demand wellness business. Naz currently resides in London, U.K.