Whether you're opening a brand-new yoga studio or you want to renovate your current studio, getting new flooring is a big part of the process. Before you get into the renovation project, it is crucial to know the options you have for your yoga studio flooring.
So, what are the best options for yoga studio flooring? Contrary to what most people believe, wood isn't the only type of material used for yoga studio flooring. You have various options with different pros and cons:
Hardwood
Reclaimed wood
Cork
Bamboo
Eucalyptus
Laminate
Vinyl
Rubber
Engineered Wood
When it comes to yoga studio flooring, remember the following:
Floor cleaning is essential
Always choose the best flooring for your members
The type of yoga impacts the kind of flooring you choose
Consider DIY installation vs. professional services
In this article, I will explore the pros and cons of all the yoga studio flooring options. I will also examine the costs of flooring and DIY options.
This post is part of a series of guides and articles providing in-depth information about how to start a yoga studio. Head to the main article to find a list of articles and guides covering the topic.
Different Types of Yoga Studio Flooring: Wood Pros and Cons
There are several different types of wood that are popular for yoga floors. Rather than picking the cheapest or most readily available option, you should analyze all of the available types of wood to make the best choice for your yoga studio.
Here are the five main kinds of wood used in yoga studios:
Hardwood
Reclaimed wood
Cork
Bamboo
Eucalyptus
Hardwood For Yoga Studio Flooring: Pros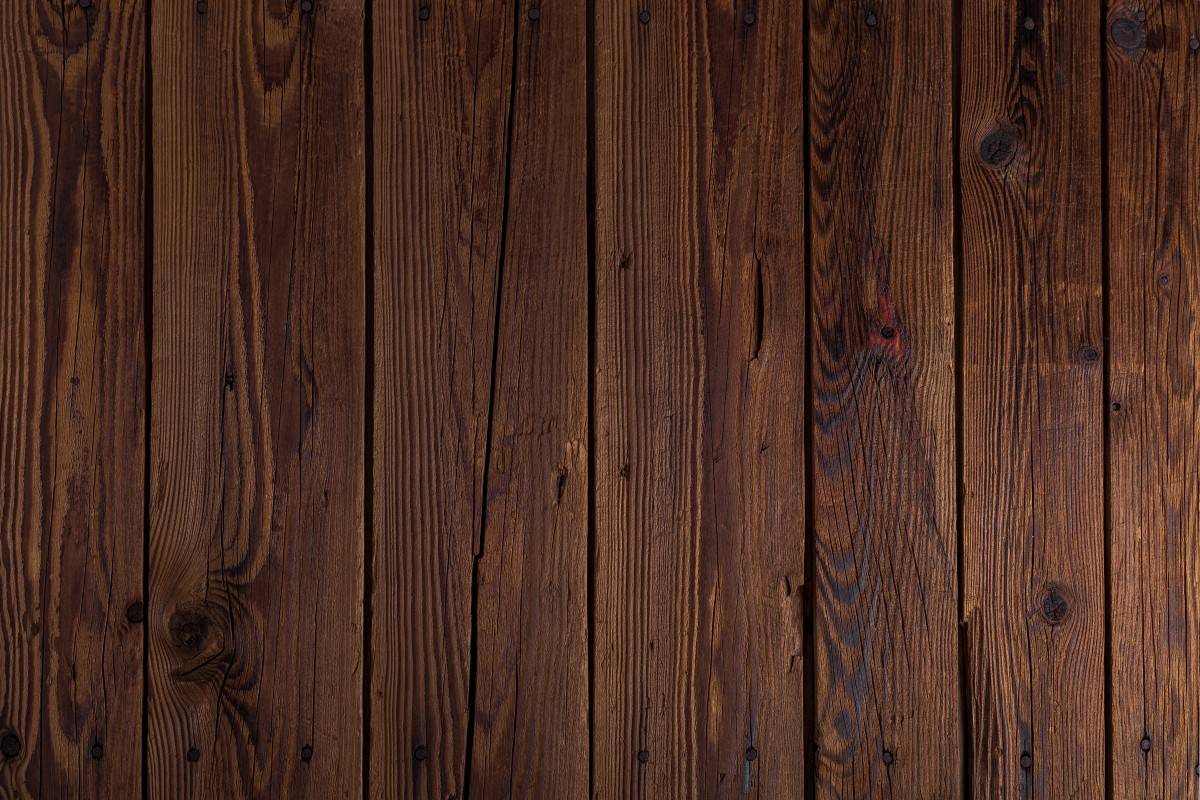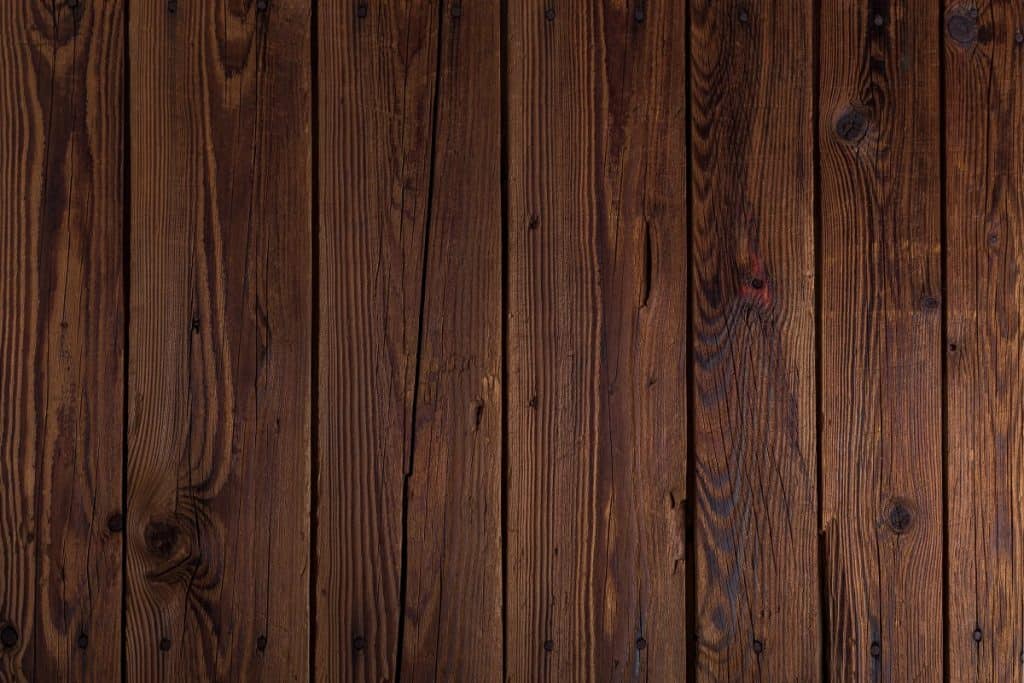 Hardwood is one of the most beautiful types of wood in the world. It's shiny, and it'll never go out of style. People have been using hardwood floors in yoga studios, houses, and many other buildings for decades. When your members see the floor, they'll take note, and it will reflect on the high-quality status of your studio.
It's also very easy to clean. All you need is a broom and a mop to maintain the floor of your studio. Hardwood also takes well to most waxes, which upholds the previously mentioned shiny nature of the material.
If it's polished correctly, hardwood doesn't show signs of wear and tear for many years to come. When there are people constantly working out and stretching across the floor, it's important to have something that can withstand the stress.
Hardwood For Yoga Studio Flooring: Cons
Unfortunately, hardwood is one of the quickest materials to have problems with spills (gum, wax, or sugary liquids). The residue is hard to remove, and it leaves a visible mark.
Perhaps the most apparent con is that hardwood is very expensive. If you want the best, you have to pay the price for it.
Reclaimed Wood For Yoga Studio Flooring: Pros
The appearance of reclaimed wood has been a divisive factor in the last five to ten years. It's not certain yet whether it'll continue to be a popular choice, but it's appealing to look at when paired with brick and other types of wood.
One of the main reasons that so many people choose reclaimed wood for yoga studio flooring is because it's better for the environment. Rather than chopping down new trees, old wood from other projects forms reclaimed wood.
The natural feeling of reclaimed wood is a bit more rustic than most other types of wood. It's much less slippery, giving a good foothold for your students while they're performing their yoga poses.
Reclaimed Wood For Yoga Studio Flooring: Cons
Since it takes much more work to repair and reuse reclaimed wood, it's usually very pricey. After removing nails, paint, fragments, and sifting out the good from bad, the price becomes higher and higher with the quality of the wood.
If you buy low-quality reclaimed wood, you might end up with splinters. Another issue is that it can have wood rot if water gets in between the boards. Reclaimed wood requires more maintenance than most.
Cork For Yoga Studio Flooring: Pros
Cork is much more forgiving than any other type of wood. It has a slight cushion due to the soft nature of the cork tree. If your members slip and fall onto the wood, they won't hit a solid, painful surface.
This type of wood is perfect if you're worried about spreading bacteria from several class sessions. Cork is antibacterial, especially when treated with a natural solution. If you're hosting classes throughout the day, every day of the week, it's an excellent choice.
The sound deadening properties of cork has made it a popular choice for yoga studios that experience echoing. If your studio is on a second or third floor, then you'll reap the benefits of cork flooring.
Cork For Yoga Studio Flooring: Cons
Humidity and dampness are harm cork flooring easily. If you work in a humid area, then you might notice that the wood will start to warp and lose its color. It might even lump and ripple, which causes uneven surfaces.
Sharp objects damage cork more than any other type of wood. The porous surface is subject to damage from knives, nails, and other sharp items that could potentially get stuck and dig right through the cork.
Bamboo For Yoga Studio Flooring: Pros
Bamboo is a highly recommended type of wood for yoga studio floors. The eco-friendly material is quick-growing, easy to replace, and plentiful around the world.
Bamboo is as tough as wood gets. It's rugged, and it can take a beating. Not only that, but it's known to wear down slower than hardwood. It's also very easy to clean, and a simple buffing with oil will remove most of the scratches.
It's resistant to dirt and grime, which can be a common issue when you're dealing with countless sweaty clients from all walks of life.
Bamboo For Yoga Studio Flooring: Cons
Although it's not as pricey as hardwood, bamboo is still one of the most expensive kinds of wood on the market. Due to the previously mentioned sought after advantages, it's becoming a popular option by the day.
Bamboo is naturally very light, which means stains and discoloration show up right away. It also reflects light sources easily, causing headaches for some.
Eucalyptus For Yoga Studio Flooring: Pros
Eucalyptus wood isn't as common as most other types mentioned. The appearance can be very eye-catching. It has natural knots throughout the surface, replicating what you might see from mahogany.
It's almost as hard as hardwood, and it's incredibly resistant to dents. It also withstands stains and discoloration.
Despite the beautiful color and tough nature, eucalyptus wood is less expensive than hardwood and bamboo.
Eucalyptus For Yoga Studios: Cons
Humidity is the enemy of eucalyptus wood. It's porous enough to cause mold, bacterial growth, and warping. If you live in a humid area or you host hot yoga sessions, then eucalyptus wood shouldn't be on your list of possibilities.
Since it's not as popular as other kinds of wood, eucalyptus wood is often hard to find in small towns. You'll have to order it or drive far away if you're not near a big city.
Alternative Yoga Studio Flooring Options
Most yoga studio flooring is wood these days, but there are quite a few alternatives worth checking out.
For example, laminate, vinyl, rubber, and engineered wood are all common choices.
You might want to avoid other alternatives, such as concrete, carpet [unless you have a hot yoga studio], and ceramic, since they're too hard, easy to wear down, and they stain quickly.
Let's look into some of the best alternative yoga studio floors:
Laminate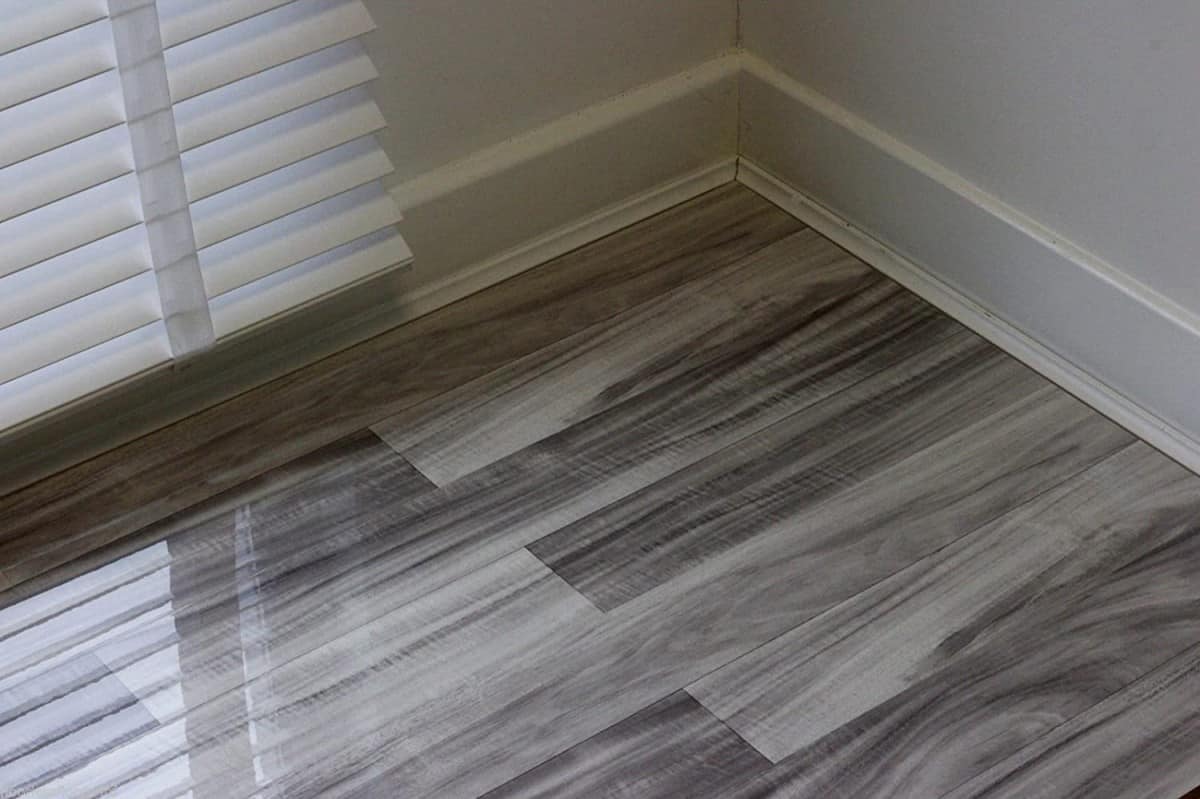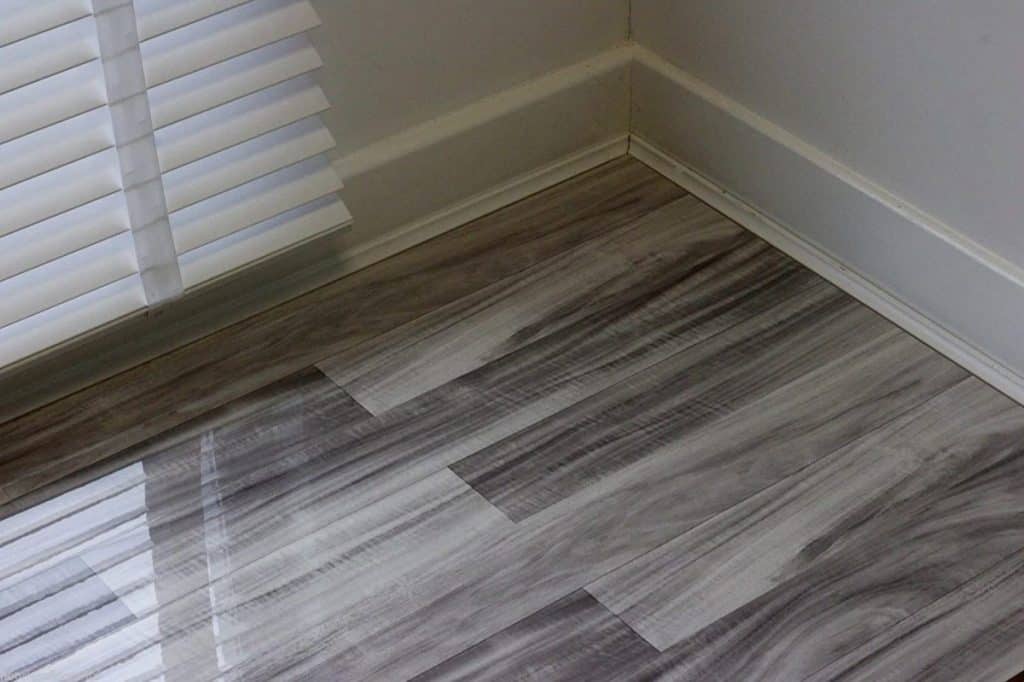 Laminate is an excellent choice for yoga studios. If you don't want to go past your budget, or you prefer the simple design, then it has more than enough to offer. It's also very easy to install since most laminated floors attach in sections.
The downside of laminate is that it's not nearly as tough as real wood. It looks like wood, but it's much thinner, but it is tough. Use a broom and a mop to regularly clean laminated floors to prevent them from wearing down over time.
Vinyl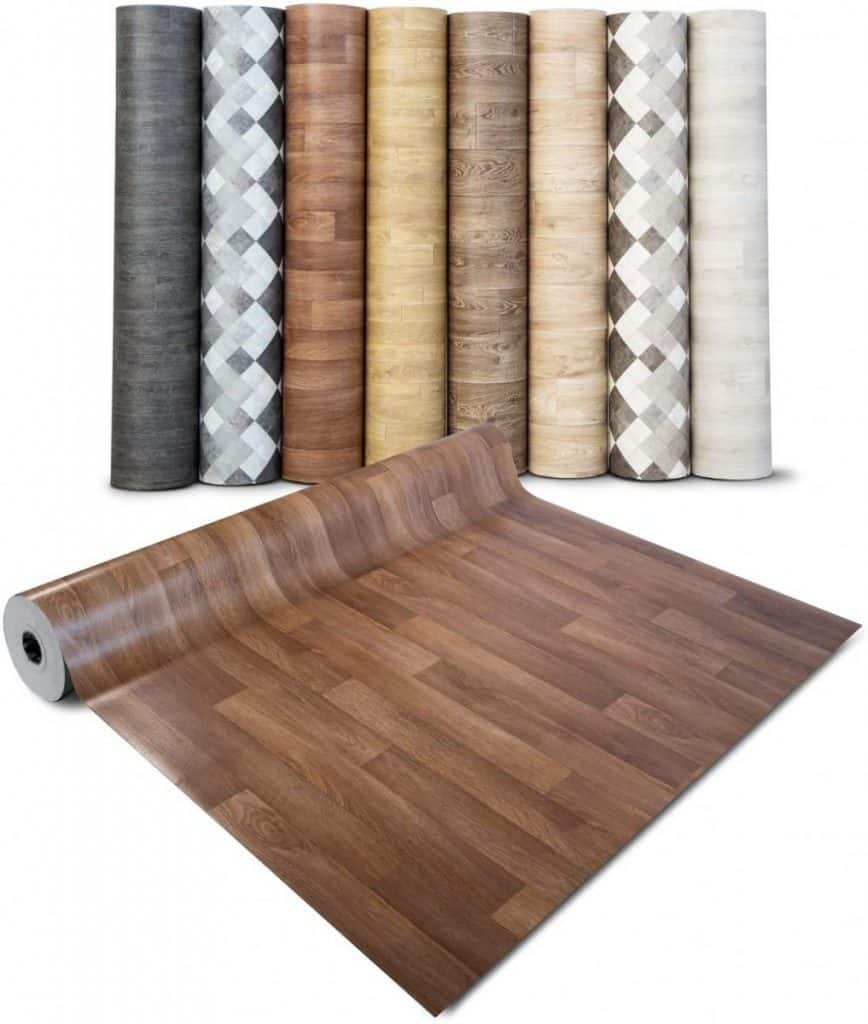 Vinyl does not have the classic yoga studio floor look, but it has tons of appealing properties that make it a top contender for yoga studios. Unlike wood, foot traffic, and consistent usage, don't break down vinyl. It also allows moisture to evaporate quickly, making it a good option for hot yoga studios.
Unfortunately, vinyl isn't eco-friendly by a long shot. It's also cheap, but there are many other materials required during the installation process. Glue, nails, and concrete are just a few items to name.
Rubber
Rubber is about as eco-conscious as it gets when it comes to alternatives flooring options. It is my top choice for yoga studio flooring.
Rubber comes from the processed sap of the rubber tree. It's slip-resistant, moisture-repelling, and durable in places with a high amount of foot traffic. It is also shock-proof, preventing your students from getting injured if they fall over.
Sadly, rubber can get torn apart by sharp objects. A small area that's damaged can become a huge issue in a few weeks.
Rubber flooring comes in panels, and the panels assemble individually to form the floor.
Engineered Wood
In a time when you have a myriad of flooring choices, it can be confusing to choose the best flooring for your yoga studio.
Fortunately, engineered wood offers a mix of laminate and hardwood materials. It has a solid core composed of several different types of woods with varying grains. You'll be able to use it for several years without having to do much maintenance.
Another selling point of engineered wood is that it has an excellent resale value. It's also moisture-resistant, shock-absorbing, and has an appealing look.
Cost of Yoga Studio Floor Installation & DIY Option
Installing flooring is never cheap. The best way to save money is to DIY the floors, but that's not always an option.
Depending on the type of floor you choose, the average cost of yoga studio flooring ranges from $2,300 to $7,000 or more. It depends primarily on how big the yoga studio is.
Laminated floors are some of the cheapest that you can buy. With an average of $2,300 for a full installation and a DIY price of about $450, it's easy to see why it's a top choice for yoga studios.
Since the value and integrity of hardwood varies greatly, it's hard to pinpoint exactly how much you should expect to spend. You can get cheap hardwood that costs as much as laminated wood, but it'll get scuffed and scratched quickly. On the other hand, you can spend over $10,000 for the top-tier hardwood floor options. Check out this hardwood cost calculator for more info.
The price of DIY flooring projects is drastically less than professional installations since you don't have to pay for labor. You might spend as little as $1,000 for high-quality hardwood floors if you know how to do it by yourself. Even engineered wood and bamboo can cost $800 if you can do everything without professional help.
Installing Flooring for Your Yoga Studio
Installing the floors throughout your studio isn't as tough as you might think. With a small crew of friends to help you out, you might accomplish it within a weekend. It all depends on the following factors:
How much space needs to be covered
What is the material underneath the flooring
Whether or not you need to remove the current floor
What is the new material made of
If you're new to this process, here are the steps to follow for wood floors that come in sections that lock into place.
Wood Flooring Installation Process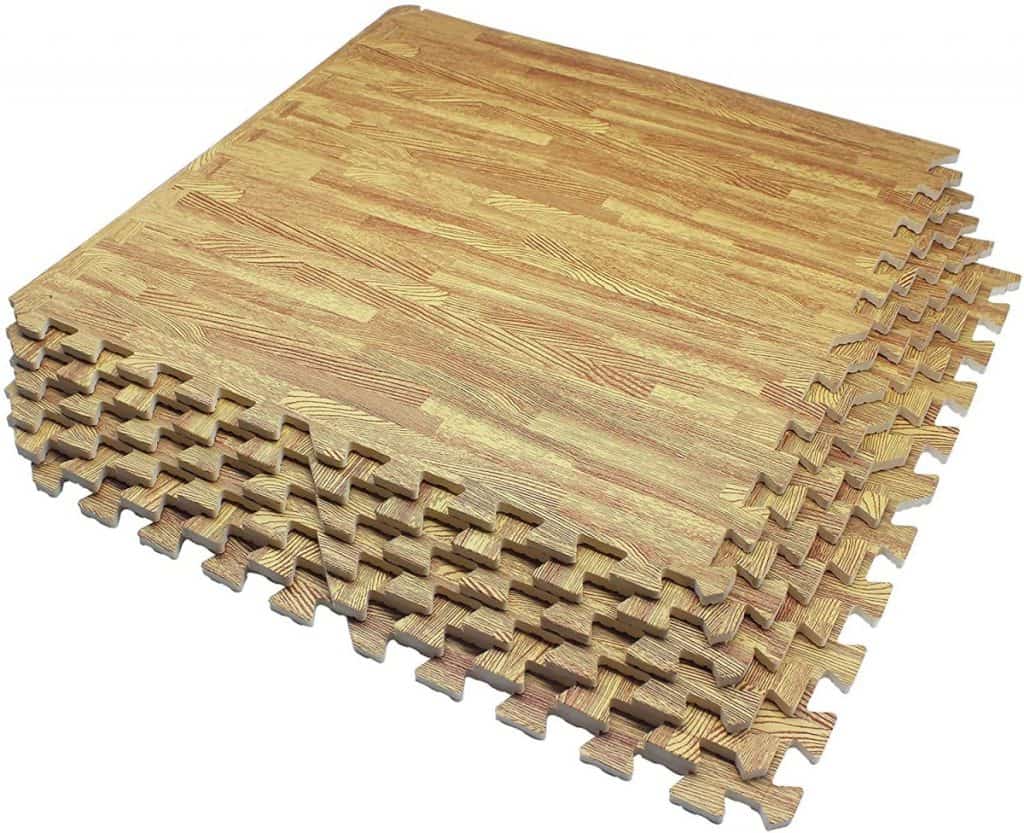 Remove the old floor. You might have to use hammers, knives, and other tools, depending on the type of flooring. Before you start hacking away, try to figure out what the material below is. You don't want to chunk apart old, porous concrete if you don't have to.
Use a dust broom to brush away all of the debris left behind. There's no telling what kind of wood, concrete, glue, and other materials could've flaked off from previous years. It's best to perform a deep clean with disinfecting solutions.
Once you've purchased the correct amount of flooring, start in a corner with your new slabs. Locking floorboards are known as tongue-and-groove boards. They lock against one another, just like puzzle pieces. Starting in the middle will make it almost impossible to place a corner spot evenly, so always start in a corner!
Finish the project in sections, ensuring that all of the floorboards aren't spaced or filled with gaps. Bumps and spaces might seem small, but they cause all sorts of problems later on down the road. Apply pressure by setting furniture on top for an hour or so as you complete each section.
That's all there is to it! It's not too complicated, and it saves you thousands of dollars. If you're trying to install laminated floors, all you need to do is use floor glue and nails to attach the laminate to the surface below. Other than that, most other types of flooring require professional installation since the knowledge requirements are high.
Conclusion
Yoga studios have particular requirements for the types of floor that they use. It's essential to keep in mind that the floor should be impact-resistant, long-lasting, and antibacterial, if possible.
The kind of floor that you choose might seem unimportant, but it can make or break the experience for your potential customers.
Here's a quick breakdown of everything that you should've learned in the article:
Hardwood, bamboo, laminate, and cork are some of the most common materials used for yoga studio floors.
Use brooms, mops, and disinfectant cleaning solutions to clean and maintain the floor.
DIY projects are significantly cheaper than professional installations, but they often void warranties and returns.
Calculate the cost of the flooring for your yoga studio before making a choice.
Tongue-and-groove flooring is the easiest to DIY install.
This post is part of a series of posts providing in-depth information on everything you need to know to start a yoga studio. The other posts in this series include:

I write abouT establishing and Growing your boutique Fitness/Wellness Business. I promise no spam, i hate spam.
Enter Your Email To Receive Growth Tips For Your Boutique Studio. I Also Send Out Occasional Discounts And Freebies
---
About the author
Naz Ahm is the founder of StudioGrowth and has spent a decade growing start-ups and venture-backed companies. He writes about sales, marketing, and growth, especially in the yoga, fitness and wellness industry.
Naz has an MBA from IESE Business School and started his journey in the wellness industry when he set-up an on-demand wellness business. Naz currently resides in London, U.K.